Barrie Movers
Need a Barrie mover?
If you're planning on moving homes or offices, AMJ's Barrie moving team can help you get to your new address. We have the moving experts, logistics team and storage solutions to get you to your next address, worry-free.
Hours of Operation
Weekends: 8:00am – 5:00pm
Saturday: 8:00am – 5:00pm
Sunday: 8:00am – 5:00pm
Thursday: 8:00am – 12:00pm
Friday: Closed
Contact Info
230 Bayview Drive unit 4, Barrie, ON L4N 4Y8, Canada
Top movers in Barrie
Moving Barrie for more than 87 years!
Proud to be AMJ Campbell's first-ever location
Now servicing Toronto North, Barrie, Simcoe County, Orillia, Muskoka
Full-service local and long-distance home moving
International moves
Exclusive offers and discounts for CAA, CARP members and Aeroplan members
Commitment to environmental sustainability
Convenient vaults available for direct service or storage
AMJ Campbell Barrie provides leading office moving services
Strict safety protocols in place
Entire crew is background checked and bonded by a certified independent party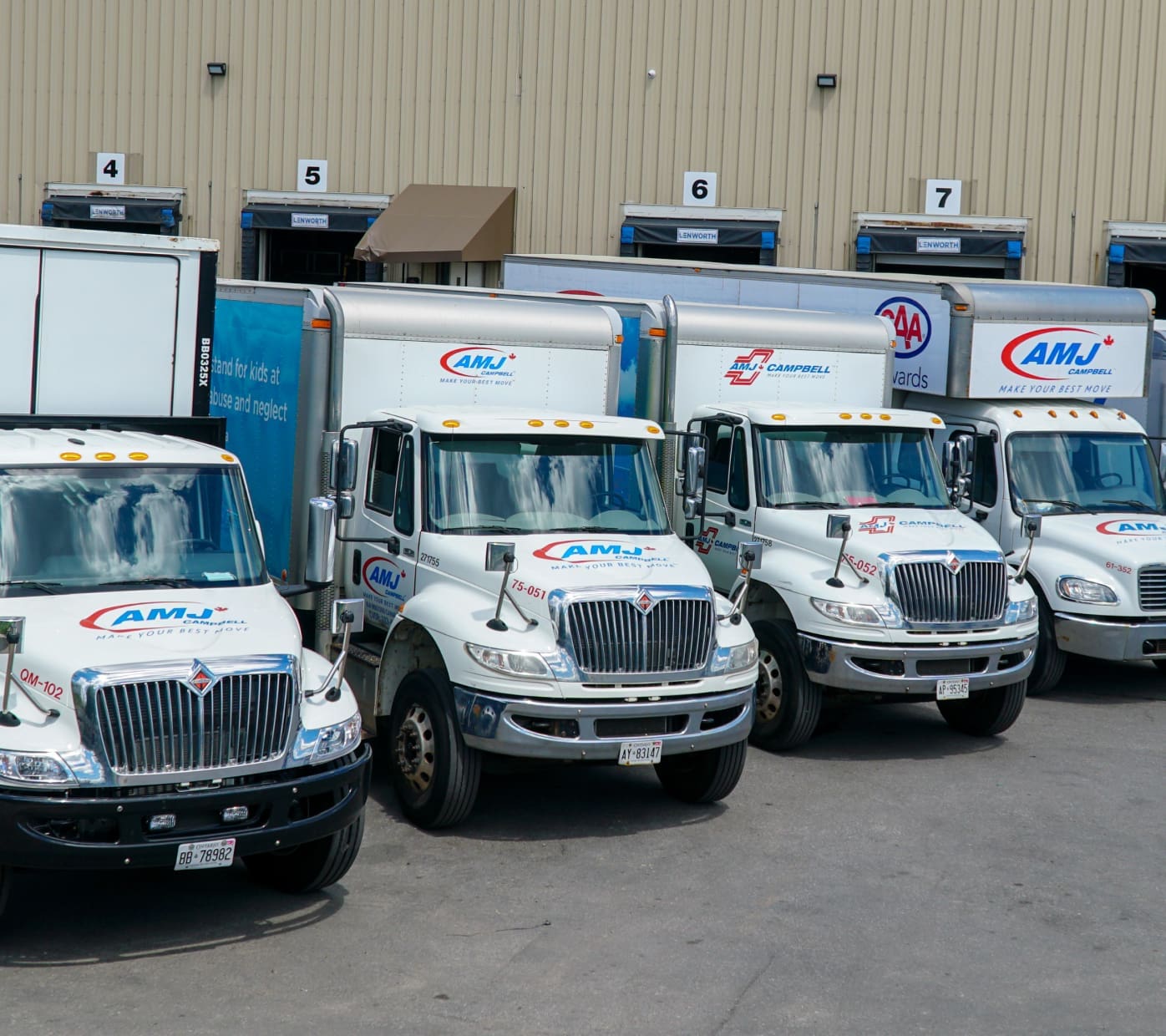 Barrie Movers
Moving Barrie since 1934
Expert home and office moving
Since the very day AMJ first opened our doors, people have relied on AMJ Campbell Barrie to move their homes and businesses. After all, that we were AMJ's very first moving team. Since then, we've grown to become one of the top full-service moving companies in Canada. So, whether you're planning a home move, an office move, are planning a local or an international move, or are looking for storage solutions, AMJ's Barrie moving team can help.
There are many reasons that AMJ Barrie has become the top moving team in the area. First, we're actively involved in our community and surrounding areas, so we know the neighbourhoods, the people and the businesses in them. Second, since we live here, we know all about what our neighbours expect. In other words, the AMJ Barrie team knows what it takes to deliver exceptional service. Lastly, while we're well entrenched at the local level, we're also backed by Canada's largest coast-to-coast moving company. So, we have the infrastructure and systems in place to help our neighbours make big moves whether they're headed—worry-free.
Here's a free estimate!
Barrie Movers
Barrie's leading movers
Bringing you all-inclusive, stress-free moves since 1934
Home moving
Anyone who has moved homes knows the multitude of details that are involved. Luckily, that's where AMJ's Barrie moving experts shine. Our moving experts have the know-how to plan your entire local or international move, right down to the last detail. We use our sophisticated logistics solutions to plan and track every step, and make our storage solutions available to you as a backup plan, in case your move-in and move-out dates don't align. When we step up to your doorstep, your stress levels should go down and stay that way, all the way to your new home.
Packing & protection Services
No time to pack? Let the moving experts at AMJ Campbell in Barrie step in and do your packing for you! Our packing pros will treat your things as if they are our own. Best of all, when we do your packing, it's all protected by AMJ Campbell.
US & international moves
From crossing into the US to crossing the pond, AMJ's Barrie moving team is connected to expert overseas and cross-border moving teams who know just what to do. These pros are specifically trained to manage every detail of US and international corporate relocations and home moves. You'll be guided through the process by a personal AMJ Campbell advisor, so you'll always be in the loop until you arrive.
Custom crating
After more than eight decades of helping our Barrie neighbours move, we've seen it all: fragile artwork, valuable collections, even entire trade shows. When it doesn't fit in a usual box, we partner with trusted third-party suppliers who specialize in building custom crates for whatever our customers need to move. So, however big or fragile or temperature-sensitive it is, trust Barrie's leading movers to a crate built for it so it gets safely delivered to wherever you need it to go.
Special product & home deliveries
As more and more people are shopping online, delivery companies are getting overloaded. AMJ Campbell's Barrie moving experts can help. Think of us as part of your delivery team: we can help deliver everything from appliances and electronics to fragile and unusual items of any size to your customers. Our advanced home delivery program helps keep us on track, while keeping you on budget.
Affinity Vaults
When you need to transport and store small shipments across Canada, AMJ's Affinity Vaults are good to have. Use these specially engineered storage containers and you'll enjoy guaranteed moving and delivery dates and flexible scheduling. Enjoy the peace of mind of knowing that your possessions are being stored safely in one of AMJ Campbell's cross-country warehouses until you need them.
Document shredding
It goes without saying, your AMJ Campbell office moving team treats all your information as strictly confidential. We offer complete shredding and recycling services to make sure your documents are forever for your eyes only. We can set up an ongoing service, or simply help you out as needed.
Specialized logistics
AMJ's specialized logistics moving team turns complex moves into simple, secure and seamless projects — adapting precisely to whatever it is you're moving, in any environment. Nothing is too delicate, unusual or complicated.
Office moving
When you're moving offices, you want to get out, get in and get up and running as quickly as you can. The moving experts at AMJ Campbell in Barrie have more than eight decades of experience planning office relocations. So we know how to keep downtime to a minimum and get you back to work quickly. Our crews are well versed in moving large furniture, complete workstations and sensitive equipment; they also know how to set them up again at the other end, if needed. Need offer extra services like confidential shredding and business storage in climate-controlled warehouses? We offer that too. In summary, our Barrie moving experts have made moving businesses our business, so let us assist with yours.
Moving boxes
Hunting and collecting moving boxes is not everyone's cup of tea. If this describes you, then consider AMJ Barrie's moving team as your one-stop shop for moving boxes and supplies. Ask about our specially designed wardrobe and dish boxes, mirror and artwork boxes, cube boxes, packing paper and bubble wrap. Need a special size crate built? We can do that too.
Storage and warehousing
Too much stuff to fit in your new place? Your next address is not quite ready for your move-in? Take advantage of our secure, affordable storage solutions. Businesses and homeowners have relied on AMJ for safe storage in our supervised warehouses for decades. In fact, our large warehouses can accommodate businesses of all sizes, so they are a cost-effective storage solution for commercial moves.
Barrie Movers
Community Support
AMJ Campbell Barrie supports the Colts in the Barrie Minor Hockey Association and events they are involved in such as food and toy drives.
AMJ Campbell also supports and collaborates with their local habitat for humanity.
National Partners & Sponsorships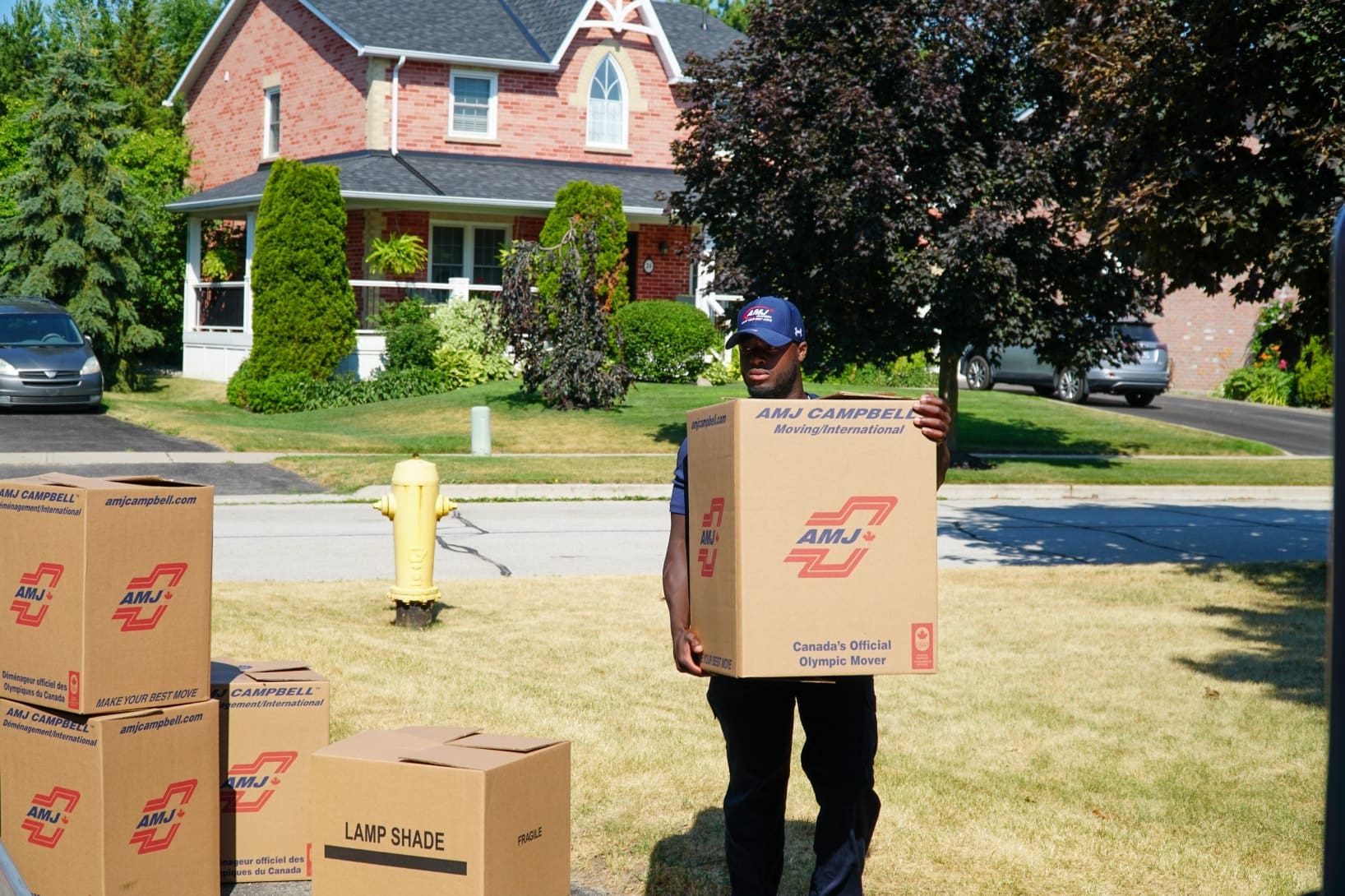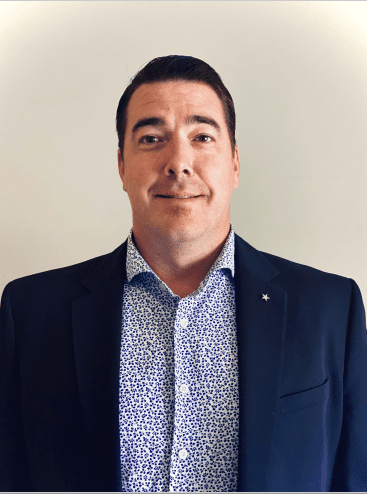 Jason Cochrane
General Manager
"Our team is committed to every customer, every step of the way."
Jason Cochrane
General Manager
Contact Jason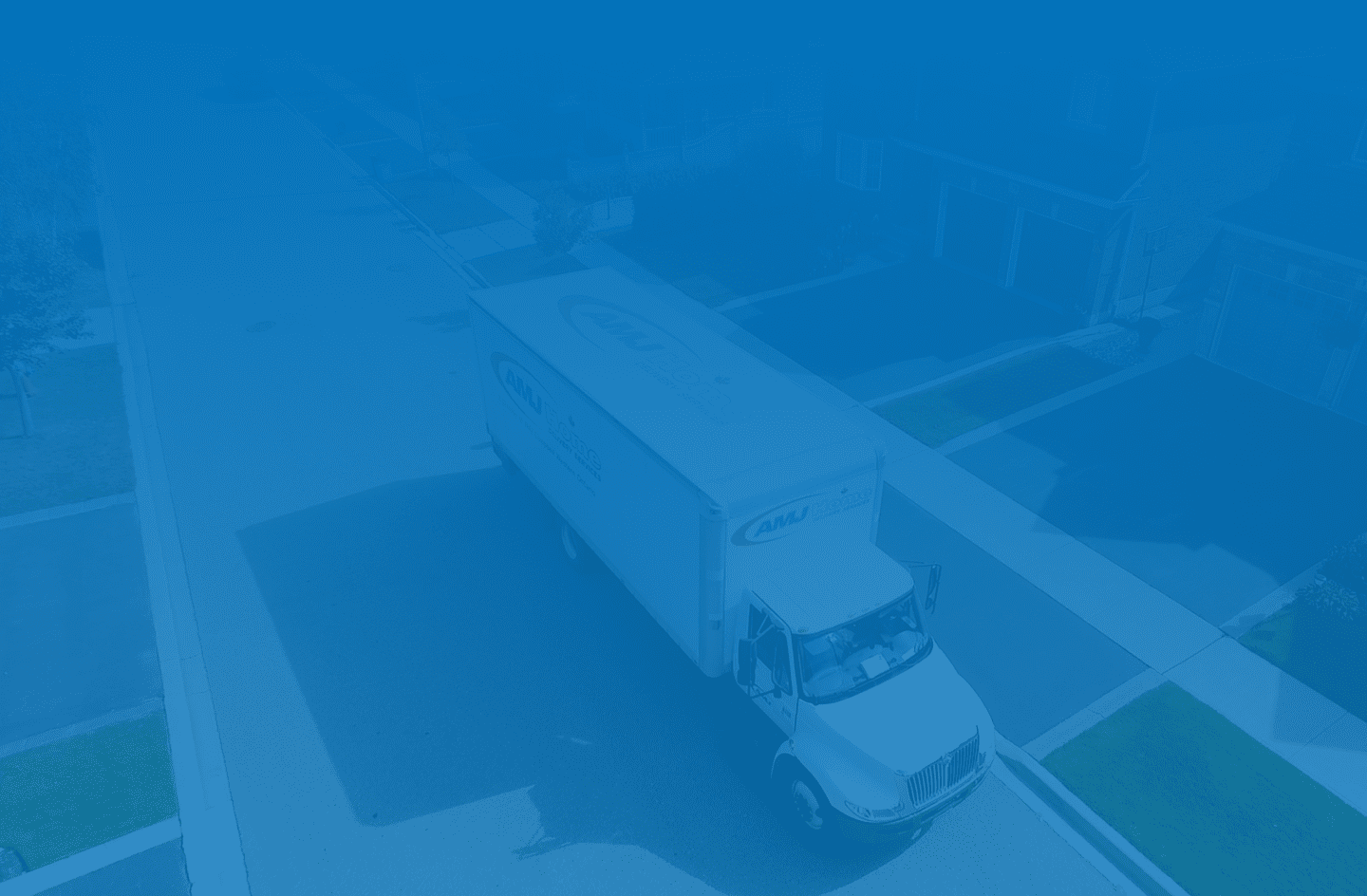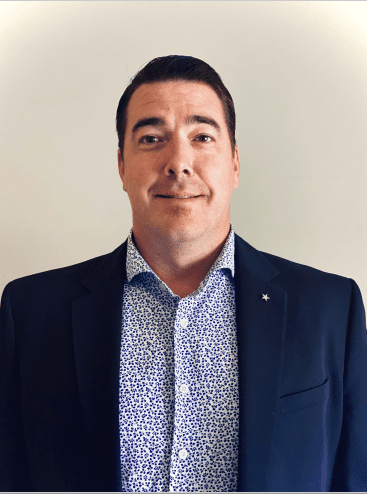 Jason Cochrane
General Manager
Contact Jason
It's no surprise AMJ is among the best movers Barrie.
We're here to support you through Covid-19
AMJ Campbell has full measures in place so you can move as safely as possible during Covid-19, under recommendation from Health Canada. We're in this together.
Reach out
Latest Reviews
Dana Leonard
"I moved during Covid 19 and this company assured me they would follow procedures and they did. They made my moved extremely easy and seamless. Very professional. Also they gave me a price and they were bang on when I was done."
Debbie Aucoin
"I have always had a great move with AMJ, they are always very professional, helpful, friendly and I totally trust them with my move. The staff and management at the location in Barrie have always gone over n above for me, and made my moves very easy and pleasant. I would most certainly recommend AMJ Barrie office for any of your moves. Thank you so much"
Jamie Matthias
"AMJ Campbell did an amazing job with our move. They were prompt, professional and courteous. Would recommend to anyone looking for professional movers!"
Tanya Shields
"Can't say enough about these guys…have had great experience so far…in my business I need punctuality and reliability and professionalism working with Seniors and Retirement homes. I would not use anyone else at this point. They take such care, wrap everything, and have really got it down to a science. In and out job done in the estimated time and customer is happy. Thanks AMJ"
Your next career move could be with AMJ Barrie!
We're always looking for great people to work with. Check out our latest job opportunities with AMJ Campbell.
View positions
Tell us about your move.
1 888 AMJ MOVE (265-6683)
Take care of your budget.
Here's a free estimate!
Get a Quote