Storage solutions
Long and short term storage solutions.
Are you facing an unexpected delay in your move-in date? Have you downsized and now have extra belongings you're not ready to part with? Are you staging your home and need a temporary place to store things until the sold sign goes up? There are all kinds of reasons why you might need temporary self-storage.
AMJ's flexible storage solutions were made for situations like these – or any other challenge you may face. Whether you're looking for short-term storage to get you over a hump, or a long-term storage solution to safely store your belongings until you're ready to reclaim them sometime way off in the future, we've got you covered.
25 sf – 25,000 sf
in size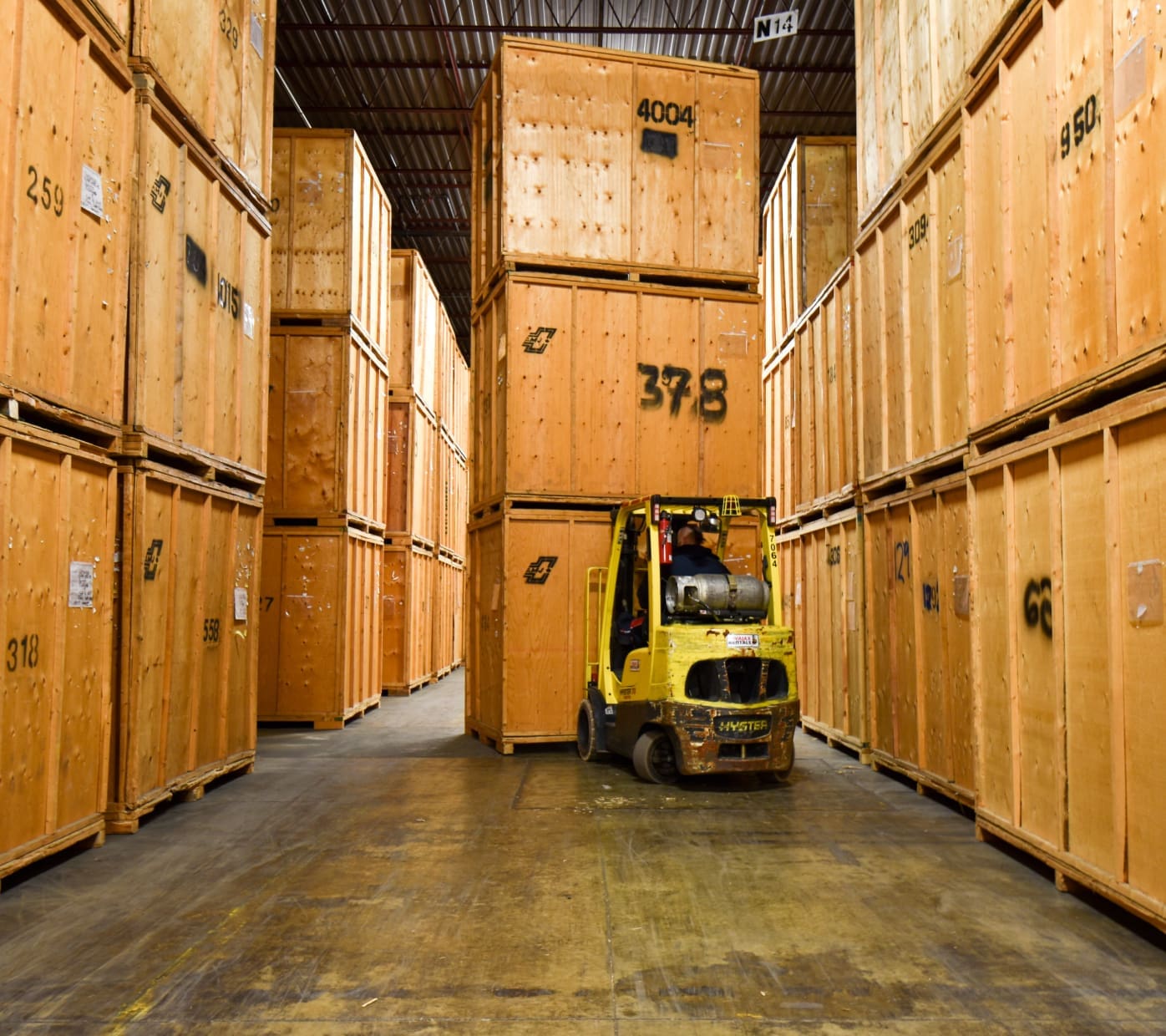 Need packing supplies? Talk to us.
When your belongings are moving from point A to point B (or even point C!), you want to know they're safe and secure. That's why AMJ has top-notch packing supplies to ensure everything arrives safe and sound. From sturdy boxes for heavy items to sectioned containers for delicate ones, and shrink wrap, bubble wrap and packing tape, we have what you need. Our packing supplies won't just protect your items during unloading and unloading to give you safe storage; they'll also help keep you organized to make unpacking a breeze. Plus, our strict warehouse safety protocols mean your belongings will be well-protected for however long they're under our guard. So, if you need a smooth and secure storage solution, know that AMJ makes it easy peasy.
Any-time access
Get access to your stuff, on your schedule. It's no appointment needed at our place. Once your AMJ self-storage unit is initially locked, just use the FOB we give you to get access to it. You call the shots 24/7/365.
Complete privacy
After securing your self-storage unit with AMJ, only you have access to it. We certainly don't share units or combine storage spaces among separate customers like some other storage providers might. Your privacy is respected in the manner you deserve.
Options to suit your needs
AMJ has a wide selection of self-storage units with sizes ranging from 25 to 2,000 square feet, so you're bound to find the size to suit your needs. We also heated and non-heated units to choose from.
Commercial storage
Moving offices and not sure what to do with that extra furniture? Have banker's boxes filled with files that you still need to hang on to?  Get an AMJ storage unit working for you. Only you will have access to your private, climate-controlled unit, so you'll have the peace of mind that your office things are in good hands: yours.