Storage solutions
Long and short term storage solutions.
As a leader in the moving business, we know things can happen. Move-in dates can change. Construction can be delayed. Downsizing can leave you with extra stuff you aren't quite ready to part with. Or maybe you're staging your home and need to move everything out until your place sells. There are all kinds of reasons to need secure, temporary self-storage.
Whether you need temporary storage before or after your move, are looking for a short-term or a long-term storage solution, or even are looking for commercial storage, AMJ has the right storage solution see you over the hump.
25 sf – 25,000 sf
in size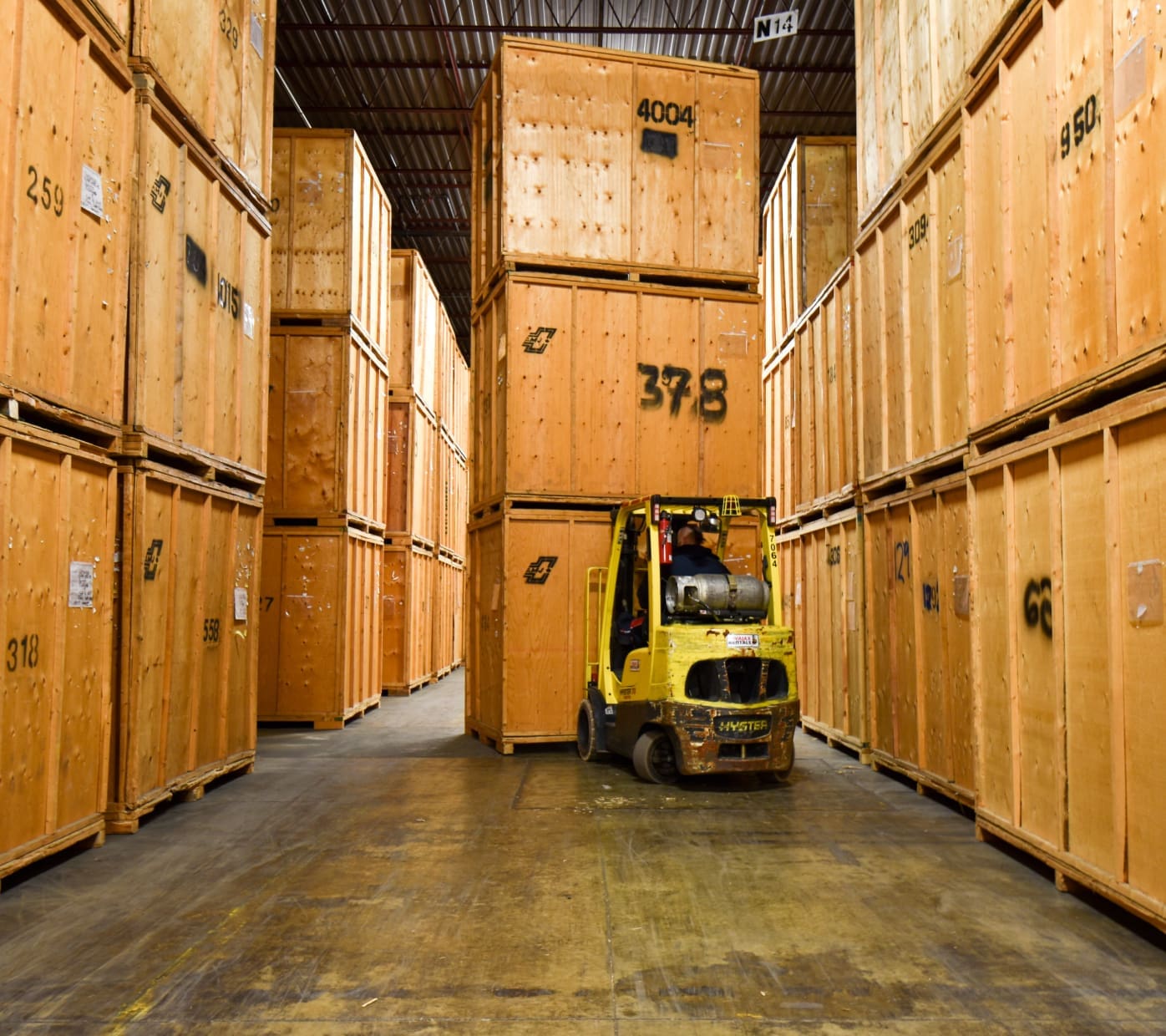 Need packing supplies? Talk to us.
You'll want to protect your things for the journey into storage. We've got all the heavy-duty boxes for boxes, sectioned boxes for breakables, shrink wrap, bubble wrap, packing tape and more. Not only will this protect your things from possible damage while loading and unloading, but it will help keep everything organized and secure until you're ready for it again.
Any-time access
Get access to your stuff, on your schedule. It's no appointment needed at our place. Once your AMJ self-storage unit is initially locked, just use the FOB we give you to get access to it. You call the shots 24/7/365.
Complete privacy
After securing your self-storage unit with AMJ, only you have access to it. We certainly don't share units or combine storage spaces among separate customers like some other storage providers might. Your privacy is respected in the manner you deserve.
Options to suit your needs
AMJ has a wide selection of self-storage units with sizes ranging from 25 to 2,000 square feet, so you're bound to find the size to suit your needs. We also heated and non-heated units to choose from.
Commercial storage
Moving offices and not sure what to do with that extra furniture? Have banker's boxes filled with files that you still need to hang on to?  Get an AMJ storage unit working for you. Only you will have access to your private, climate-controlled unit, so you'll have the peace of mind that your office things are in good hands: yours.