Partners & Sponsorships
By collaborating with forward-thinking organizations, we can help people improve their lives both in Canada and worldwide.
Value-added Partners
AMJ has created partnerships with world class names in order to offer our customers valuable perks, benefits and savings. Scroll down below to see offers provided by each of our partners.
Sponsorships
At AMJ, we strive to partner with others who share our desire to create positive change. We also make it our mission to give back to each of the communities where we do business. We encourage our local partners to get involved with sports, charities and foundations to help make a difference in the areas where they live. Together, we have the opportunity to support the people living in our neighbourhoods by creating positive change.
Have a Sponsorship Opportunity?
Talk to your local office
CAA
CAA
AMJ Campbell's partnership with CAA exists to make your life a little easier with exclusive offers and benefits. It's simple; just show your CAA member card to your AMJ Campbell moving consultant to help ease your moving budget. Helping customers save is a core part of our business. See where CAA members can benefit:

• 200 CAA Dollars® on Long Distance moves
• 100 CAA Dollars® on Local moves
• 2nd month free storage at AMJ Centers (does not include warehouse handling, pick-up, or delivery)*
• Free use of wardrobe and mattress bags (5 wardrobes per local move)*
• Price match guarantee from national movers.

The Canadian Automobile Association is one of the largest consumer-based organizations in Canada. We help provide freedom and peace of mind to over 6 million Members through eight not-for-profit automobile Clubs and over 100 offices located across the country.

• This offer cannot be combined with any other promotion / discounted rate and has no cash value.
• This offer is ONLY valid at time of booking and cannot be added afterwards
• Long distance is based on 240KM or more and a minimum weight of 2,000 lbs.
• Price match guarantee must be shown in writing from competitor


Atlas Van Lines
Atlas Van Lines
Atlas Van Lines has a place at the heart of AMJ Campbell's operations. Since 1984, Atlas has been a cherished partner and we're proud to be its largest full-service agent. Each year, Atlas moves thousands of families across Canada, to and from the United States, and around the globe through its network of full-service agents — earning its internationally renowned reputation for quality.

As a subsidiary of Atlas World Group of Evansville, Indiana, Atlas (Canada) is part of a billion-dollar company with 600 full-service agents including 150 in Canada.
Canadian Association of University Business Officers
Canadian Association of University Business Officers
AMJ Campbell is proud to be a recommended mover for CAUBO and is pleased to offer all CAUBO member Universities and their relocating employees many unique benefits with 100% price guarantee.

Contact David Dixon:
E: DDixon@AMJCampbell.com or P: 800.668.5364 x 638
CARP
CARP
The Canadian Association for Retired Persons (CARP) is Canada's largest advocacy association for older Canadians. And AMJ is thrilled to be working with CARP to help Canadian citizens relocate as easily as possible. Members can benefit by receiving: a $75 Gift Card, 15 Packing Cartons, 30% discount on packing materials, and preferred pricing on long distance moves.
CAM
CAM
The Canadian Association of Movers (CAM) is Canada's trade association representing moving and storage companies. AMJ Campbell is proud to be a CAM-approved moving company, among other movers and relocation companies, van lines, international movers, suppliers to the industry and trade
associations.

CAM's purpose is to further the interests of owner-managed moving and storage companies, by assisting consumers to access credible, professional moving services.
Children's Aid Foundation
Children's Aid Foundation
In 2020, AMJ Campbell officially became a marquee national sponsor of the Children's Aid Foundation of Canada to help improve the lives of more than 63,000 children and youth who are living in the welfare system in our country.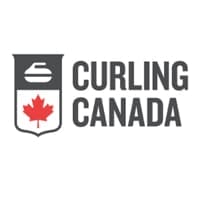 Curling Canada
Curling Canada
AMJ Campbell is elated to be the Official Moving Company of Curling Canada and the Grand Slams of Curling series for more than two decades. Curling Canada athletes, coaches and staff rely on AMJ Campbell to move competition rocks, lighting, signage and other equipment from event-to-event all season long.
Move for Hunger
Move for Hunger
Food insecurity is on the rise throughout Canada and AMJ Campbell absolutely commits to helping people in the communities we serve. With Move For Hunger we help provide much-needed assistance to food banks across Canada. Our customers can always make donations, and we will transport it!
Canada Soccer
Canada Soccer
Since 2000, AMJ Campbell has been the official mover of Canada Soccer, moving equipment to every national-team game played in Canada. We are proud to be affiliated with Canada's best athletes and coaches on the pitch!
Tennis Canada
Tennis Canada
As Tennis Canada's official mover, AMJ Campbell is happy to contribute to the success of national tennis championship in Toronto and Montreal every summer with moving services; helping to host some of our country's biggest sporting events.
Canada's Sports Hall of Fame
Canada's Sports Hall of Fame
Canada's Sports Hall of Fame is a means for Canadians to embrace the history and influence of sport in our country. AMJ Campbell is honoured to provide moving and storage expertise to help strengthen these legendary stories.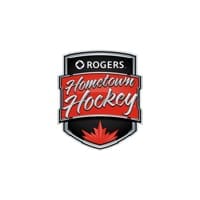 Hometown Hockey
Hometown Hockey
AMJ helps the Hometown Hockey program support communities through the power of sport. It's a job we honour as Official Mover, to ensure the entire event arrives safely and on time from community to community.