AMJ Franchise Opportunities
The AMJ Campbell family is made up of ambitious, driven entrepreneurs looking for a franchise opportunity that makes a difference in their communities, businesses and careers. Sound like you? Join our team of 30 existing franchisees and enjoy the benefits that come from working alongside a world class name.
• Leverage valuable leads and industry partnerships from AMJ's long-established professional network.
• Be a part of AMJ's national sponsorship program. We are the Official Mover of many Canadian sports teams; we support Canada's Sports Hall of Fame and the Children's Aid Foundation of Canada.
• Expand your reach with the clout that comes from AMJ's relationship with Atlas Van Lines.
• Take advantage of our turnkey solutions for initial logistics, groundwork and planning.
• Tap into our strong marketing, digital, IT and accounting support
• Receive continued training and franchise support.
Let's chat about franchise opportunities
Your success is our success
In order to help our franchisees maximize their success, AMJ provides all of the tools necessary to achieve it. As a franchisee you'll benefit from AMJ's structured onboarding program, continued training and ongoing support.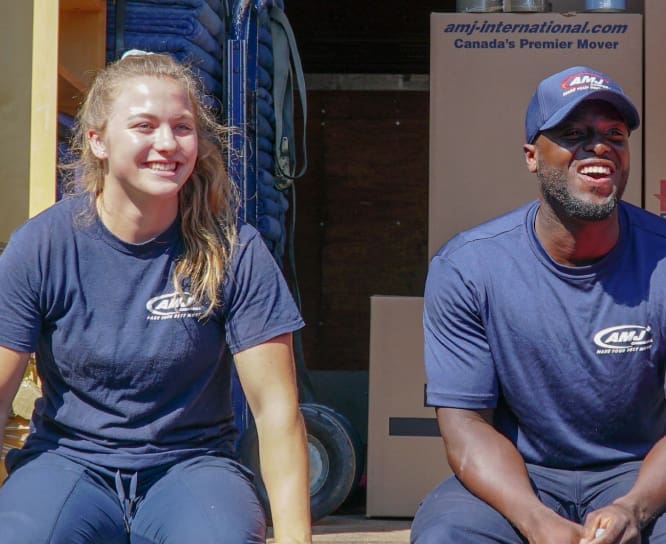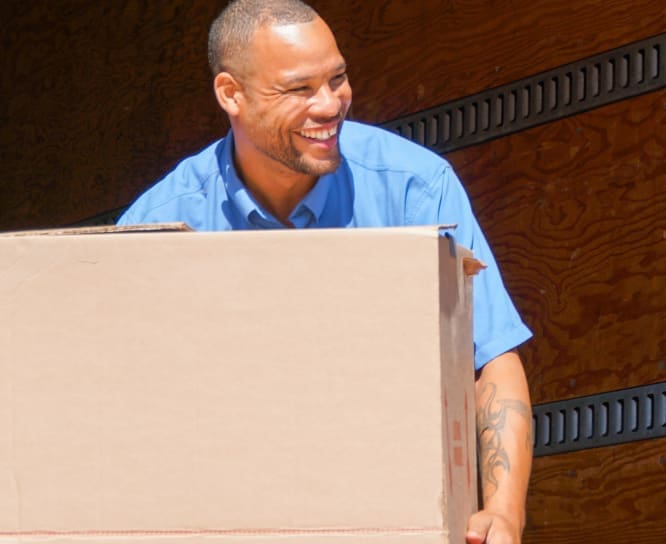 Are you AMJ's next franchisee?
We love talking business with great people. Right now, AMJ is looking for franchisees to oversee locations in the Northwest Territories, Red Deer AB, and in the U.S., for a 10-year commitment. Interested in joining forces with Canada's largest moving company? Talk to us.

Established
Blue Chip Name