Services
Top 3 Tips for a Successful Office Move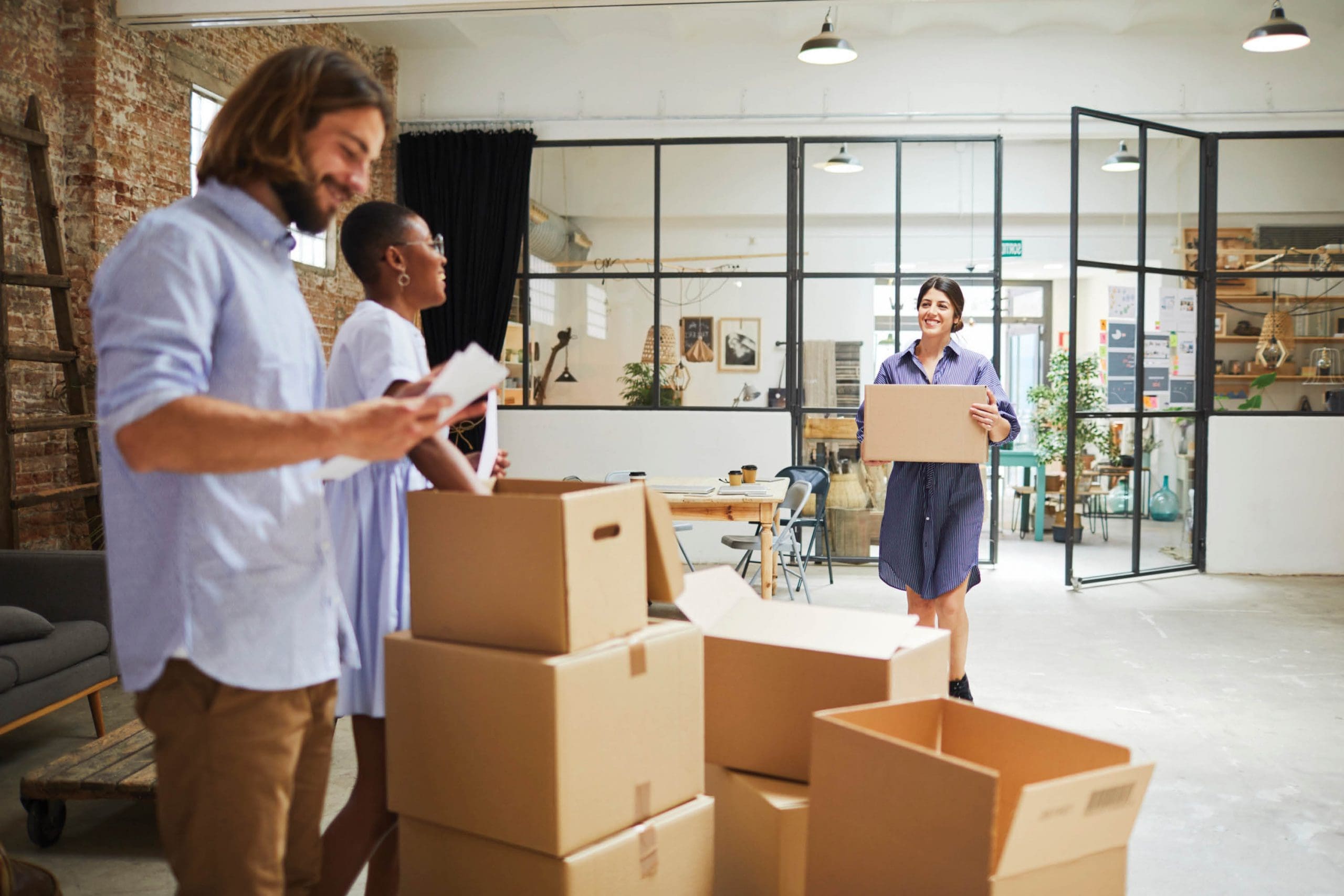 You may be thinking—how do I even begin moving my office? You've found the perfect place to relocate and your business is ready for the next step. Now you must start the process of packing, shipping, storing, designing… While there are many moving parts to corporate transitions, there are a few considerations that could help ground you as your office evolves into a brand-new space. To get you started, we've compiled a list of three tips for successful office moving.
1. Plan Ahead
Of course, the most effective moves are the ones that have been planned carefully. Office relocation is unlike home moving in that you have to take into account factors like equipment, documents, and perhaps an entire team of people who will be affected by the relocation. Develop a cost-effective and efficient plan. Choose a timeline, budget and key deliverables. Decide what you want to take and what items you may need to say goodbye to by ehttps://amjcampbell.com/office-movingither selling or donating. Remember to protect your information by setting aside sensitive documents and utilizing shredding services before you relocate.
2. Consider Commercial Storage Solutions
As you prepare for your move, you may realize your business has additional equipment, documents and furniture you don't have room for but will need down the line. In these situations, consider commercial storage. Commercial storage facilities offer benefits like video surveillance, climate-control and inventory management. If you have a warehouse of high-value equipment, talk to your movers about warehouse relocation to ensure secure moving of machinery and customized equipment.
3. Design for Efficiency
A workplace layout can be vital to the efficiency of your business. Everything from the type of office furniture to how it's laid out in the space will affect how you and your employees work together. Consider redesigning with comfort and productivity in mind. Both communal and private areas are important in a space to encourage teamwork and independence. Consider adjustable desks or modular furniture, which allow for personalization and unity among your team.
While moving an office space can be overwhelming, these tips are a starting point as you begin your relocation. At AMJ we offer comprehensive office moving and storage services that cover project management, design, delivery and installation, as well as storage and recycling options. Our team has decades of experience and know what to expect and how to handle every scenario. Get a quote from us or today and start your office move with confidence.