Advice
How a Pre-Move Survey can help accurately estimate your moving costs?
Have you ever received a final invoice that ended up being significantly more than the original estimate? Nobody likes that kind of surprise. That's why AMJ Campbell moving experts ask you to complete a Pre-Move Survey in order to accurately estimate your home or office move.
1. What exactly is a Pre-Move Survey?
A Pre-Move Survey is where an AMJ estimator gets to know you, your home and your moving needs via video chat. Essentially, you'll be giving your moving expert a " virtual tour" of your home, pointing out the items you want to move. You'll be asked to do a bit of prep work before your call to help maximize your time together (this is explained below). The Pre-Move Survey will tell us whether we need to bring any specialized equipment on moving day — for example, to move fragile artwork or your baby grand piano. It allows us to build an inventory of items you want to move and helps us generate an accurate quote.
2. Do I need to prepare for my Pre-Move Survey?
Please put aside an hour or two for a little prep work in advance of our call. First, go through your space and tag any items you won't be including in your move. If you don't do this, you could end up paying for a large item you didn't want to move. Make sure to leave all fragile or valuable items visible so we can get a sense of how many belongings will require special handling. Bring down any items from hard-to-reach places like your crawl space or attic. And don't forget to show your moving expert what's in your outdoor storage area too. 
---
.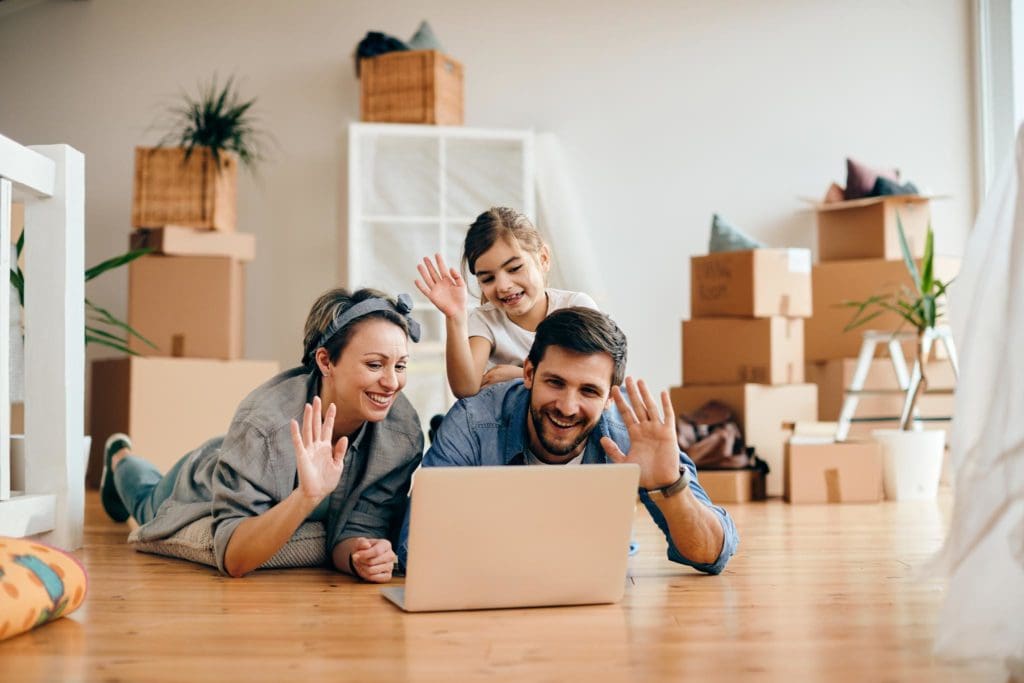 3. What should I have on hand for my Video-chat?
Make sure your laptop, tablet or phone is fully charged in advance of the meeting. It's also handy to have a tape measure on hand, in case our expert asks you to measure a doorway or an item. Also, have some stickie notes on hand, in case you need to do some last-minute "tagging" during your chat. 
4. How will my answers lead to a more accurate estimate?
The more we know about your move, the more accurate our quote —and the smoother your move — will be. We'll be considering the distance of your move, the ease of access to your home, the amount of contents being moved, whether you need help packing/unpacking and disassembling and reassembling, and how many fragile items you have. We will have the right equipment, experts and moving plan to get you into your new home as quickly and smoothly as possible. 
5. I'm planning an office move. Is a Pre-Move Survey necessary?
Office moves are when the Pre-Move Survey is especially essential. The difference is that since business moves are larger in scope, we prefer to do these surveys in person to get an accurate count of all sensitive computer equipment and larger pieces of furniture, and how much you'll want us to disassemble and reassemble. Our Pre-Move Survey will help you stay on budget, and ensure we have the right experts and equipment to get your office up and running as quickly as possible. 
Whether you're doing a home or office move, the questions we'll be asking will include:
Can our moving van park near your front door?
Is there an elevator and will you need to book it?
Do you require any kind of specialized packing boxes like wardrobe, dish or mirror boxes?
Will you require disassembly/assembly? Packing/unpacking? 
Which items are NOT coming with you?
Do you require short or long-term storage for any items?
A Pre-Move Survey can help you get an accurate idea of how much it'll cost you to move around the block, across the country or even across the border. It's also a chance for you to "interview" your potential moving expert and ask any questions you may have. Ready to get started? Visit AMJ Campbell or call 1-888-AMJ-MOVE.