Advice
Looking for big ideas on how to store kid's stuff in small spaces?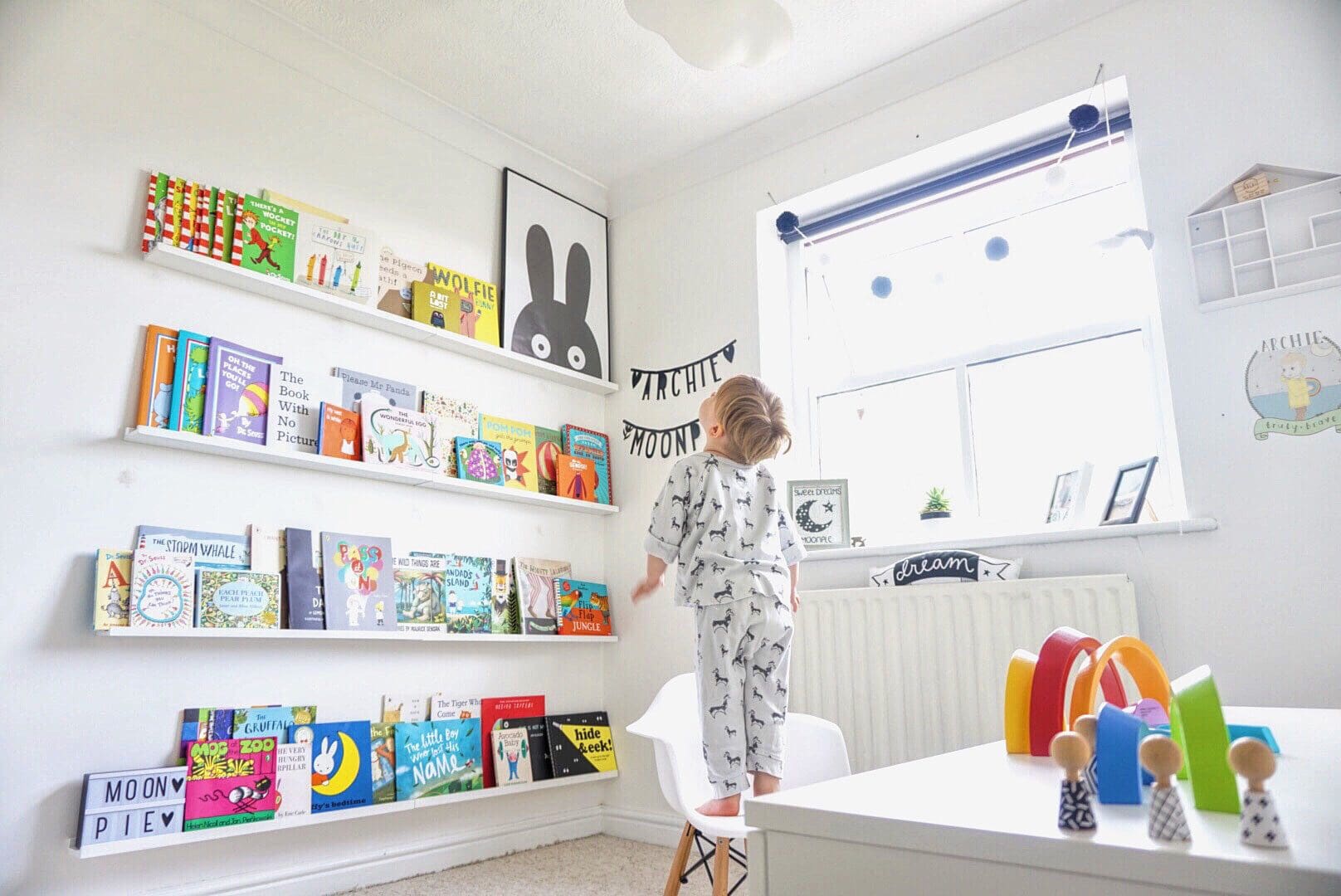 Let's face it. Kids come with a lot of stuff. Whether it's all that baby paraphernalia, toddler toys that seem to come in a zillion pieces, or even mountains of teen stuff, without proper storage your small space can quickly become crowded. So, what's a parent to do? Luckily, there are all kinds of cool solutions that you buy and use as is or personalize to match your décor. You just need to know where to start. Check out these big creative ideas for storing kids' stuff when you live in a small space.
Clim the walls.
A tisket, a basket.
Large baskets can add flair to a room while serving as storage for just about anything kid-related. In addition, they're also a great way to restore order to your living room or den. Pile baskets with toys, games, stuffed animals, or anything you can't find space for anywhere else. Best of all, since you'll be keeping them at floor level, your toddler will be able to take things out of them and (hopefully) put things back easily on their own.
Don't cut corners.
With the right storage piece, you can even use non-functional space to your advantage. For instance, a corner shelving ladder can take up minimal space while providing storage space. Similarly, you can paint a series of floating shelves to match your décor and mount these in a corner to house trophies, pictures and other knickknacks.
Get inspired by the experts.
Find all kinds of ideas to spark your creativity on sites like Pinterest and Good Housekeeping and Michaels, and from design gurus like Bon Vila and Martha Stewart. Make the idea your own with colours and fabrics to match your décor, or by adding little personal touches that reflect your child's personality.
In summary, making the most of your home is essential when you don't have a lot of space to work with. When you find your child's things beginning to invade your living space, try one of the ideas above. With a little time and some creative vision, you'll be able to organize and contain your child's stuff and reclaim your space as your own.
Have you outgrown your space and decided you're ready to move somewhere larger? Moving is a perfect opportunity to cull all those kids' toys. When you're ready, the moving experts at AMJ Campbell can help you move into your next home. Call 1-888-AMJ-MOVE or visit AMJ online.