Advice
6 ways to make your home feel bigger .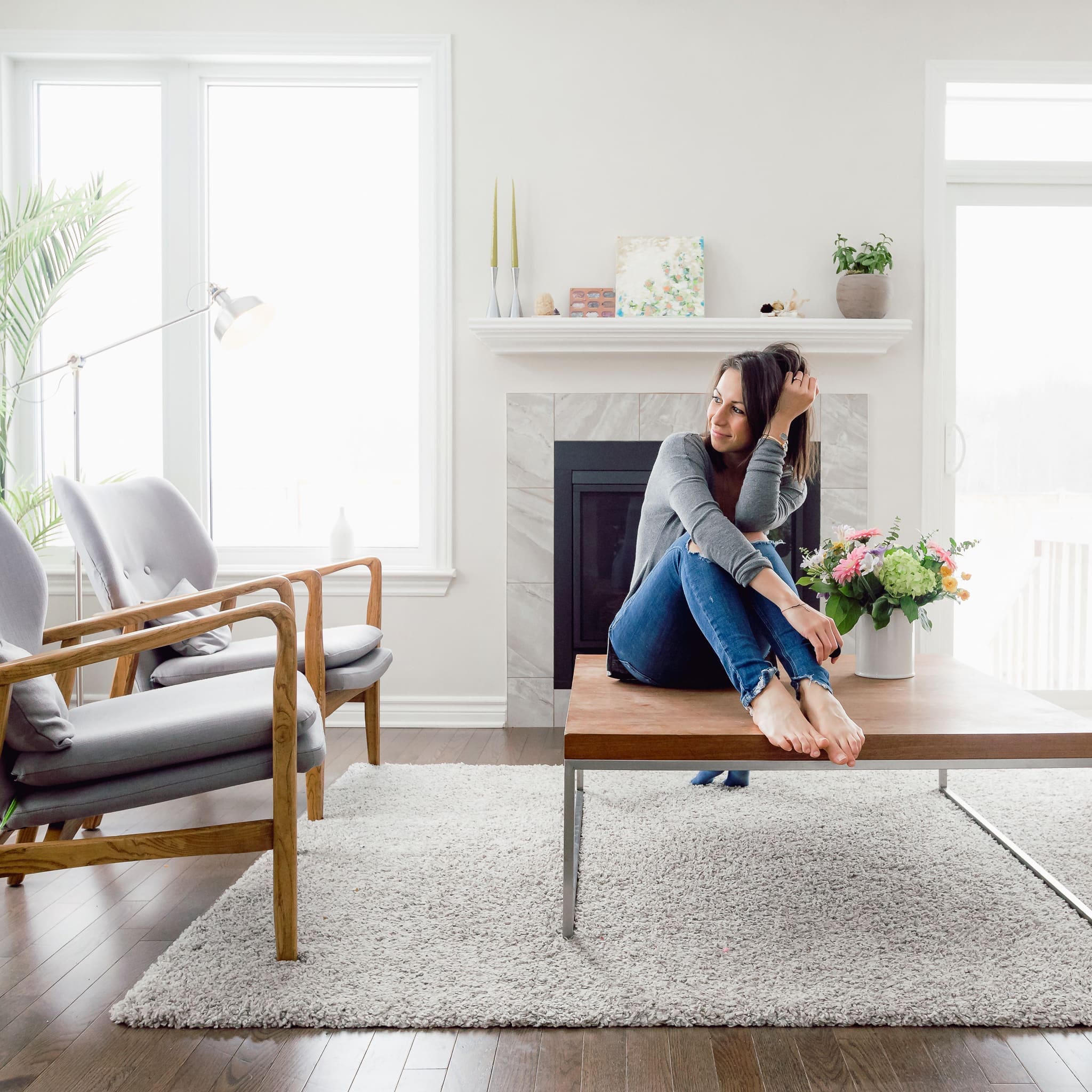 Moving into a new place is exciting. It's a chance to reinvent your living space and arrange your belongings in a fresh new way. But what if once you arrive, your new home isn't quite as big as you thought? For instance, maybe your furniture is too big. Or there isn't enough cupboard space. Or the dark colours are making it feel too closed-in. In other words, your space feels small and that was the whole reason you moved in the first place. Luckily, there all kinds of decorating tricks to help make your home look bigger.
• Use a neutral, monochromatic colour scheme.
• Re-find your floor.
• Declutter and destress.
• Reflect on the magic of mirrors.
• Climb the walls.
• Store what you're not using.
1. Use a neutral, monochromatic colour scheme.
Whereas dark colours make rooms feel cozy, neutral palettes make spaces feel open and airy. Design experts recommend off-whites, light greys, soft blues and greens. Here's a decorating tip: paint walls, ceilings, doors and mouldings the same colour to make room corners disappear. While neutral-coloured furnishings can also help your space feel bigger, you don't need to create a beige box. Add visual interest with tone-on-tone effects; mix and match textures and fabrics too. Alternatively, you can add colour on an accent wall; House Beautiful has great ideas to create these. Echo pops of the same colour elsewhere on books, flowers, vases and throw pillows.  
2. Declutter and destress.
I. Nothing makes a space seem more cramped than clutter. So, find some cool baskets, organizers and hooks and get things off surfaces and out of sight.
Buy baskets for unopened mail, keys, desk things, kitchen utensils. Organizers don't have to be boring; think creatively. Need a little motivation to get started? According to Psychology Today, mess causes stress and actually inhibits productivity and creativity!
3. Re-find your floor.
 Showing your floor tricks the eye into seeing a larger space. Again, design experts have suggestions. First, show off the legs of your couch, tables and chairs. Second, use the power of glass and acrylic; these tables are both functional and show off floors beautifully. Lastly, use some area rugs to help create "rooms" and unite furniture groupings. Let the floor show begin!
4. Reflect on the magic of mirrors.  
Here's an easy decorating trick to create the illusion of space: mirror the outside, in. Angle a stylishly oversized, framed mirror against the wall so that it reflects light coming from outside. But why stop there? You can also use a mirror to create a tabletop, or put mirrors beneath lamps or other interesting table objects to help draw the eye while creating the illusion of space. 
5. Climb the walls.  
Use your vertical space for more than just artwork. Instead of wall units that cover entire walls, a decorating trick is to use floating shelves for books, kitchen or bathroom items. To keep things looking organized, arrange your books by colour. In the kitchen, stack items neatly and by colour. And remember, design experts recommend showing off things in groups of three. 
6. Store what you're not using.
At the end of it all, you may still find that some of the furniture you moved with just doesn't fit in your new place. Or you just have too much stuff. That's when design experts recommend finding a storage solution until you have room for your things again. AMJ Campbell offers short and long-term storage solutions in climate-controlled, supervised warehouses across the country. So, get those extra things out and start enjoying your spacious feeling new place!
Want other ideas on how to turn your new place into a home? Check out these articles.