Vancouver Movers
Vancouver moving start here
Whether you're looking to move your home or business locally or internationally, start with Vancouver's leading movers. AMJ's Vancouver moving experts have the logistics and storage solutions to make your move happen smoothly, so you arrive happy!

Hours of Operation
Weekends: 8:00am – 5:00pm
Saturday: 8:00am – 5:00pm
Sunday: 8:00am – 5:00pm
Thursday: 8:00am – 12:00pm
Friday: Closed
Contact Info
8188 Swenson Way Delta, British Columbia V4G 1J6
Moving Vancouver and surrounding regions
Custom moving solutions for your home or office
Full service, local and long distance residential and commercial moves
Exclusive offers for CAA & Aeroplan Members
Logistics and storage solutions to handle complex moves
Personal moving container services
Warehousing & storage solutions
Logistics for overseas moves
Fully committed to environmental sustainability
Full safety protocols in place
All crews are fully background checked and bonded by a certified independent party
Vancouver Movers
Vancouver movers since 1983
Moving Vancouver and surrounding areas
The AMJ Vancouver moving team has been helping the Vancouver community move their homes and businesses for nearly four decades. What does all this experience mean for you? It means you can count on AMJ to move you around the corner, across the country, or around the globe.
Talk to our Vancouver moving experts about moving your home or your office and we'll help you plan it seamlessly, down to the very last detail. By calling us you'll get the best of both worlds: you'll get the expertise of Canada's largest coast-to-coast moving company, plus the bonus of working with people who live where you live.  We know the ins and outs of Vancouver's neighbourhoods and businesses and we also know many of the people and families behind them. That's why it's not about just getting you from point A to point B; it's about delivering personalized services and expertise to people we know and like: our neighbours.
At AMJ Vancouver, we like to think of ourselves as people who are helping other people make important changes in their lives, businesses and communities. Talk to an AMJ Vancouver expert about your residential or office move and storage needs. Discover what happens when you get expert moving services from a friendly neighbour you know.
Here's a free estimate!
Vancouver Movers
Vancouver moving services
Bringing you all-inclusive, stress-free moves since 1983
Home moving
We know moving homes is a big step. That's why AMJ's Vancouver movers work to keep things easy and worry-free. We have experts to oversee local and international moves, provide logistics solutions to keep you on track and storage solutions to help you out in case your move-in and move-out dates don't match perfectly.
Office moving
When it comes to office relocations. AMJ's Vancouver moving experts help move your office in a cost-effective, timely way to help minimize downtime and maximize productivity. We also provide confidential shredded and storage solutions if needed.
Affinity Vaults
When you need to get belongings out of your place, our specially engineered moving containers are a great solution. Designed to easily transport and store your small shipment until you're ready for it, these affinity vaults store your possessions safely.  You'll enjoy guaranteed moving dates with options to change these if you need to.
Moving boxes
Why run around collecting moving cartons, when the AMJ Vancouver moving team has all the moving supplies you need?  From boxes to packing paper to bubble wrap, we have supplies to wrap and move your possessions securely.
Special product & home deliveries
When your company needs delivery backup, the AMJ Campbell delivery fleet can step in. Our advanced home delivery program is designed to help businesses get deliveries to customers, on time and on budget.
Storage & warehousing
AMJ Vancouver's secure, large warehouses are a great way to keep home and office possessions safe. Our specialized team manages every aspect of your warehousing needs, keeping your belongings organized and secure. Our large warehouses can accommodate businesses of all sizes.
Packing & protection Services
Why pack when AMJ's Vancouver moving experts will do it for you? Our expert packers will treat your things as if they are our own. Not only that, when you let us pack it, it's protected by AMJ Campbell.
US & international moves
Moving across borders? AMJ Campbell's experts moving teams are trained to manage every detail of your overseas or international residential or office move. Your personal AMJ Campbell advisor will guide you through the process and keep you informed, every step of the way.
Specialized logistics
When moving involve multiple locations and have many moving parts, AMJ's specialized logistics team just shine. Our Vancouver moving experts know how to turn complex moves into simple, secure and seamless processes, to get whatever you're moving to wherever you're going, worry-free.
Custom crating
Special items deserve special packing treatment. That's where AMJ's network of trusted third-party suppliers come in. Whether you have large fragile pieces, sensitive equipment or anything else requiring TLC, our suppliers will build custom crates to get it there safely.
Vancouver Movers
Community Support
At AMJ Campbell Vancouver, we take pride in our community and are dedicated to supporting local partners like Ronald McDonald House, Children's Christmas Wish, Bikes for Kids, The Shoebox Project, Royal LePage Shelter Foundation and Move for Hunger.
National Partners & Sponsorships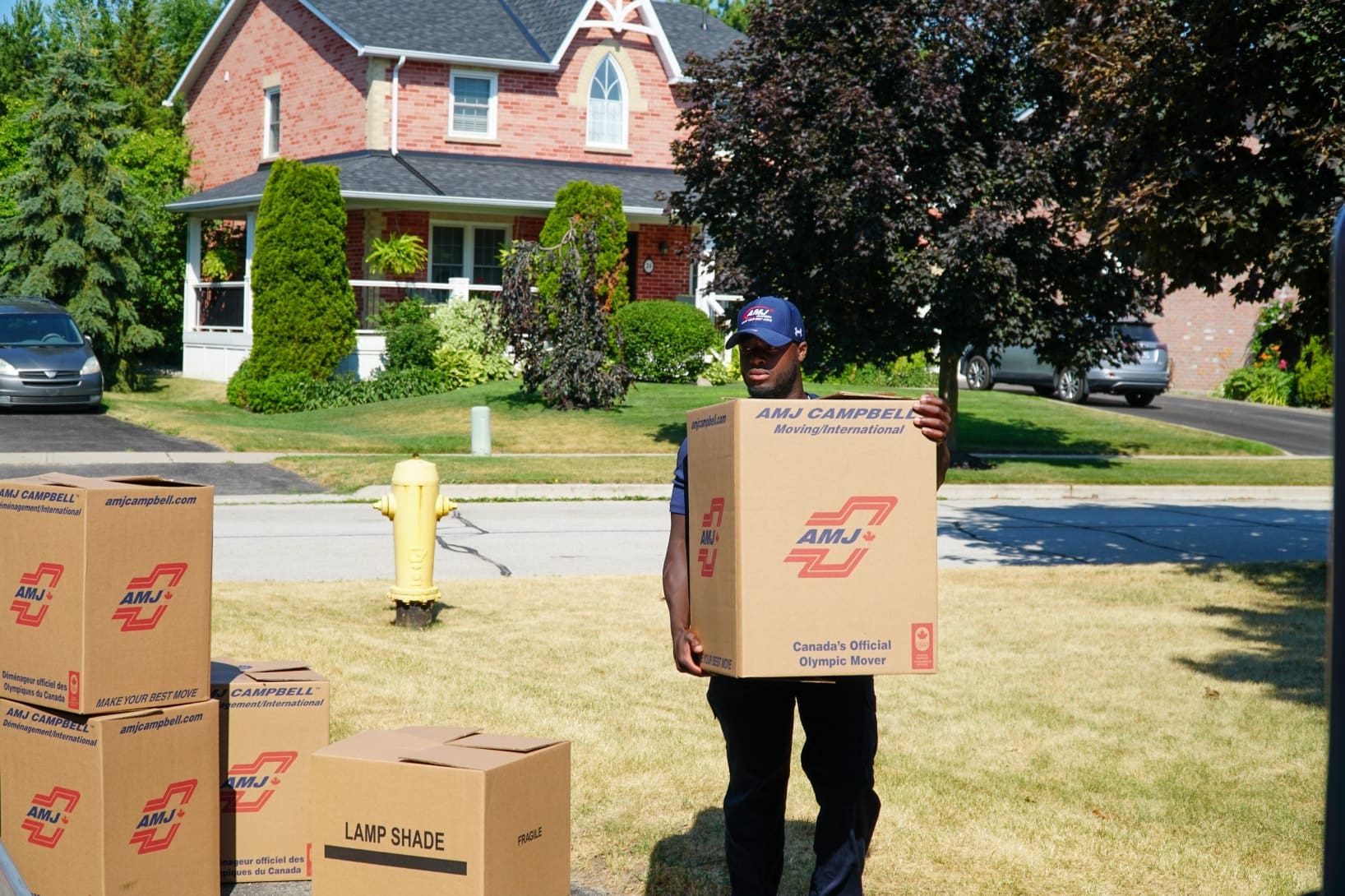 Vancouver Movers
Leadership
Brad Konsmo
Branch Manager
"Helping people is what we do, and we're passionate about our work."
Brad Konsmo
Branch Manager
Contact Brad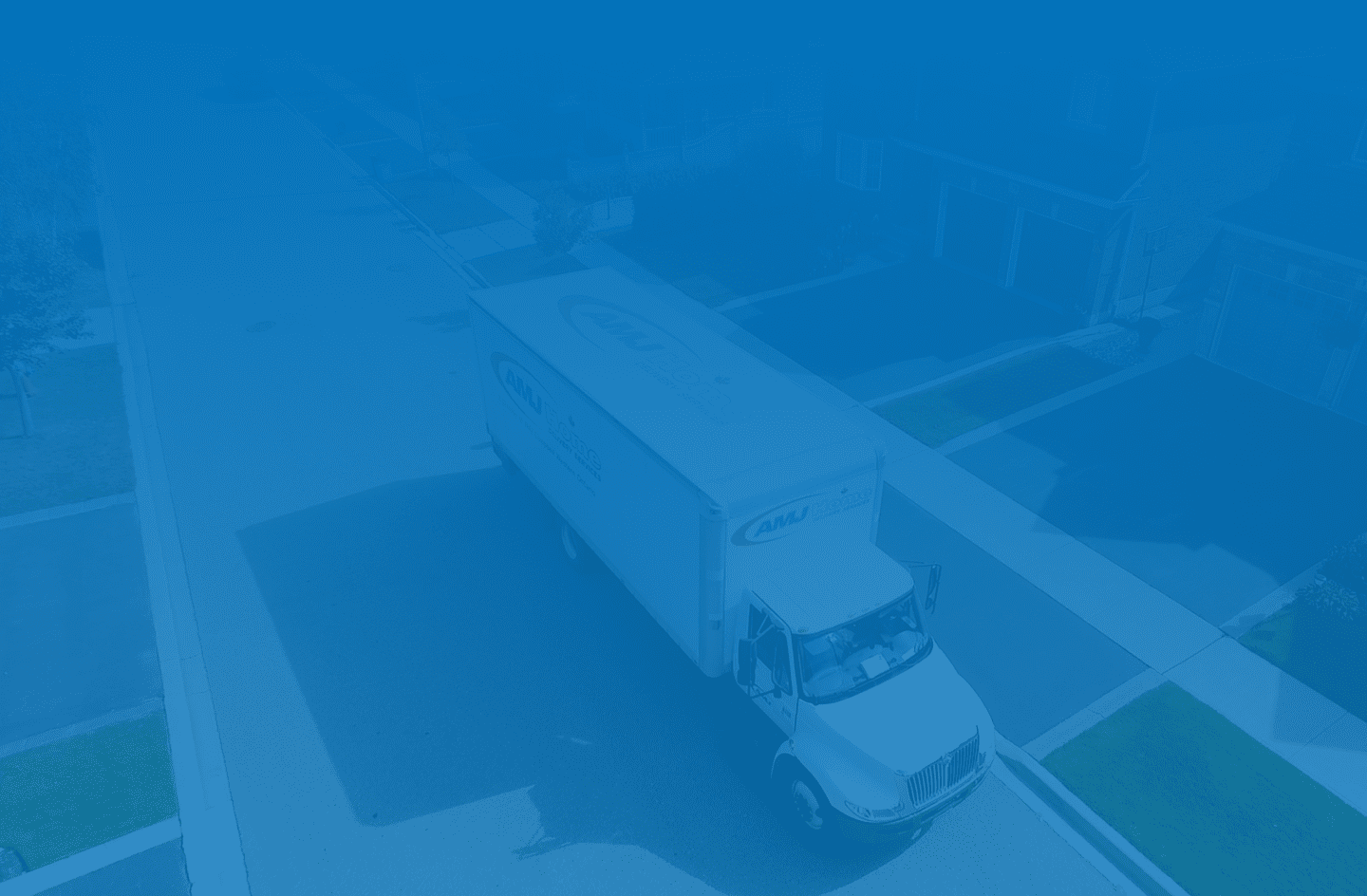 Brad Konsmo
Branch Manager
Contact Brad
It's no surprise AMJ is among the best movers in Vancouver.
We're here to support you through Covid-19
AMJ Campbell has full measures in place so you can move as safely as possible during Covid-19, under recommendation from Health Canada. We're in this together.
Reach

out
Latest Reviews
Linda Parsons
AMJ Campbell did an exceptional job of assisting in a cross border, complicated move during the pandemic. They were efficient, safety conscious and very responsive to solving all the difficulties inherent in moving during this unprecedented time. I am very happy with their service and their pricing.
Rajat Sharma
Great service, Great crew and very professional. Made our move totally stress free!!
Laurie Kinsman
A great local crew that worked hard to get the job done. Lots of consideration for us and our belongings. Highly recommend.
H L
The move was smooth as expected, the staff was on time and efficient. The only issues I have was some unexpected charges and the initial quote was a bit lower than the actual weight. Due to Corvid19 I ended up 2 additional month of storage, and it would be nice if Amj can offer some discount for my storage fee during this tough time, unfortunately we didn't get a break even if we ask. Other than that the move was smooth, reliable, and efficient, the crews was friendly and took good care of the loading and unloading
Your next career move could be with AMJ Vancouver!
We're always looking for great people to work with. Check out our latest job opportunities with AMJ Campbell.
View positions
Tell us about your move.
1 888 AMJ MOVE (265-6683)
Take care of your budget.
Here's a free estimate!
Get a Quote