Kenora Movers
Moving people and businesses in Kenora
Wherever your next chapter is taking you, AMJ's Kenora moving team has the experienced professionals, logistics expertise and storage solutions to get you there, smoothly and stress-free.
Hours of Operation
Weekends: 8:00am – 5:00pm
Saturday: 8:00am – 5:00pm
Sunday: 8:00am – 5:00pm
Thursday: 8:00am – 12:00pm
Friday: Closed
Contact Info
95 Devlin Drive, Kenora, ON, Canada
Home movers in Kenora
Let Kenora's top movers help you move home
Servicing Kenora, northwestern Ontario & Canada
Full-service, local and long-distance residential moves
Northwestern Ontario's leading office moving company
Exclusive offers and discounts for CAA & Aeroplan Members
Award-winning movers for quality service
Fully committed to environmental sustainability
Top-rated packing/unpacking, crating/uncrating services
Strict safety protocols in place
All moving crews are background checked, licensed and bonded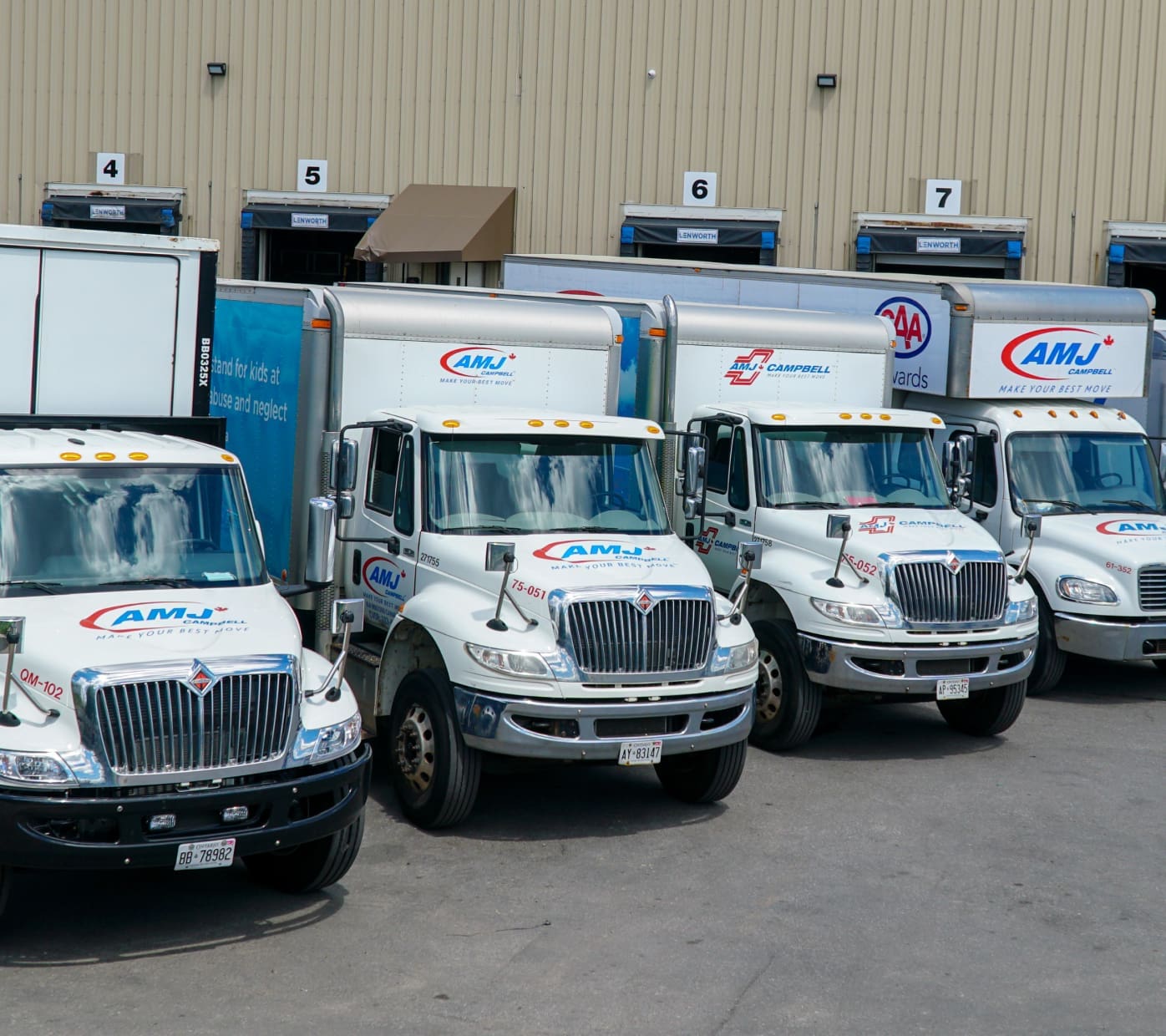 Kenora Movers
Moving Kenora families & businesses since 2012
Experts in home and office moving
For nearly a decade AMJ's Kenora moving experts have been helping people move their homes and businesses. That's led us to become northwestern Ontario's leading moving company, winning our branch multiple industry awards along the way. But what does this mean to you? It means you can count on our local moving experts to get where you need to go from Kenora and northwestern Ontario. We live where you do, so we know the ins and outs of the neighbourhoods and businesses in the community, and often times we know many of the people in them. We look at each move as neighbours helping other neighbours, so we are dedicated to providing you with personalized service, down to every last detail of your move.
While our local experts are one thing you benefit from by engaging us as your Kenora movers, we also offer another big advantage. The Kenora moving team is part of AMJ Campbell, one of the largest moving companies in Canada. That means whether you're booking a local move or an international move, moving your home move or moving your business, AMJ Kenora movers have logistics expertise to get you to your next destination by land, sea or air, and the storage solutions to help you bridge the gap between your move out and your move in. So, call the leading moving experts in Kenora and benefit from local knowhow, backed by a powerful coast-to-coast moving company.
Here's a free estimate!
Kenora Movers
Kenora's top movers
Bringing you all-inclusive, stress-free moves since 2012
Home moving
Home moves can involve a lot of different parts. And that has the potential to cause a lot of stress. That's why AMJ's Kenora's moving experts are committed to look after every detail, ensuring your home move is smooth and worry-free. Our Kenora moving team can help you plan your local or international move and handle logistics solutions, if your move is more complex and involves crossing borders. We even provide a range of storage solutions in case your move-in and move-out dates don't line up.
Office moving
We know businesses can't afford downtime. That's why the AMJ Kenora moving team knows how to plan office relocations that are timely and efficient. Our moving experts know how to move oversized furniture, complete workstations and sensitive computer equipment. Plus, if you're looking for an office redesign, we have cost-efficient ways to help you design your new space, and source adaptable furniture. We even have experts to professionally install within your space and help recycle your old furniture. Call our Kenora moving experts to help get your new office working for you.
Custom crating
Not everything fits into a standard box. That's why AMJ Kenora moving experts have established a network of trusted third-party suppliers who specialize in building custom crates for anything our customers need to move. So, throw us your challenge. As Kenora's top movers, we'll get it crated and moved, safely and securely.
Moving boxes
Don't have time to hunt down your own moving boxes? Get them delivered with one call to AMJ's Kenora moving team. We have all the moving boxes and moving supplies you need— including wardrobe and dish boxes and special artwork and mirror boxes. We also have packing paper and bubble wrap to help you pack and move your belongings safely and securely.
Special product & home deliveries
When local businesses need a little help, they call AMJ Campbell's Kenora moving fleet. Our professional movers help deliver everything from appliances and electronics to fragile and unusual items of any size. Our advanced home delivery program helps keep track of your customers' orders and helps you deliver to them, in a way that works for you.
Storage & warehousing
Require short or long-term storage?  AMJ Campbell offers affordable, climate-controlled storage units across the country to help out with business moves and home relocations. Our warehouses are overseen and managed by bonded personnel whose sole mission is to keep your unit safe and secure. Our large warehouses can accommodate businesses of all sizes, making this a great option for commercial moves of all sizes.
Packing & protection services
Too busy or short on manpower to get your home or office packed for your move? AMJ Kelowna's moving experts will do it for you, while treating your belongings like they are our own. Plus, you can rest easy because when our moving experts do the packing, it's all protected by AMJ Campbell.
US & international moves
Whether you're crossing the Canada-US border or crossing the ocean into another continent, the AMJ Campbell Kenora moving team can manage every detail of your international move – including complete corporate relocations. We know how to get you there by land, sea or air—or any combination of these. No matter how far you're going, know that you'll always be guided by a personal AMJ Campbell advisor who will keep you in the loop, every step of the way.
Specialized logistics
From multi location moves across the country, to complicated moves across the globe, our Kenora moving experts have pretty much orchestrated it all. Our large infrastructure gives our moving experts access to specialized logistics to help turn complicated moves into simple ones. So, talk to us and we'll get whatever it is you're moving to anywhere you need it to go.
Kenora Movers
Community Support
At AMJ Campbell Kenora, we take pride in our community and are dedicated to supporting local partners like the Canadian Mental Health Association, the Kenora Harbour Fest, the Kenora Association for Community Living, and the Community Mental Health Support Services wellness project.
National Partners & Sponsorships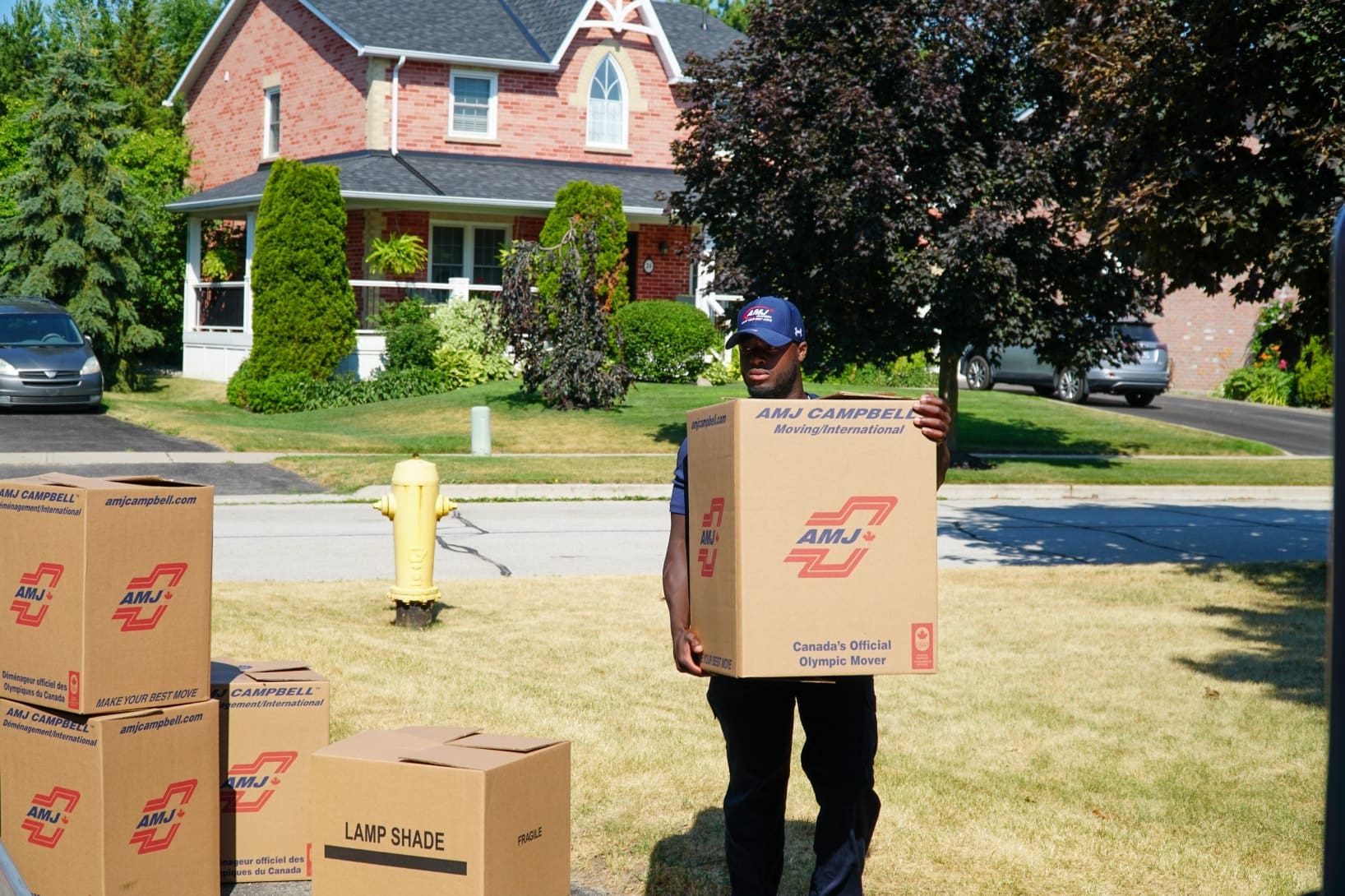 Darlene Fontaine
General Manager
"Our team is committed to providing service of the highest quality."
Darlene Fontaine
General Manager
Contact Darlene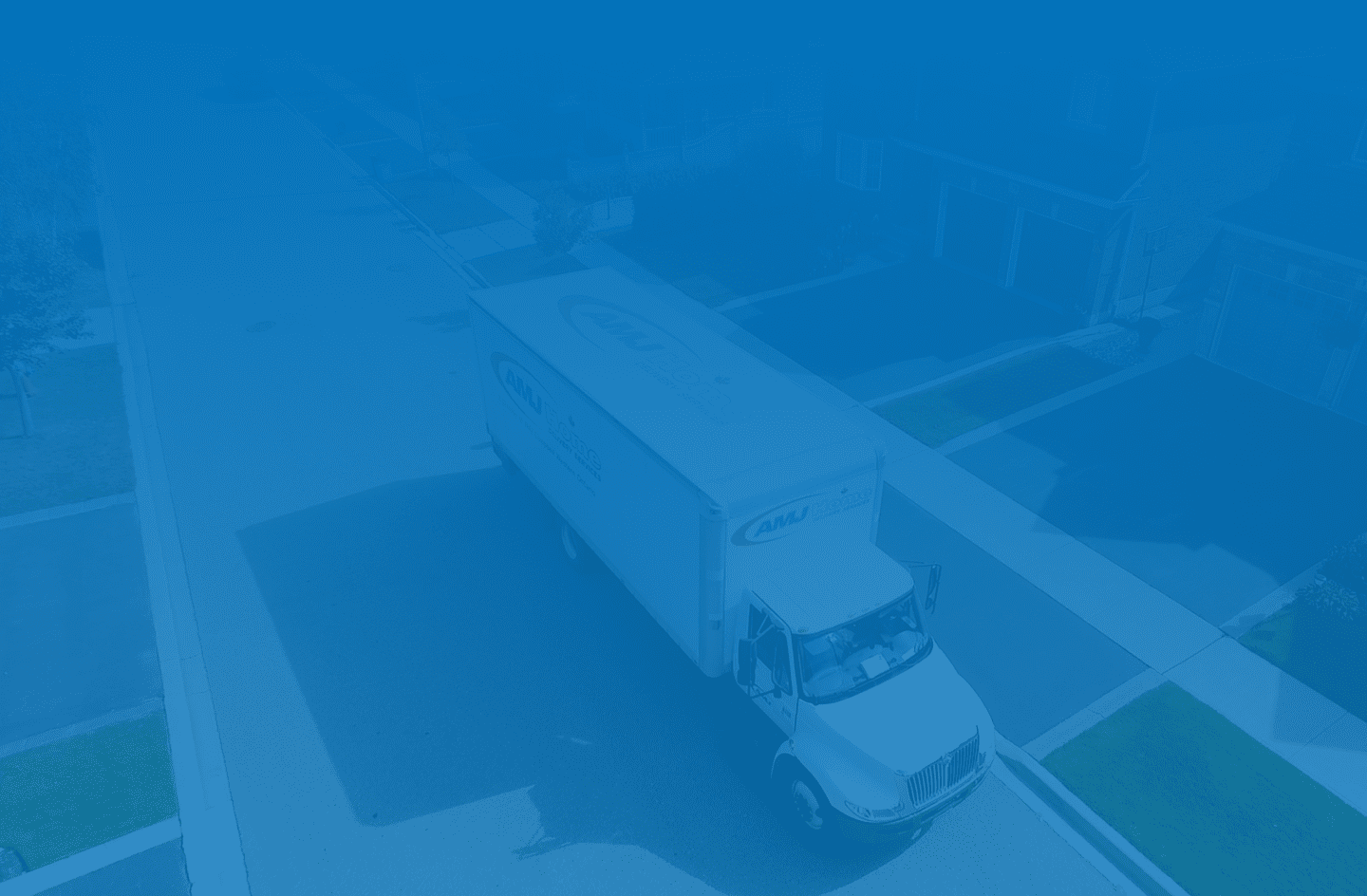 Darlene Fontaine
General Manager
Contact Darlene
It's no surprise AMJ is one of the best moving companies in Kenora.
We're here to support you through Covid-19
AMJ Campbell has full measures in place so you can move as safely as possible during Covid-19, under recommendation from Health Canada. We're in this together.
Reach

out
Latest Reviews
Jo Jo Holiday
"I want to send thanks and gratitude to the gentlemen that are moving my mother this hot long weekend. They are going above and beyond any job description you may have. I highly recommend this company and the guys doin the heavy lifting and so much more. Thank you
Loretta Thomas
"Thank you so much for doing such a FANTASTIC job of moving my items. You were professional, timely, energetic and above all, you treated my cargo like it was your own! Given this is my ninth move John, without hesitation, I would highly recommend you and your Team to my colleagues and friends"
Maria Bagdonas
"I have used AMJ Campbell twice now for both an office and a household move and I cannot say enough about the positive experience both times. They treated my possessions with care and as a result absolutely nothing was broken or damaged. They arrived when they said they would and their estimate was right on. I did book well in advance in order to secure the date that I wanted and would highly recommend this. You can't wait until the last minute if you want 5 star service! Thank you again!"
Your next career move could be with AMJ Kenora!
We're always looking for great people to work with. Check out our latest job opportunities with AMJ Campbell.
View positions
Tell us about your move.
1 888 AMJ MOVE (265-6683)
Take care of your budget.
Here's a free estimate!
Get a

Quote