Winnipeg Movers
Moving in Winnipeg? Call us.
Whatever the size of your move, AMJ's Winnipeg moving team has the moving experts, logistics and storage solutions to get you there, smoothly and on time.
Hours of Operation
Weekends: 8:00am – 5:00pm
Saturday: 8:00am – 5:00pm
Sunday: 8:00am – 5:00pm
Thursday: 8:00am – 12:00pm
Friday: Closed
Contact Info
36 Ryan Wirth Way, Manitoba, Canada
Home movers in Winnipeg
Moving Winnipeg for over two decades
More than 23 years experience in residential and commercial moves
Award-winning full-service, local and long-distance movers
A Platinum agent for Atlas Van Lines
Exclusive offers for CAA and Aeroplan Members
Fully committed to environmental sustainability
Strict safety protocols in place
All movers are background checked and bonded by a certified independent party
Winnipeg Movers
Winnipeg movers since 1998
Custom home and office moving
For more than two decades, the AMJ Winnipeg moving team has been helping people move their homes and businesses. That means you can count on our expert movers in Winnipeg to get where you need to go—on time and on budget. So, whether you're moving your home, moving your office, looking for storage solutions, or are making an international move, AMJ's Winnipeg moving experts can help.
There are many reasons that the AMJ Winnipeg team is so great at what we do. First, we're proud to say we're actively involved in our community and surrounding areas. Second, because we live here, we know the ins and outs of our neighbourhoods and businesses and we truly care about the people and families that are a part of these. That's why the AMJ Winnipeg team is dedicated to providing personalized services and expertise to all of our Winnipeg neighbours. And while we know we're lucky to be a part of Canada's largest coast-to-coast moving company, at heart, we're people helping
people make important changes in their lives, businesses and communities.
Here's a free estimate!
Winnipeg Movers
Winnipeg's top movers
Bringing you all-inclusive, stress-free moves since 1998
Home moving
We get that moving homes is a big life change that comes with lots of little moving parts. That's why the AMJ Edmonton team handles all the details to keep efficiency up and your worry level down. Our experts can oversee your entire local or international move and our logistics team can plan and track every step. We even have storage solutions in case your move-in and move-out dates don't match up. Our goal is to help you start your next chapter worry-free.
Office moving
Moving offices can be complicated. The experts at AMJ Campbell have the knowhow to plan affordable office relocations and to get you back up and running as quickly as possible. Want to start fresh? We also have the expertise to help you transform your office space with great design, adaptable furniture, pro installation and even furniture recycling. Just tell us about your needs and we'll help make your vision a reality.
Affinity Vaults
Use our specially engineered moving containers to easily move and store small shipments throughout Canada. Our affinity vaults offer many benefits: guaranteed moving and extended delivery dates, scheduling that works to your timetable and a way to safely store your belongings in one of our cross-country warehouses until you're ready for them.
Moving boxes
Why run around for cartons and moving supplies when we have it all in one place? From boxes to packing paper to bubble wrap, AMJ Campbell has what you need to protect your possessions and move them securely from Point A to Point B.
Special product and home deliveries
Need a little extra help delivering to your customers? AMJ Campbell can deliver it all: from appliances and electronics to fragile and unusual items– or anything in between. Our advanced home delivery program is designed to help companies like yours deliver to your customers, on time and on budget.
Storage and warehousing
When you need to store an entire truckload from your commercial move, ask about AMJ's secure, affordable storage spaces. Our large warehouses can accommodate businesses of all sizes, while our specialized team carefully manages and keeps your items secure.
Packing & protection Services
Take packing off your To Do list and leave the packing to AMJ Campbell. Our efficient, expert packers will treat your things like they are our own. Plus, when you use our packing services, it's all protected by AMJ.
US & international moves
Moving across borders can involve complicated paperwork. AMJ Campbell's overseas and cross-border moving teams are specially trained to manage every aspect of your international move – including corporate relocations. We'll even appoint a personal AMJ Campbell advisor to lead you every step of the way.
Specialized logistics
ave a complex move? AMJ's specialized logistics moving team makes it simple. Whether your move involves multiple locations or a multitude of different moving parts, we'll make it simple and seamless to get whatever you're moving, to wherever you need to it go.
Custom crating
Have a fragile piece of artwork to move? Something large and odd-shaped that you can't figure how to pack? Need to pack a lot of large moving parts like an entire trade show? We'll call in our trusted third-party suppliers who specialize in building custom crates for whatever it is you need to move.
Winnipeg Movers
Community Support
Koats for Kids – AMJ Winnipeg is a proud sponsor of Koats for Kids who supply children (and adults) with warm winter gear, a basic need for Winnipeg weather. Our crews are especially proud seeing their effort first hand when picking up items from various drop points around the city and handing it to the many volunteers.
Winnipeg Humane Society – AMJ Winnipeg staff are all pet lovers and see the great work the Winnipeg Humane Society does day in and day out. We are very proud to work with them with donations and fundraising activities.
National Partners & Sponsorships
Winnipeg Movers
Leadership
Scott Finlay
General Manager
"We strive to offer unparalleled service to our customers."
Scott Finlay
General Manager
Contact Scott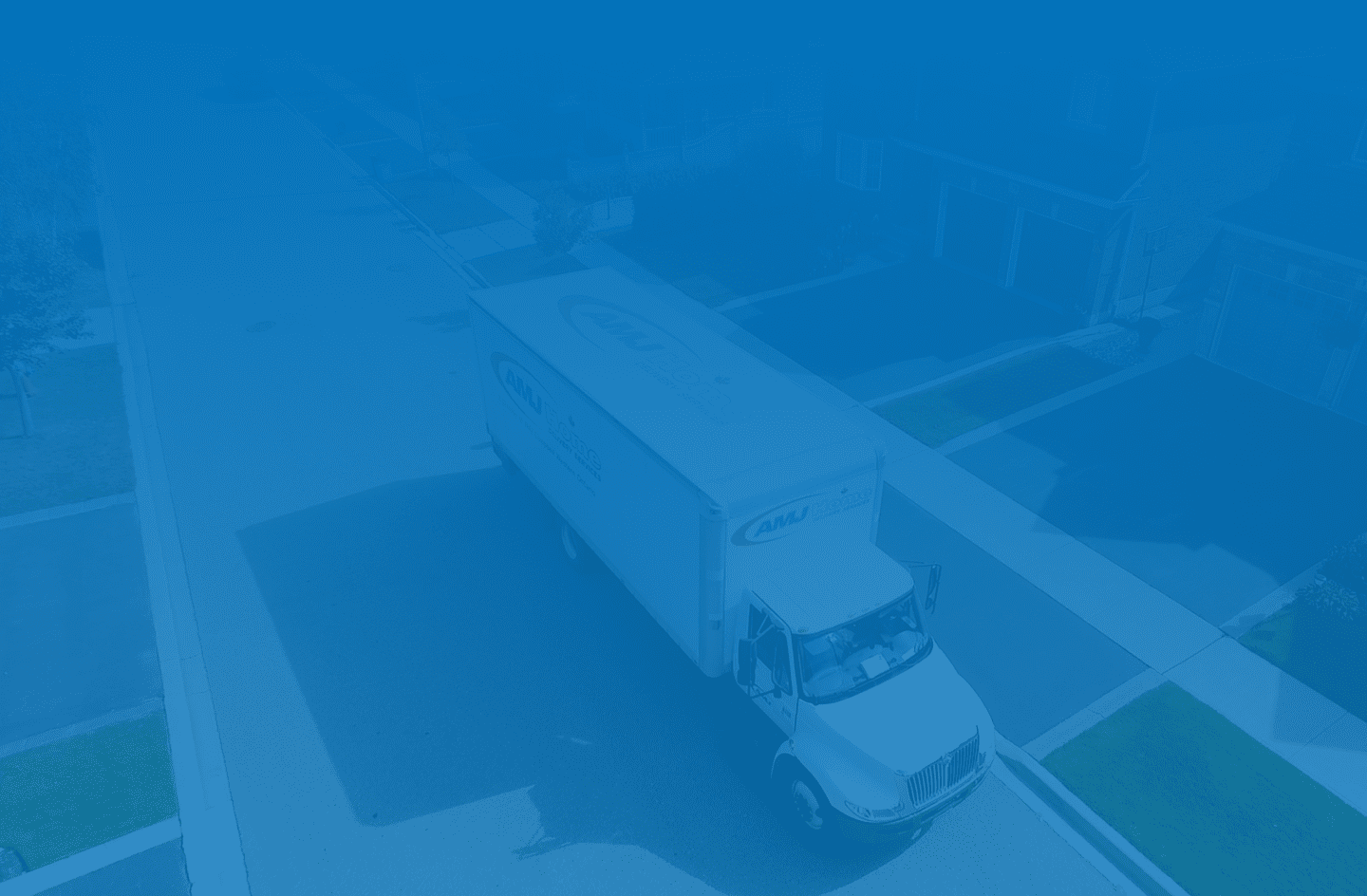 Scott Finlay
General Manager
Contact Scott
It's no surprise AMJ is among the best movers in Winnipeg.
We're here to support you through Covid-19
AMJ Campbell has full measures in place so you can move as safely as possible during Covid-19, under recommendation from Health Canada. We're in this together.
Reach

out
Latest Reviews
Leona Wood
"Everything arrived on time, actually a little early and all in good shape. I was in the know 100% of the time. The boys delivering were very professional also."
Regy Kuriakose
"Moved from Manitoba to Ontario recently. One of the best movers I have ever seen right from loading to unloading very professional staff who did a great job. Special thanks to Pam who coordinated the process so smoothly when I had an issue where the delivery had to be actually delayed. She took care of it and assured me of the best. I contacted many movers in Winnipeg but none of them returned my calls. It was only AMJ that showed professionalism. I have now referred my sister who is actually moving with them after hearing my successful move and the best thing about them is they charge you a reasonable price unlike the other movers. Thanking the entire team."
Sarah Gaines
"I moved my studio apartment from BC to Ontario and was very impressed with the packing and delivery of all my belongings. Everything was delivered in perfect condition and the driver was so friendly. He kept everything neat and tidy, and even rolled out a mat to not track dirt into my new home. Everyone was very responsive and informative all through the whole process, made the stressful move that much easier!"
Your next career move could be with AMJ Winnipeg!
We're always looking for great people to work with. Check out our latest job opportunities with AMJ Campbell.
View positions
Tell us about your move.
1 888 AMJ MOVE (265-6683)
Take care of your budget.
Here's a free estimate!
Get a Quote