Advice
The ultimate checklist: 60 essentials to get your home ready when you move.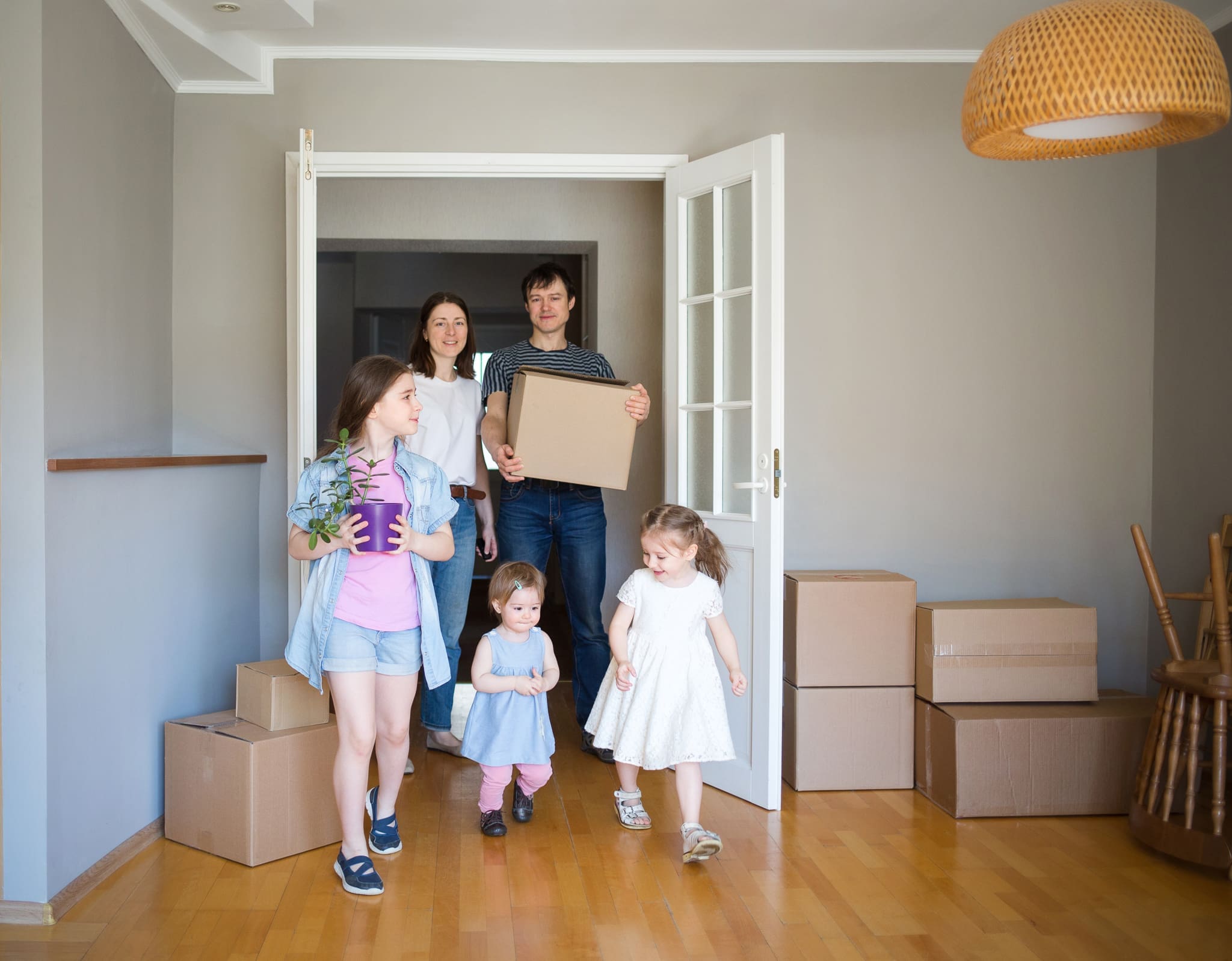 Whether you're moving into an apartment, condo, cottage or house, you'll want to be up and running quickly when you arrive. That means making sure you have the right essentials so you can start settling in as soon as your movers leave. The moving experts at AMJ Campbell put together this ultimate checklist of 60 essentials to bring when moving homes.
Getting your place clean.
Before you unpack, you'll want to clean. Even if the previous occupants left your home move-in ready, you'll want to reclean the kitchen and bathroom. Items you'll need to clean your place include:
Broom
Mop
Paper towels
Soft cloths or sponges
Antibacterial wipes
Glass and mirror cleaner
Vacuum
All-purpose cleaner for tub, shower, tiles, floors
Garbage bags
Making over your home into your own.
Is your new décor not your vibe? Make it over into your own. DIY doesn't have to be expensive; all it takes is a few essential supplies:
Paintbrushes and rollers
Painter's tape
Ladder
Paint tray
Primer and paint
Plastic tarps to protect the floor
Stain to retouch wood
Drawer and cupboard liners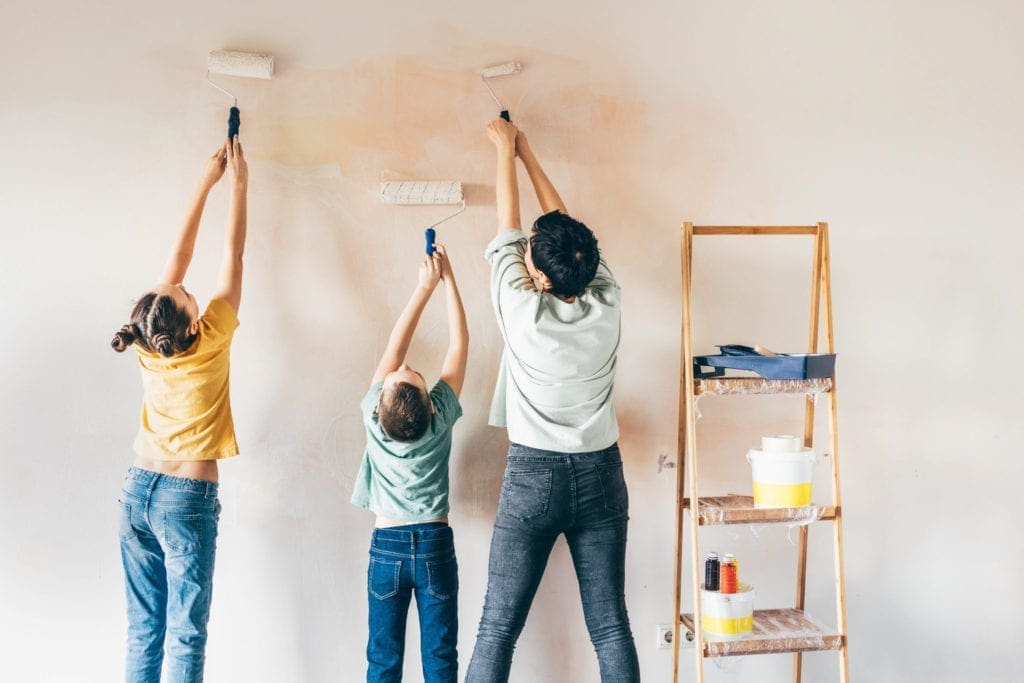 Arming yourself for future home repairs.
Why call a handyman for simple repairs? First, stock up on staples when on sale. Second, have basic tools available. Third, put some effort in and you'll be glad you did. 
Getting your kitchen chef-ready.
Whether you're a budding cook or a well-seasoned one, you'll want to outfit your kitchen with the essentials. To do this, have at least the following on hand:
Hammer
Nails and screws of various sizes
Screwdriver with detachable heads
Pliers
Wrench
Tape measure
Level
Picture wire
Light bulbs
Toilet plunger
Snakes to unclog drains
Flashlight
Fire Extinguisher
Smoke and CO2 detectors
Different size batteries
Saucepans and pots
Dishes and cutlery
Colander
Glasses & cups
Measuring cup and spoons
Dish towels, cloths and sponges
Toaster, kettle, coffeemaker, hand blender
Let there be linens.
If you're moving from another home, be sure to pack these items. Alternatively, if you're starting from scratch, purchase these: 
Pillows
Duvet or comforter
Sheet sets
Towels and bathmat
Blankets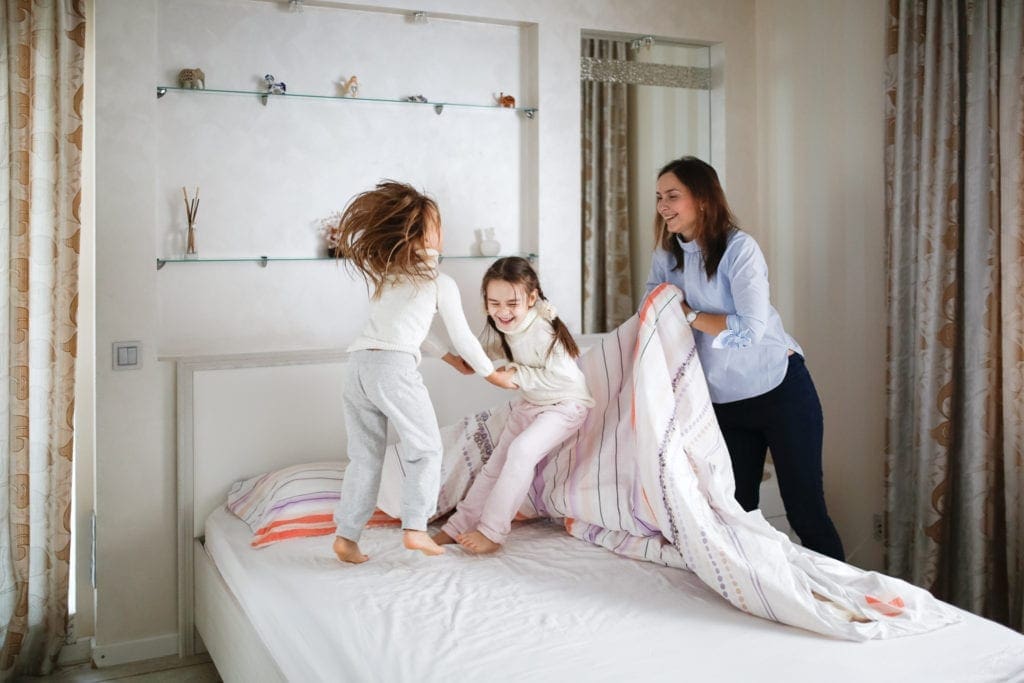 Essentials for your WC or loo (aka the bathroom). 
This is a great opportunity to start fresh. Definitely visit your local dollar store for the following:
Shower curtain, rings and rod (unless you have a shower door)
Shower caddy
Garbage can
Shampoo, conditioner, soap, toothpaste and other toiletries
Toothbrushes and holders
Hand soap
Toilet paper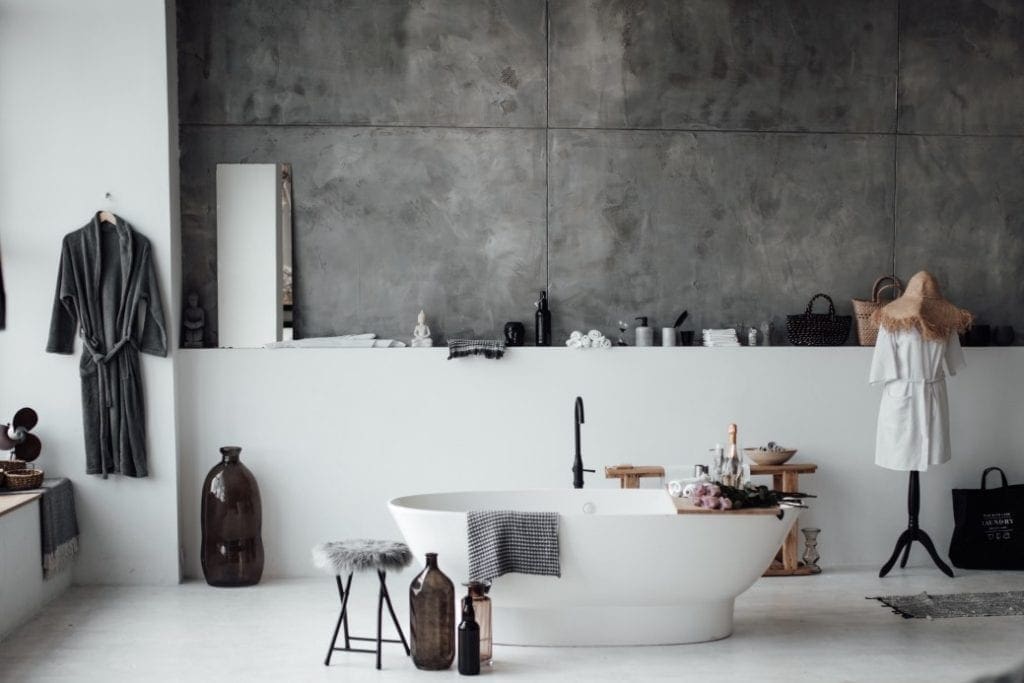 Storing it in style.
Hangers
Cool baskets 
Shoe racks
Hooks
Storage bins and boxes
Filing cabinet (if you work from home)
Shelves (make a great display!)
Moving with kids or pets? Think about what things you need daily to create your list. Also, don't forget to arrange to have your utilities (water, phone, electricity, cable) turned on, fill out your address forward card from the post office and have your internet connection ready to go. Have a question about your move? Ask the moving experts at AMJ Campbell!
Here are some additional articles with useful tips for settling into your new home.