General
Furnishing Your Place: A Checklist on What to Buy for Your New Home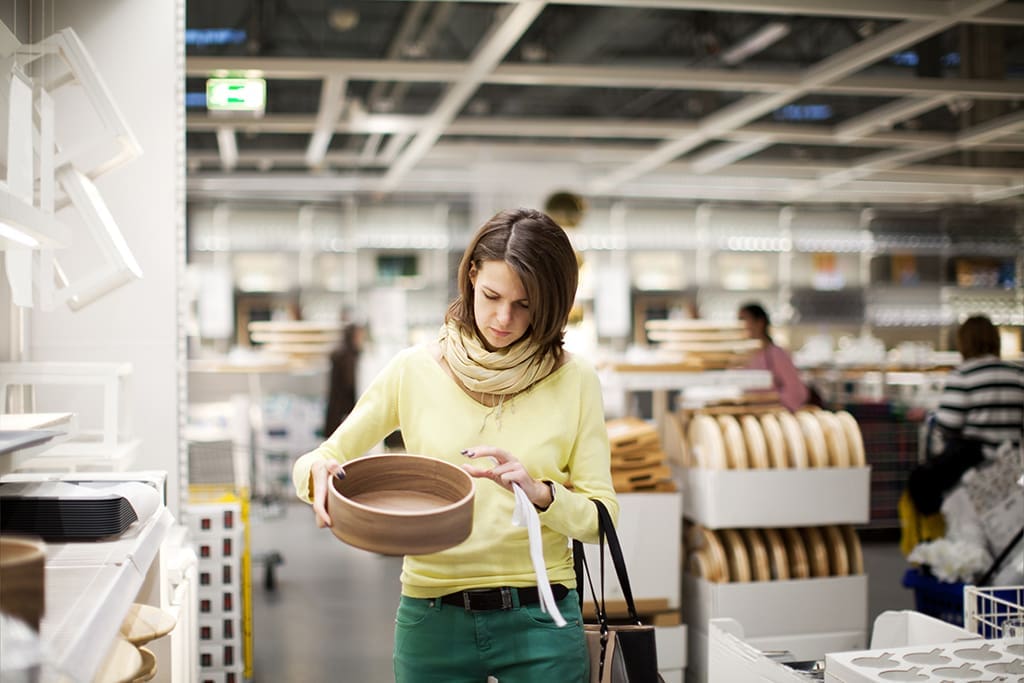 The reasons for moving into a new house are endless. Perhaps you have taken the leap and moved out of your parents' place, are upgrading from an apartment, or are looking for more rooms for your growing family to fill. Whatever you are looking for from your space, one thing is certain. You will need to furnish your new home.
Bringing a life-time of stuff with you? Completely starting from scratch? Or, maybe moving into your new house has provided you with the perfect excuse to re-decorate? In any case, while you're busy packing your Grandma's china or your board game collection, we were busy creating this move in checklist so that you can stay organized while packing the necessities.
Cleaning Supplies
Does your new home have granite tiling instead of carpet? Or stairs where before you were on one level? Maybe your space has expanded, and you will need to upgrade your cleaning products. To be sure you have what you need to freshen up your new home, make sure you bring or buy:
Broom
Mop (What size of mop will you need? An apartment's needs vary greatly from a family home.)
Vacuum (You can buy vacuums tailored to your new place's needs. Consider if hardwood, tile or carpets are a priority.)
Paper towel
Sponges
Toilet cleaner
Multipurpose cleaner (You may find you have more surfaces to clean in your new place. Be prepared by having a cleaning product you can use in your kitchen, bathroom and even on your floors.)
Glass cleaner
Home Makeover Supplies
If your new house is going to require a makeover, starting with a new coat of paint echoing your unique style, make sure your DIY list includes:
Paint rollers and brushes
Tape
Floor protectors
Primer and paint
A ladder for those tough-to-reach places
A history of your house's current décor or its floor plan (Older homes sometimes have the original hardwood flooring hiding under carpets, or maybe an outdated brick wall could be spruced up with a coat of paint.)
Home Renovation Supplies
Over time, the renovations in your new home may be large or small. At the bare minimum you will want to be prepared for any "we better fix that" moving moments. If you don't have a basic toolkit, here are the starter essentials:
Hammer
Screwdrivers
Nails and screws
Pliers
Wrenches
Utility knives
Level
Tape measurer (Pro Tip: A beginner's toolkit is a great ask for a housewarming present!)
Décor Must-Haves
Make your space truly yours with the décor. You might be transferring your previous decorative items from your old house, but maybe you need a full set of home furnishings, are looking to revamp your style or have bigger rooms to fill. To be sure you make your house a home, think about:
Accent pillows
Throw blankets
Sofa, love seats and arm chairs (Comfort is key, after all!)
Paintings, family photos, artwork
Coffee tables
Ottomans
Lamps (Will you need reading lamps? Table lamps? What ways can you get creative with your light fixtures?)
Bookshelves
V tables
Kitchen Necessities
Does your new house have a kitchen that you can't wait to take for a test-drive? You might be a culinary aficionado and have all the kitchen essentials and more. Or maybe you are just starting out and cooking isn't really your thing, but you are willing to learn. To be sure you have your kitchen necessities covered, start with:
Medium saucepan
Large saucepans
Dishware set
Eating utensils
Kitchen utensils and gadgets
Cups and mugs (Possibly, you may also want to have wine glasses or tumblers.)
Dish soap and sponges/brush
Drying rack
Tea towels, cloths, sponges (Tea towels are a great way to spruce up your kitchen with a pop of colour!)
Small appliances: toaster, kettle, coffee machine, grinder
Linens
Believe us, you'll want a goodnight's sleep once you've finished moving into your new home. But before you are bedtime ready, you may need to consider what your new space needs. Has as your bed-size increased? Or do you have a guest room and children's rooms that need furnishing? Before turning in for the night, ensure you have:
Pillows and cases
Bedsheets (Read the fine print on your linen's packaging. Do you have a top-sheet? Fitted sheets? The correct sizes?)
Duvets and covers (Pro tip: With today's pillow-top mattresses, having a duvet the same size of your bed may be a bit small. If you want to sleep in comfort, op for a duvet one size bigger than your mattress.)
Blankets

Bathroom Supplies and Toiletries
Maybe you are transitioning from an apartment to a house and have more bathrooms to outfit, perhaps you want your new bathroom to start off with a clean slate or had to leave certain items at your old place. Outfit this room/s with:
Shower curtain, rings, rod (Make an inventory of what you need beforehand. For instance, does you master bathroom have a glass sliding door?)
Toilet Brush
Plunger
Shower caddy
Waste Bin
Towels (Body, hand and face towels may be required for each bathroom in your new house.)
Shampoo/Conditioner
Soap/Bodywash
Toothbrushes and holders
Makeup and brush storage
Assorted other toiletries (For instance: razors, lotion, perfume/cologne.)
Toilette paper
Hand soap
Storage Solutions
Moving raises a unique opportunity to go through everything you own, purge the things you don't use, and organize everything in your new house. Make sure you have the storage solutions you'll need in the new space. For instance, are you downsizing and in need of ultra-organization? Or perhaps you have bonus storage rooms or walk-in closets. Either way, think about your space vs. your things when including:
Shoe racks
Hangers
Shelving units for your basement or garage
Storage bins and boxes (Pro tip: Some storage areas can be disguised as ottomans or coffee tables.)
Under-bed storage
Baskets (An esthetically pleasing alternative to bins, depending on your style).
Office supplies and filing systems
Kids & Pet Proofing Supplies
We all know that kids and pets are constantly seeking adventures. You'll want to rest easy knowing your little ones are safe as they explore your new home, and that your fur-babies are fed-and-watered (especially if they are coming into a new type of space). Pack these essentials:
Kids:
Baby gate(s) (If your new home has expanded, how many baby gates will you need now?)
Plug covers
Cabinet safety locks
Cable protectors
Assorted toys and games
You're little one's favourite blanket
Pets:
Food and water bowls
Chew toys, balls, catnip
Pet beds
Leashes
Pet food and treats
Kennels/pet carriers
Pet bins for storage
Fire Safety
Are the fire safety measures in your new house up-to-par? Make sure you have the following for each floor:
Smoke & carbon monoxide detectors
Fire extinguishers
Bonus Tip: Transfer Utilities and Connect T.V. & Internet
While utilities, T.V. and Internet don't necessarily fall in the category of things you need to buy, they are typically high on the priority list of things to get set-up for your new home. Make sure you're not caught without electricity or wi-fi by arranging for utilities, T.V. and Internet to be set-up ahead of time. Make enjoyable as possible Check out our Your 6-Week Planner: Preparing for Moving Day post for further organizational insight.
We hope our furnishing your new home checklist helps you tick off some of those moving day to-do's. For more tips and tricks, or to learn how AMJ Campbell can help make moving seamless and stress-free, visit a location near you.