General
Your 6-Week Planner: Preparing for Moving Day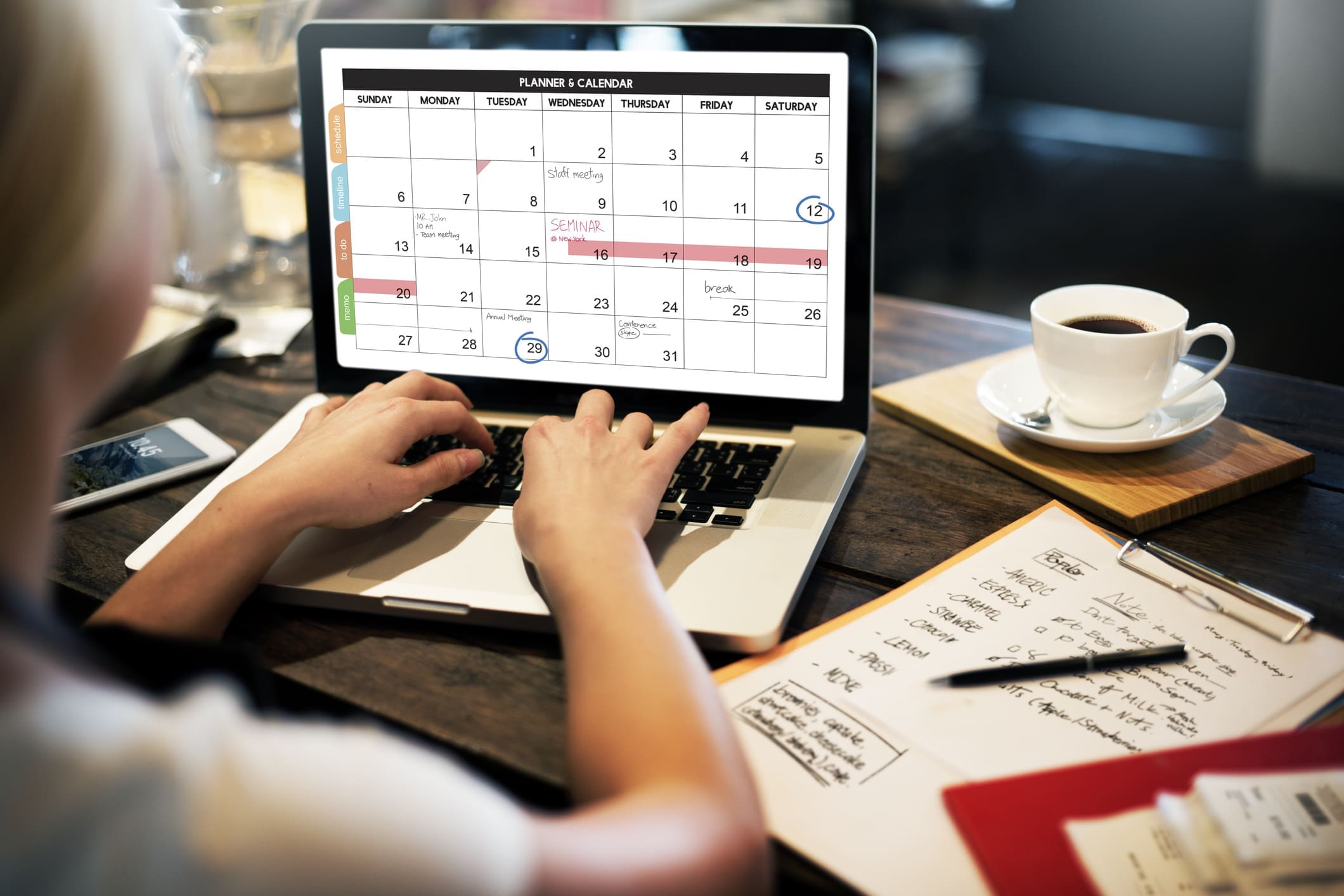 Counting down the days to moving day? Lack of preparation is one of the main reasons a move can be a stressful occasion. Do yourself a favour by breaking down your to-do list into manageable steps with the help of AMJ's 6-week moving planner.
6 weeks outs
Begin your moving efforts at least six weeks out. As soon as you know where and when you're moving, decide on which moving company you will use. This is also the time to start purging and donating goods and clothing that you don't need. Selling your unwanted belongings online can help decrease the amount you'll need to move while making some extra cash if you have the time to do so. The best place to start is to begin by sorting your closets, drawers, cabinets, or any areas that may have become a collection area for clothes or belongings. Analyze what items are absolutely necessary and what items you can part with before the move.
A pro tip to minimizing what you move is to donate clothing you haven't worn for more than a year.
5 weeks out
Create lists and delegate. Sit down with everyone in the household to determine jobs that can be tackled. Assign tasks like purchasing or collecting boxes, booking the movers, and donating old unwanted clothing and household items. Don't forget to check in on how tasks are coming along to make sure nothing falls through the cracks.
4 weeks out
Now is the time to rally the troops. This is your deadline for lining up and confirming who will be helping you the day of the move. If you've hired professional movers, you still may need helpers to help tie up loose ends. Solo homeowner shouldn't hesitate to ask friends and family to spare some extra time to help pack, clean, or even lift boxes on the big day. Just remember to return the favour one day!
At this point, packing should be well underway! Set aside a space in your home to pile up sealed and marked boxes. You'd be surprised how packing a few boxes a day can help ease the burden.
3 weeks out
Make your travel arrangements now. Know that people, pets, and houseplants can't be transported on the moving truck, so plan to handle relocating those on your own. Map out your travel route to avoid getting lost when time is of the essence. You may need to call your local parking authority to find out if parking permits are required for a moving truck to be on the road in your new neighbourhood. If you are moving across the country or overseas, consider looking at our Helpful Tools section on our website for more information about transportation.
And for your pets, schedule an appointment with your vet to ensure immunizations are up to date. A check up with your local doctor is also a good idea to ensure you have enough medications to get you through this busy moving period.
2 weeks out
Start thinking about what items you'll need right away when you reach your new home. Whether you're moving across town or across the country, you'll want to pack certain essentials for your first day and night at the new home, such as a few clothing changes, sleepwear, personal toiletries, toilet paper, soap, towels, and a shower curtain. And don't forget cherished teddies or kitchen plants that will make the first night in your new home more cozy.
1 week out
Time to tie up any loose ends. As you get closer to finishing packing, you'll come across any borrowed items that need returning, such as casserole dishes, tools, books, or DVDs.
Take a minute to write a list of any out-of-sight-out-of-mind storage areas that may need your attention. This can include safe deposit boxes, dry cleaning, and library books.
3 days out
Make sure to carry your important stuff with you. This includes important documents such as passports, deed paperwork, keys, and medications. A tip would be to set aside a duffel bag, Tupperware bin, or cloth shopping bag that can zip closed to hold all of these pertinent items. Leaving them on the passenger seat of your car during moving day will ensure they won't be left behind and can be locked for safe keeping.
Moving day
After a good night's rest, dress in old but comfortable clothing that allows you to move freely and work up a sweat. Fuel up with a breakfast high in protein to keep your energy levels up.
When movers arrive, communicate any special instructions as needed. Before you leave your old home, do a final walk through and check for items you may have left in closets, cabinets, or drawers. Record all utility meter readings, snapping a photo of each one to confirm with a timestamped image.
Once the last box is unloaded in your new home, take a breather and enjoy your new home!
If you're seeking more tips on how to make moving simpler, make sure to check out our 5 Moving Tips That Will Make Your Life Easier blog. For more helpful homeowner and moving information, read our AMJ Campbell blog.