Toronto East Movers
Leading movers in Toronto East
Live between Markham East and Clarington and are looking for help with your local or international move? From home moves to business relocations, the Toronto East AMJ moving team can help. Our moving experts, logistics team and storage solutions work together to ensure you move smoothly…. and on time.
Hours of Operation
Weekends: 8:00am – 5:00pm
Saturday: 8:00am – 5:00pm
Sunday: 8:00am – 5:00pm
Thursday: 8:00am – 12:00pm
Friday: Closed
Contact Info
176 Hillmount Road Markham, Ontario L6C 1Z9
Moving Toronto East homes and businesses
Call AMJ Toronto East experts first
Toronto East movers for local and long distance residential and commercial moves
Exclusive offers for CAA and Aeroplan Members, discounts with MoveSnap
A+ rating with the Better Business Bureau
Perennial Service Award Winner
Logistics and storage solutions to handle complex moves
Top-rated packing/unpacking, crating/uncrating services
Completely committed to environmental sustainability
Full safety protocols in place
All crews are background checked and bonded by a certified independent party
Toronto East
Moving Toronto East since 1988
Toronto East Movers for Markham East to Clarington
For over 3 decades, the AMJ Toronto East moving team has been helping people in the community relocate both locally and internally. Our branch has even been recognized by the Better Business Bureau with an A+ rating. That means when you call AMJ Toronto East movers, you can trust you'll receive the excellent service you need to help you move – whether it's around the corner or across the globe.
Whether you're moving homes or businesses, we'll take care of all the details, from start to finish. That means from planning to packing, logistics and unpacking, you can leave it to us. What makes us special is that while we're one of Canada's top full-service moving companies, we're also local. Our team lives where you do, so they know the neighbourhoods and the businesses in the area, and they care about the people behind them.
In fact, as Toronto East movers, we think of our job as neighbours helping out other neighbours. We just happen to be backed by the support of Canada's largest moving company, which makes planning your move easier than going with a smaller local mover. So, why not plan your next move with us? As your neighbours, we'll help you move to wherever you need to go.
Here's a free estimate!
Toronto East
Custom moving in Toronto East
Bringing you all-inclusive, stress-free moves since 1988
Home moving
Moving homes comes with a lot of little details and many moving parts. That's why AMJ Toronto East movers use a proven process to maximize efficiency and minimize your worry levels. Our planning and logistics experts will oversee your entire local or international move by organizing and tracking it at every step. We even have solutions for every kind of speed bump – like storage solutions in case your move-in and move-out dates don't align. So, talk to the Toronto East moving experts and let us help make your move smooth and stress-free.
Office moving
Over the years, we've made planning office moves our business. Our experts are well versed in planning office relocations that maximize efficiency and minimize downtime. Plus, should you want to use your move as an opportunity to re-design your workspace, we can help there too. Your Toronto East movers have the expertise to transform your office space to meet your needs cost-effectively and quickly, so you can get back to work. Talk to us about your vision and we'll help make it work.
Custom crating
When you need more than your usual packing box, tap into AMJ's trusted supplier connections and have your crate custom made. From fragile items to oversized ones and anything in between, we'll get the crate built for it.
Moving boxes
AMJ's Toronto East moving team makes getting packing supplies easy. Whether it's boxes or packing paper or bubble wrap that you need, we have what you need to help keep your things safe during your move.
Affinity Vaults
Our specially engineered moving containers help easily move and store small shipments throughout Canada. Use our affinity vaults and enjoy the benefits they offer: guaranteed moving and extended delivery dates, scheduling that works to your timetable and safe storage of your belongings in one of our cross-country warehouses until you're ready for them.
Special product and home deliveries
Not all of AMJ's customers are people looking to move.  Many of our customers are businesses that need help delivering goods to their customers. AMJ's huge fleet can help deliver pretty much anything to your customers, expediently and economically.  Use our advanced home delivery program and join the hundreds of companies like yours that rely on AMJ.
Storage and warehousing
AMJ's Toronto East moving team offers secure, affordable storage spaces that are perfect for commercial moves that need to have items stored for either long or short periods of time. Our large warehouses can accommodate businesses of all sizes, while our bonded team carefully manages and keeps your items secure.
Packing & protection Services
Why not leave your packing to our packing experts? Your Toronto East movers deliver white glove service and treat your belongings as if they are our own. Plus, when you use our packing services, enjoy the security of knowing it's all protected by AMJ.
US & international moves
Moving internationally requires all kinds of paperwork. AMJ Campbell's overseas and cross-border experts are specially trained to help manage your documents, along with every other aspect of your international move. Whether it's a home or an office move, your AMJ Campbell advisor will keep you in the loop every step of the way.
Specialized logistics
As Toronto East's top movers, we're no strangers to complex and specialized moves. In fact, that's what our specialized logistics moving team lives for. So, whether you have a move involving multiple locations or a multitude of moving parts, our team can make it happen, so you start your next chapter stress-free.
Toronto East
Community Support
At AMJ Campbell Toronto East, we take pride in our community and are dedicated to supporting local initiatives. Our partners in sport also do great work to keep communities active and thriving. AMJ Campbell Toronto East is grateful for these relationships to help create positive change through sport: Special Olympics Ontario and the Paralympic movement in Canada.
National Partners & Sponsorships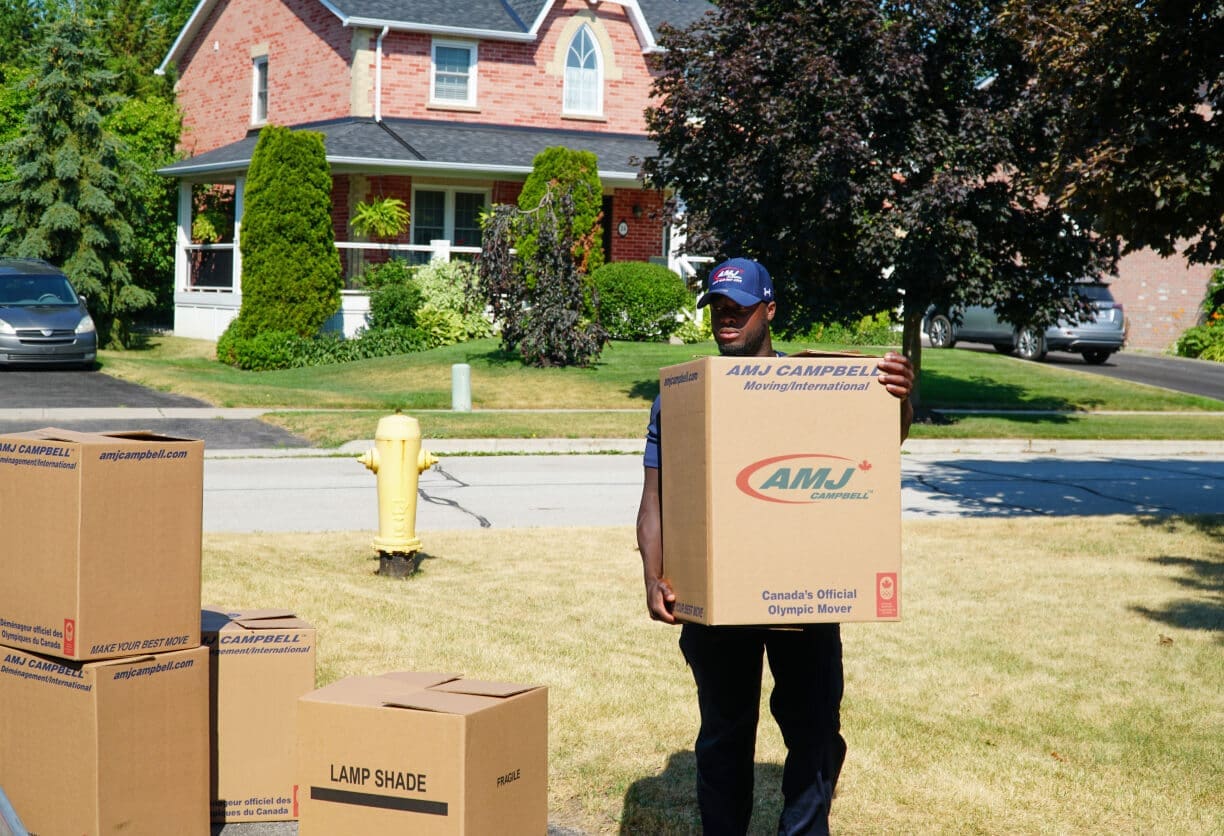 Jim Yaeck
Managing Partner
"Our team is committed to providing the best moving solution…for you."
Jim Yaeck
Managing Partner
Contact Jim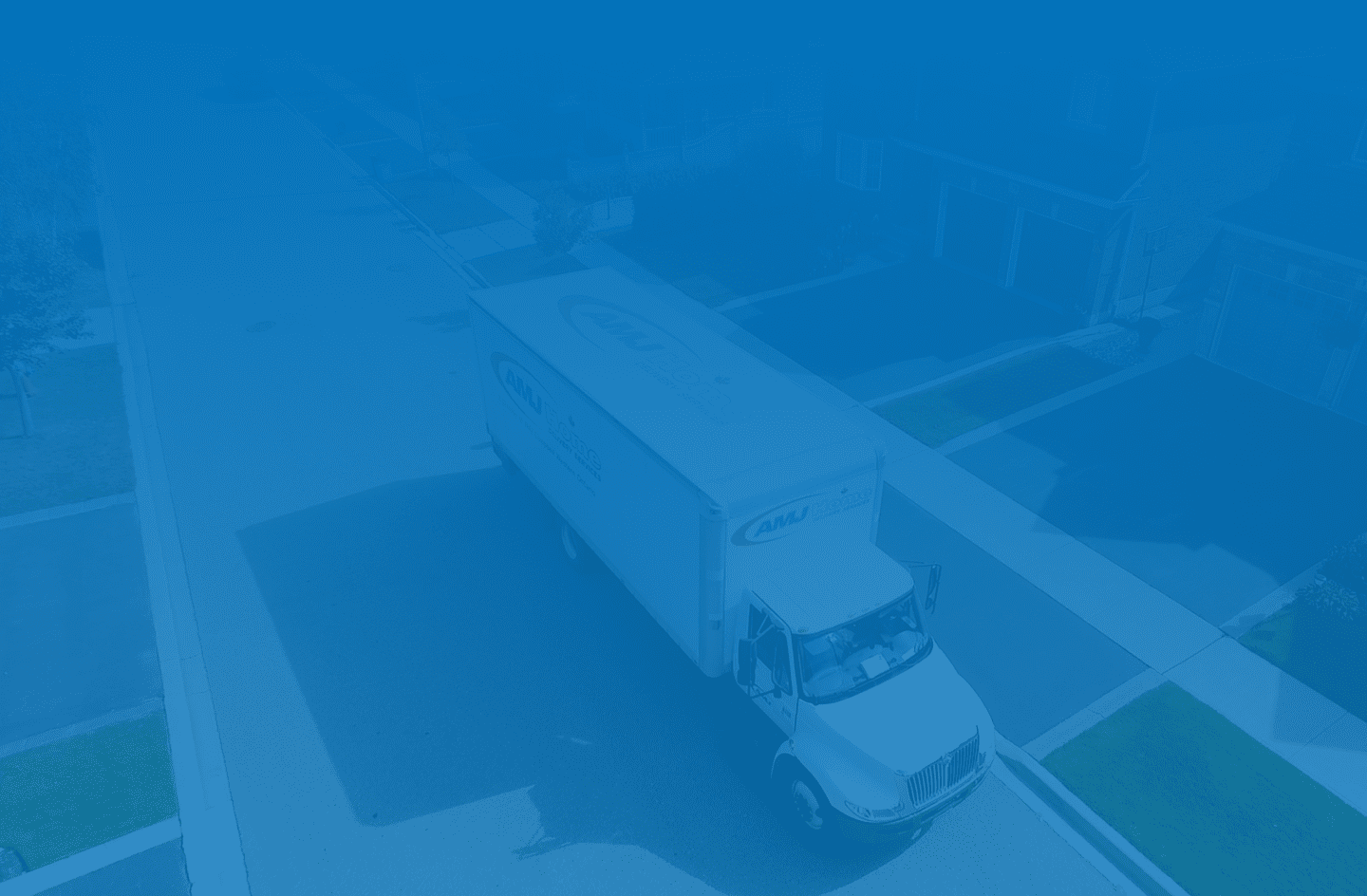 Jim Yaeck
Managing Partner
Contact Jim
It's no surprise AMJ is one of the best moving companies in the GTA.
We're here to support you through Covid-19
AMJ Campbell has full measures in place so you can move as safely as possible during Covid-19, under recommendation from Health Canada. We're in this together.
Reach

out
Latest Reviews
A Graham
"Outstanding service from first contact right through our move. The moving team was fast, friendly and professional! Everything arrived without so much as a scratch! Would highly recommend AMJ Campbell!"
Ashley Maguire
"The movers were very helpful, patient and flexible moving big items around for me at our new house. They were very kind with my kids and amazing at packing all of our things into the truck and then unloading and setting everything up for us at the new place. Lori was extremely helpful in answering any questions we had and we loved the move app that helped us stay on track with canceling and setting up services. We would highly recommend AMJ Campbell Movers😀"
Tony Lee
"Mike and the team were very professional and dedicated to making sure every item was properly handled and that I was fully satisfied with where everything was placed on delivery. They had a great attitude and made an otherwise stressful day entertaining."
Valerie Kerr
"The team showed up on time, wrapped everything to protect, were very professional and a pleasure to move with. Upbeat & happy personalities and really worked hard. Will be hiring again for my next move."
Your next career move could be with AMJ Toronto East!
We're always looking for great people to work with. Check out our latest job opportunities with AMJ Campbell.
View positions
Tell us about your move.
1 888 AMJ MOVE (265-6683)
Take care of your budget.
Here's a free estimate!
Get a

Quote