General
Home Insurance vs. Renters Insurance: A Breakdown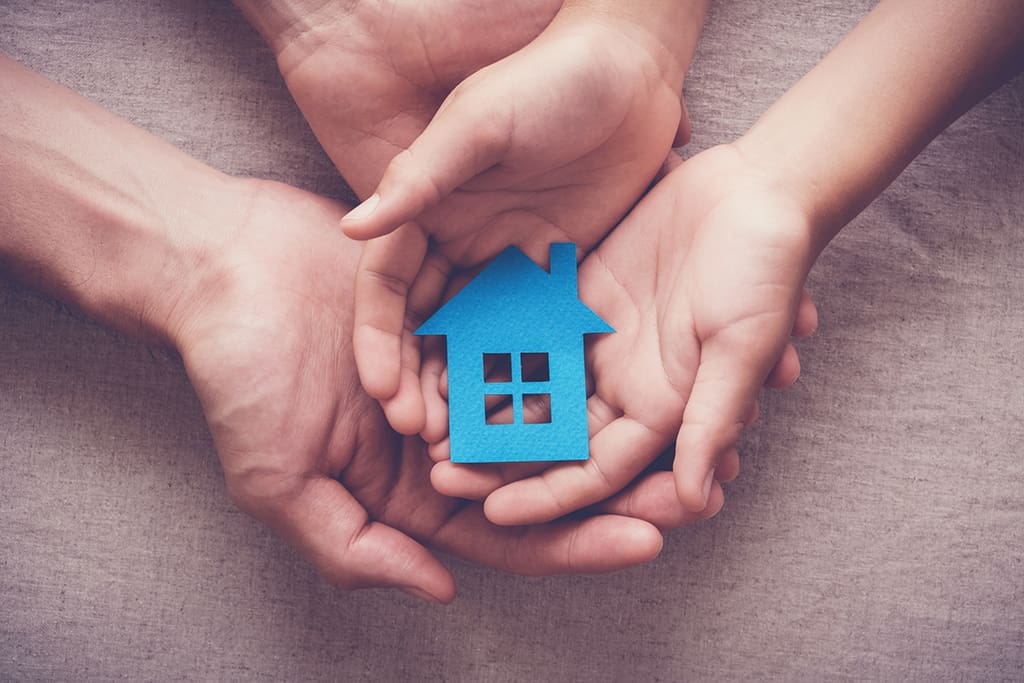 You've just moved into your new place and thought the hard part was over. Yet, settling into your home requires completing several additional tasks to moving, from getting your internet and utilities sorted to transferring phone lines and re-routing your mail. The list can seem never ending.
One task that requires particular consideration is getting home or renters' insurance, which is often mandatory for qualifying for a mortgage or signing a lease agreement. Figuring out what kind of insurance you need, understanding different types of coverage and establishing what policy is right for you can be a challenge—especially if you have moved out for the first time and have not previously needed your own insurance.
To make your life a bit easier, we have broken it down for you.
Types of Insurance
If you are not conducting a business out of your home, there are three main kinds of insurance.
Home Insurance: If you own your home, you are responsible for the well-being of both your home and its contents. Home insurance safe guards your possessions and property from theft, loss or damage, protects you from being liable for injuries that occur to visitors on your property, and may provide additional living costs expenses if you are forced to temporarily relocate.
Tenant/Renters Insurance: While your landlord will be responsible for insuring the building you live in, it is a good idea to have renter's insurance to cover the cost of replacing everything in your home if it's destroyed or stolen. You may also be covered for accidental damage you cause to the property, as well as being protected from personal liability claims and—with a certain limit—additional living expenses.
Condominium Insurance: While you may own your condo, this kind of coverage differs from home insurance because the condominium corporation is responsible for a master insurance policy that covers the outside structure of the building and common areas. Your insurance will protect the inside of your unit, your storage locker, and your possessions from damage or theft. In some cases, your policy may cover personal liability claims and additional living expenses.
Different Kinds of Coverage
Coverage is the maximum amount of money your insurance company will pay you if you make a claim. Home insurance sometimes requires a combination of two types of coverage.
Personal Property Coverage: This kind of coverage insures your household items, home and your car from loss or damage.
Liability Coverage: This coverage will protect you against legal liability in the event that a non-resident is injured while at your home or damages your property.
Insurance Policies
Most insurance companies offer a range of policies. What makes each policy different is the level of coverage you receive for risks and causes of damage. Subsequently, the higher amount of coverage you purchase the higher your premium will be.
Property insurance is typically calculated by looking at the factors in or around your home that may increase the likelihood you will make a claim. For instance, if you live in an area of high crime, are close or far to a fire hydrant or fire station or live in an older home are all factors that will influence your premium.
Before selecting an insurance policy, take the time to shop around to establish what works best for your needs. Consider where you live, the cost of replacing your home and the age of your home. For instance, do you think you will often need to make repairs to an old roof? Or, do you think you may be subject to break-ins?
There are four types of insurance policies in Canada:
Comprehensive: As implied by the name, this option offers you the most coverage. All risks to your home and its contents will be protected against, except any risks named in the policy as exclusions. Two types of risks that are not generally included in this home insurance policy are damage from freezing outside the home, fuel oil leaks and damage by birds, racoons or insects.
Standard: Also known as a Basic or Named Perils insurance, while offering less coverage than a comprehensive policy this option only covers risks that are named in the policy. For instance, a standard policy will not pay for damage caused by a flood, earthquake or routine wear and tear. Read through your policy thoroughly to understand what will or will not be covered.
Broad: Essentially, this insurance policy is a mix of a Comprehensive and Standard policy. It covers all risks to your home, except those named as exclusions, like a comprehensive policy. For instance, you may be covered for water damage or structural damage caused by falling objects to your home's structure.
However, this option only covers named risks to your home's contents, like a standard policy.
No-Frills: Offering the least amount of coverage, this policy is very basic. Typically, such a policy is offered as coverage for homes that don't meet the usual standards for insurance.
Bundle Insurance
Bundling your insurance is when you have multiple products insured under the same company. For instance, you could bundle your auto and home insurance. Generally, insurance companies try to encourage bundling by offering discounts to your premium. Insurance companies opt to offer benefits to bundling your insurance because it is beneficial to their business. Typically, if a customer has already been analyzed for one policy, it is more cost effective to conduct the vetting process with him or her for another policy—as opposed to on-boarding a new customer.
The incentives to bundle your insurance can be significant. The more you need to insure, the more you can save. So, bundling insurance is typically a good idea if you have lots of items to insure. For instance, if you are a homeowner with multiple vehicles.
To learn more about how to settle in to life in your new home, visit our blog about furnishing your new home or learn how to create a responsible financial plan for your mortgage.