Advice
5 easy ways to prepare your child for a move.
We all know that moving can be stressful. But did you know that moving to a new home ranks 7th on the list of most stressful life events? Adults aren't the only ones feeling this stress—children feel the impacts of moving too. If kids are old enough, they'll realize they're saying goodbye to the familiar and facing one huge scary unknown, and that can lead to emotional and behavioural problems. With a little planning, there are some easy ways to prepare your child for a move by actually changing some of that worry into excitement.
Think of 3 reasons to get excited about the move.
Talk about the move.
Give a neighbourhood tour.
Focus on friends.
Let your child help make their room their own.
1. List 3 reasons to get excited about the move.
Think of 3 age-appropriate reasons to help your child look forward to the move. Start by researching sports groups/activities that your child may be interested in. Then, think about neighbourhood features and the reasons that you bought your new home. Is there a bigger backyard or a park to play in? A good soccer team or dance class to join? Lots of kids on the street? These are all things to get excited about. So is the opportunity to decorate their room.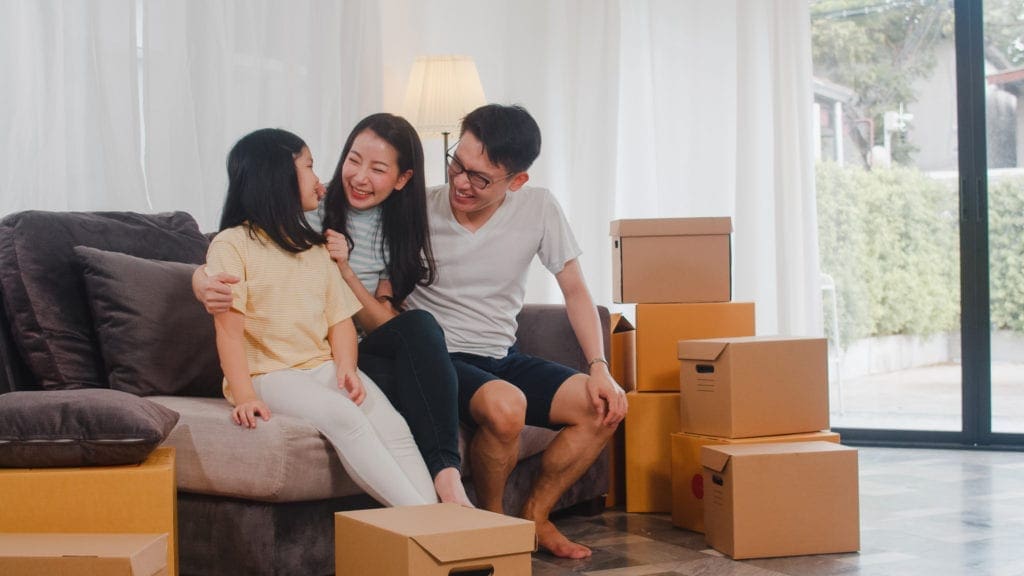 2. Talk about the move.
According to KidsHealth, the best way to prepare a child for moving is to talk about it. For younger children, use toys to act out the idea of packing up and moving homes, or read a story about moving. For grade-schoolers, talk about an adventure where they can meet new friends. Lastly, if you have a teen, position moving as their first exciting life change; it is great training for when they'll move away to university.
3. Give a neighbourhood tour.
If you're moving locally, drive through the new neighbourhood and show your child the street, the house, the new school. Walk through the neighbourhood parks, have a snack in a local restaurant. This way it'll feel familiar before you get there. If you're planning a move that's farther away, use Google Maps to explore the area online.
4. Focus on friends. move.
Ask the new school to link you with other parents to set up playdates in advance. Before you move, plan a few get-togethers with old friends too. Younger kids can play with old friends while you get moving-related errands done. Bring older kids back for prom, graduation and sleepovers. With today's technology, kids can stay in touch, so it's never really goodbye.
5. Let your child help make their room their own.
A great way to get your child excited about moving homes is with new things. Pick a new colour paint for their walls together. Plan how you will arrange their room and what new furniture you may need. Pack up your child's room last and unpack it first on moving day. Also, let your child help with the packing and unpacking; it will give them a sense of control in a situation that to them, feels wildly out of control.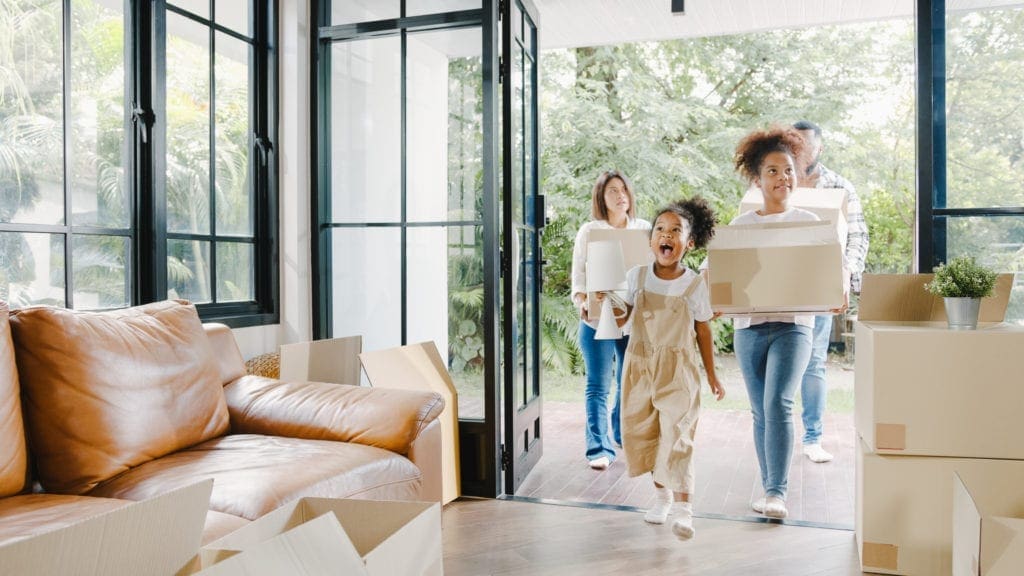 Throughout the pre- and post-move, watch your child to see how they're adjusting. Besides staying in touch with teachers, keep an open dialogue so kids feel free to discuss feelings. You can also share that you're nervous too, but excited for all the things that lie ahead. Lastly, let the experts at AMJ Campbell take care of your home move so you can focus on keeping your kids' excitement levels up, and stress levels down.
You may also find some of these articles useful.