Advice
What you should know about moving in the snow.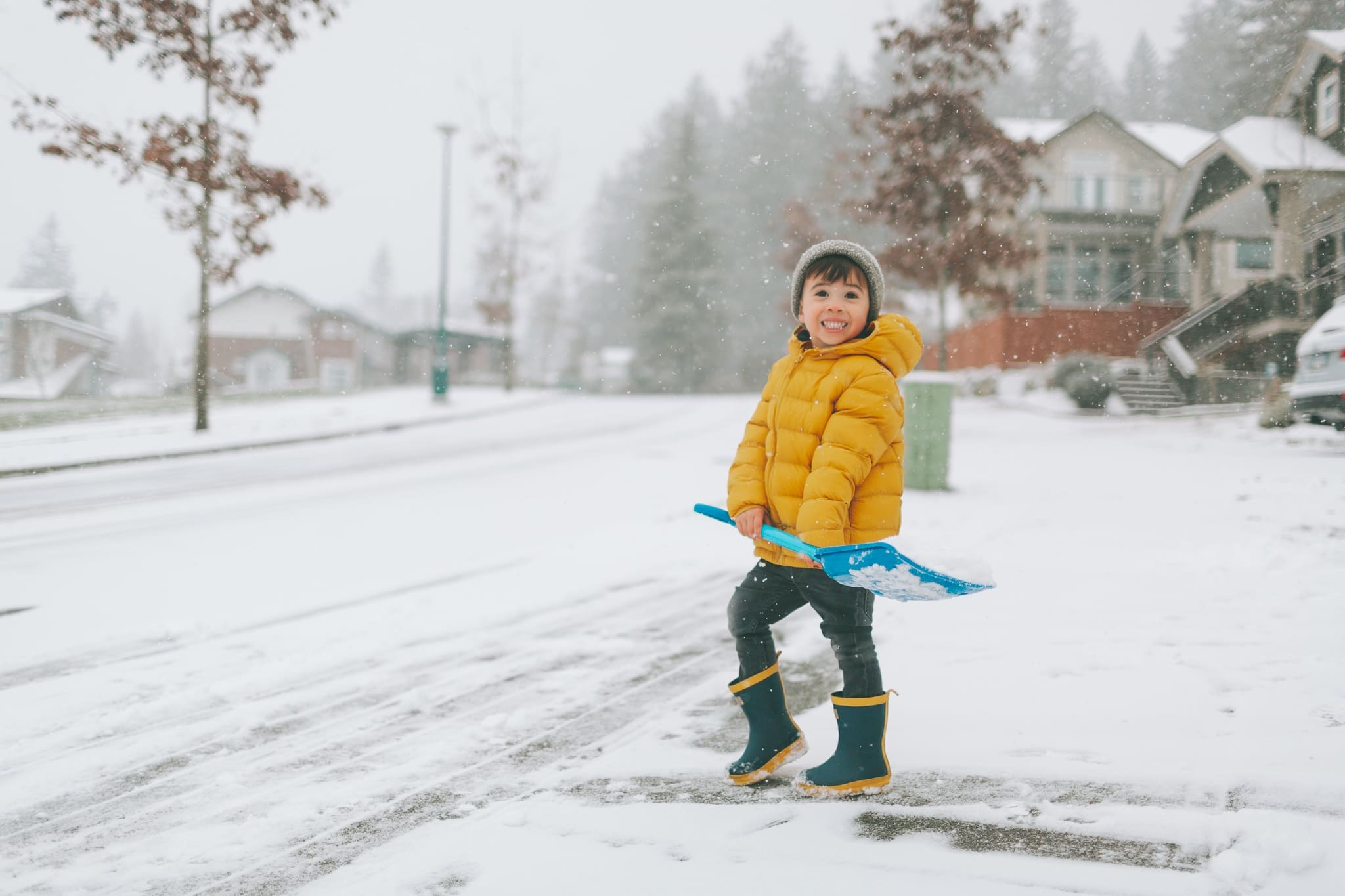 While walking in a winter wonderland may be magical, a home move in that same snow will be an entirely different experience. And if you live in the Great White North and are planning a move between December and February, chances are you'll be relocating while there's white stuff on the ground.
The good news is that a winter move will give you a wider range of moving dates to choose from, since many people shy away from moving at that time of year. Plus, if you live in a high rise, it'll be way easier to book an elevator. So, don't let Old Man winter deter you from planning your move during winter; just follow these tips for a smooth move in the snow.
Be flexible in moving dates
Nobody can control Mother Nature, but you can be prepared for her. When booking your move, schedule a backup day in case a blizzard is scheduled for your moving day.
AMJ Campbell knows how important closing dates are, and as a first course of action always tries to get you moved on your original moving date. If this becomes impossible due to weather, the company lets you re-schedule your moving day up to the day before.
Starting one week before your move, start monitoring the weather. If it looks like you're in store for a blizzard, it may be wise to re-book. Don't forget to rebook the delivery of your affinity vault too; arrange to have any items you have in temporary storage to be delivered on your new moving day.
Schedule your home move for the morning.
Since the days are shorter in the winter, take advantage of all the sunlight you can.
Temperatures dip once the sun falls, making it chillier and more uncomfortable; moving in the dark makes it harder to see where icy patches are.
Salt and shovel your front walk and stairs for movers.
You'll want to keep things moving as quickly (and safely) as possible, so make it easy for your home movers to get in and out at both destinations. Shovel or snow blow a wide path from where the moving van will be parked, all the way up to the door where they'll be loading and unloading. Be sure to salt or sand any stairs they'll be using too.
Protect your floors with plastic tarps.
Salt, sand and snow will get tracked in from outside and that can damage broadloom and hardwood. AMJ Campbell movers always take care to lay down floor runners for winter moves. If you want to have you own on hand, plastic carpet tarps can be purchased at your local hardware store. Also, place a floormat inside the front door for movers to wipe their feet on before entering your home.
Protect your furniture and artwork from the elements.
Moving blankets should be used to cover any antiques and wooden furniture during transport into and out of the moving van – especially during snowstorms. Bubble wrap should be used to protect any framed artwork to guard against damage and warping. Need packing supplies? Talk to us.
Keep your electronics warm.
Cold weather isn't good for fragile electronics like computers. Take things like laptops, tablets and phones with you in the car when you are ready to leave; don't leave them sitting out there while you organize your movers.
Also, give these a bit of time warm up to room temperature before turning powering them up.
Take care of utilities at both addresses.
A day or two before your move, make sure your utilities are turned on at your new address. You won't want to be sitting in a chilly house waiting for the moving van to arrive! Turn off your furnace at your current address on the morning of your move. The front door will be open most of the time and there's no sense heating up the outdoors and racking up your utility bill at your old address.
Have hot drinks on hand at both destinations.
Have hot chocolate, coffee or tea available for your family and for the movers. Everyone will appreciate something warm if it's especially cold outside. Nothing beats watching the snowfall silently outside, while you're warm and cozy inside!
Once you've arrived at your new home and unpacked a little, take a moment and admire your new surroundings. Doesn't it feel good to be home?