General
New Builds vs. Fixer Uppers: A Pros & Cons List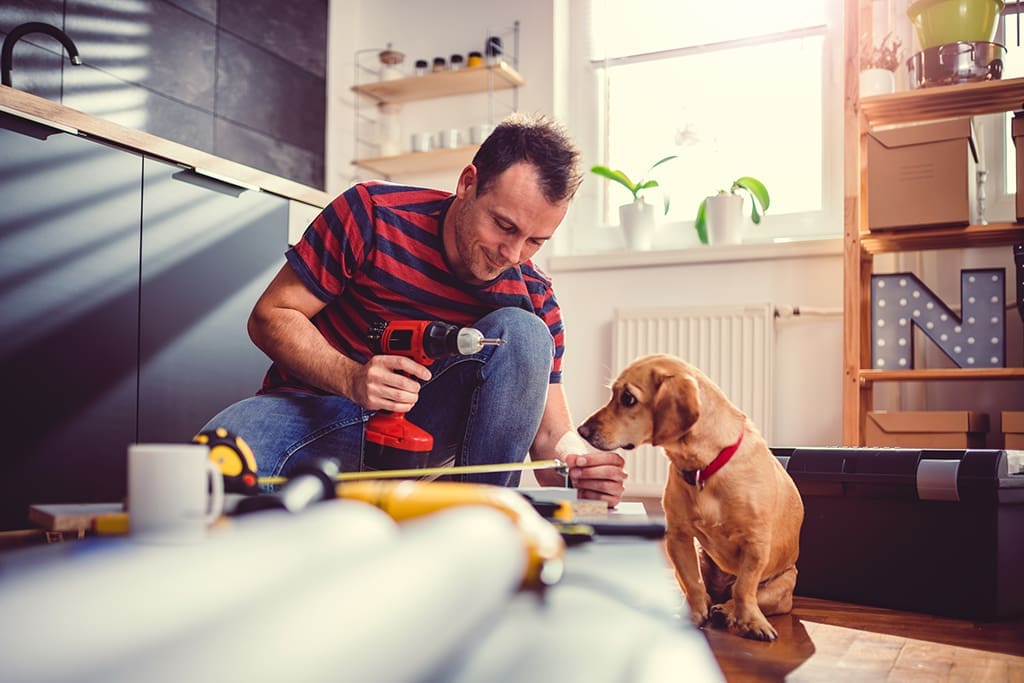 Life is constantly changing, and with that evolution often means your home is no longer suitable for your needs. Perhaps you have a growing family, an expanding home-business or are simply looking for something different. When needing a change is no longer a choice and moving is a necessity, one is often faced with a choice: To move to a new build, or tackle remodeling a fixer upper.
If you find yourself in this category, too help you decide, we have compiled a pros and cons list. Read on to inform your next step:
Remodeling an Old House
When considering if remodeling a fixer upper is right for you, think about the reasons you would want to embark on a potentially large-scale project. Deciding where to put down your roots in your next home is about more than the physical building. Other factors will impact whether tackling a remodel is worthwhile for your lifestyle. Such as:
Do you love historic communities?
Are the homes in the area increasing in value?
Is the house near ideal schools for your children?
What about proximity to other amenities, such as off-leash parks, restaurants or a gym – is this a priority for you?
Do you want to live in an up-and-coming community?
Do you have the time and budget to invest in a renovation, particularly after moving?
Do you have the funds or ability to stay in temporary accommodations while working on your home, if necessary?
After considering whether remodeling a fixer upper is feasible and desirable for your situation, weigh the benefits and potential financial and personal costs of gutting your next home.
Pros
Added value: When you eventually decide to move again, remodeling an older house has the potential to add value to your home. For instance, upgrades such as replacing old faucets, updating window treatments and investing in energy efficient appliances can boost the value of your house. Other modifications that can be beneficial to your home's value include remodeling the bathroom, renovating an unfinished basement and replacing old flooring.
Boost sale price: While you may choose to invest in building your dream home from the bones of a fixer upper, should you ever decide to sell your house the improvements you make could be reflected in its re-sale value.
Upgrade to your dream home: You chose to move to an older house as opposed to a new build for a reason, and your renovations will take that home to the next level. Perhaps having an incredible backyard meant missing-out on marble counters or hardwood flooring. With a renovation, you can take a house that already meets most of your needs and elevate it to dream home status.
Move to a neighbourhood you love: If your ideal community is close to a downtown or core, and filled with character with established trees and parks, then perhaps an older neighbourhood—and subsequently an older home—is right for you.
Cons
Unforeseen expenses: Remodeling an old house is both an emotional and financial investment, and unexpected costs can accrue. Especially if you are planning a large-scale renovation that affects the structure, plumbing or gas lines in your house can add to the expenses significantly.
Mental and emotional exertion: Living in a construction zone, especially after moving out of your previous house, can be trying for you and your family. A lack of routine can have effects on the stress-level and overall happiness of everyone living in your house. There are a lot of considerations when undertaking a remodeling project, from figuring out budgets to dealing with potential delays and adjusting schedules.
You may not get a financial return: While remodeling can often be cost effective—particularly if you bought your next home for a lower price because it requires a renovation—and may end up increasing the value of your home, there is always a chance the costs will not outweigh the benefits and the market is not always predictable. To mitigate this risk, ensure you stick to a budget and maintain realistic expectations during the remodel.
Dealing with inspections: Before undergoing a renovation, you should get a building and pest inspection to have an informed understanding of any structural factors that could negatively impact your renovation plans.
Blowing your budget: Sticking to your budget is no easy task. To avoid blowing your renovation funds, do your research and have an "emergency savings" so that if your remodeling goes awry, you won't be left in the red.
Moving to a New Build
Choosing to relocate to a move-in-ready home rather than renovate an old house may be a more viable option for your life stage. For instance, perhaps you are looking to find a home that has enough rooms for a growing family, includes a bigger kitchen for entertaining or has a large backyard. Perhaps a (potentially smaller) historic home requiring a renovation is not going to cut it. Ask yourself:
Do you enjoy living in a new community as opposed to an established neighbourhood?
How does living in a suburb align with your personal goals? Often newer homes are in newer communities.
Do you enjoy the neighbourhood?
Is your home nearby amenities you value, like a tennis court, parks or ideal schools?
Is your commute to work very far? Is that important to you?
Do you prefer the convenience of a new build over the character of an old home?
If you have decided to go through with moving to a new build, consider both the positive and negative aspects:
Pros
Move to a neighbourhood you prefer: Perhaps you have outgrown a bustling, downtown community and are looking for a quiet suburb. Or, maybe you changed jobs and your commute is too far for comfort. In any case, if you are not entirely enticed by some of the features attributed to older or established communities, that may be reason enough to move to a new house.
Avoid living in a construction zone: Having your home covered in drywall dust and tarps can be stressful. Moving to a new build ensures you avoid the mental and emotional strain of having your routine, and your home, disrupted.
Don't deal with new contracts and contractors: There are always hiccups when you remodel, and it may not necessarily be worthwhile to deal with the costs and ongoing communication required to work with contractors for your life at this stage.
Buy your perfect home: Moving to a new build could provide you the opportunity to find your perfect home without going through the hassle of a renovation. New homes are typically equipped with modern design elements such as open floor plans and walk-in closets. If these amenities appeal to you, then moving to a new build may be your best bet.
Cons
You may spend more on your home: New builds tend to be costlier than older homes, depending on the market you live in, and often because they cater to contemporary tastes and needs.
Leave a community you love: Often, new builds are situated in communities that are far away from the city centre and other conveniences. If you are not keen on long commutes or a lifestyle that requires you to drive to specific amenities as opposed to be within walking distance of your gym and favourite coffee shop, perhaps relocating to a new community is not for you.
Less charming: Sometimes a new build can lack the character and unique architectural qualities of a fixer upper that many people are drawn to.
Not an established community: If your dream neighbourhood includes big trees and neighbours that have known each other for years, then moving to a new suburb will not necessarily give you the initial sense of community you crave. Yet, of course, trees and friendships do grow over time.
Possible move-in delays: Like any construction timeline, sometimes things go awry. Your home may not be built on time. This delay can cause complications with your mortgage and a major inconvenience to your family.
While choosing to renovate a fixer upper or relocate to a new build is not an easy decision, should you decide to remodel your next home check out or blog about planning a home reno.
Whatever house you decide to move into next, visit our home moving services to learn how AMJ Campbell can assist making the transition seamless and stress free.
These articles might also prove useful to you: