Advice
Thinking of moving to Calgary? Here's why you'll love living there.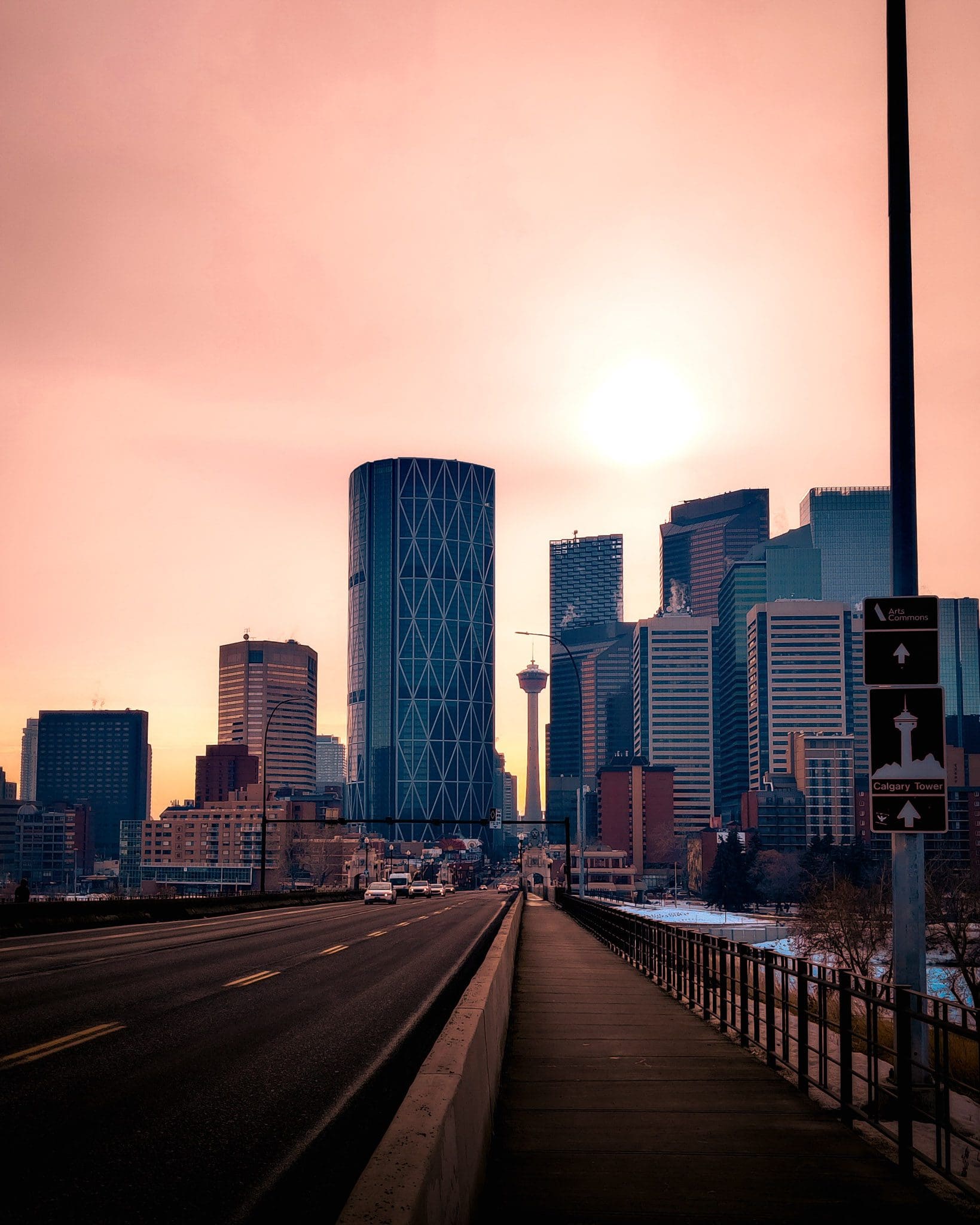 When most people think of Calgary, Alberta, visions of the Calgary Stampede come to mind. And while it's true that the city bustles with excitement every July, Calgary has so much to offer all year around. After all, Calgary was ranked the world's third most livable city in 2022 for a reason. Just ask the more than 1.6 million Calgarians what they love about their city, and learn why moving to Calgary has so many advantages. Here's why you'll love living there.
1. People move to Calgary for its spectacular surroundings.
Living at the foothills of the Rocky Mountains where two rivers meet sounds like the setting of a fairy tale. When you live in Calgary, you're just 45 minutes from breathtaking skiing in the Rockies and a three-hour drive from the US border or Canada's Glacier National Park. You're also near more than 500 parks, reserves, and hiking and biking trails.
2. Calgary warmly welcomes newcomers of all kinds.
As Alberta's largest city, Calgary offers big city buzz with a warm, welcoming community feel. It's Canada's third most diverse major city, thanks to people who emigrate to Calgary from all over the world. With so many government programs to help newcomers get settled, it's little wonder that more than 120 languages are spoken here.
3. Enjoy mild temperatures and over 330 days of sunshine.
Calgary averages about 333 days of sunshine annually – including during the Great Canadian Winter. Plus, thanks to the Calgary Chinooks, temperatures are mild. These warm winds particular to this region can raise temperatures by as much as 15 degrees in just a few hours.
4. People move to Calgary for the low cost of living.
Calgary has the second lowest cost of living in Canada, with provincial tax, personal income taxes and inheritance taxes among the lowest in the country. Plus, it's the only Canadian province that doesn't have sales tax – there's only 5% GST. Small businesses in Alberta pay just 2% tax, and personal earnings up to $134,238 are taxed at just 10% – much lower than in other provinces.
There's more good news for Calgarians: in 2022, the average cost of a detached home was $570,000. Renting is affordable too. In February 2023, the average rent for a 1-bedroom downtown apartment was $1,804.
5. A move to Calgary can help your career soar
Career opportunities abound here, with an impressive 118 corporate headquarters located in Calgary. What's more, Calgary boasts the highest personal income per capita across Canada. Key growth sectors include aerospace, energy, digital media, agriculture, life sciences, technology and financial services.
6. Calgary is a great place to raise a family.
The average Calgarian tends to be young – around 37 years old. Maybe this is due to the great career opportunities and low cost of living. But there are other reasons people choose to move to Calgary. First, the city is continuously named one of the cleanest and healthiest cities in the world. And second, there's a vast choice of areas to live in. Just narrow down a desirable area, then explore neighbourhoods to see which matches your needs best.
6. Like to walk? You'll love this connected city.
Calgary's downtown core has a network of more than 15 elevated walkways that span 16km, making it the largest indoor system of its kind in the world. This skywalk traverses the city centre connecting more than 130 downtown buildings, so you can commute to work and leave your winter coat at home.
Calgary has culture galore all year long. Whether you're into music and arts, food or beer, film or a good old rodeo, the city has something for everyone, with new events practically every weekend. 
There are lots of reasons to consider moving to another city. If Calgary sounds like your kind of town, then the moving experts at AMJ Campbell Calgary can help you get there. Give us a call for a quick quote at 1-888-AMJ-MOVE.