Montreal Movers
Montreal home moving start here.
Thinking of moving homes within Montreal or relocating to an entirely new city? We're not just one of Canada's leading moving companies; we're also your local Montreal movers. Our seasoned team ensures every move is smooth and hassle-free – whether it's within the city or across a border. As your Montreal moving company, we deliver peace of mind by ensuring every move happens seamlessly while staying on budget and on-time. Ready for your next adventure? Let's get a move on!
Hours of Operation
Weekends: 8:00am – 5:00pm
Saturday: 8:00am – 5:00pm
Sunday: 8:00am – 5:00pm
Thursday: 8:00am – 12:00pm
Friday: Closed
Contact Info
1255 32e Avenue, Montréal, Québec, Canada
Moving Montreal and surrounding regions
Moving solutions for Montreal homes & offices
Full service local and long distance residential and commercial moves
Featured location for AMJ 360 office moving services
Atlas Van Lines' largest moving agent in the Montreal area
Exclusive offers for CAA & Aeroplan Members
Logistics and storage solutions to handle complex moves
Logistics for overseas moves
Fully committed to environmental sustainability
Full safety protocols in place
All crews are fully background checked and bonded by a certified independent party
Montréal
Montreal movers since 1982
Moving Montreal and areas
Ready to move? Trust the process to AMJ's Montreal moving experts. As Canada's leading full-service moving company, our home moving specialists have decades of experience helping Montrealers take their next big step. From local or global office moving projects to small or large personal moves, we'll help you get there with ease. Our in-depth expertise ensures a flawless move – whether it's a hop across town or a leap across continents.
From home moving to office transitions around the corner or across the globe, our Montreal crew knows how to make sure each move goes smoothly. What's our secret? Our team is deeply rooted in Montreal, so they know how to navigate the alleys, the buildings, and all those one-way streets. Our local expertise – combined with our nationwide presence – makes moves a breeze. But moves aren't all we do. We've got your storage & packing needs covered too. When you need your belongings handled with care or a place just to store them short-term, our top-tier warehousing solutions offer just what you need.
Our AMJ Montreal moving experts offer tailor-made solutions for every moving challenge. Think of us as your friends next door who come with a huge advantage: the robust backing of Canada's premier, cost-to-coast moving company. So, say bonjour to us. Our friendly movers will make your move smooth and stress-free.
Here's a free estimate!
Montréal
Custom moving services in Montreal
Bringing you all-inclusive, stress-free moves since 1982
Home moving
When you say oui to a home move with AMJ's Montreal moving team, we'll take care of every detail to keep efficiency up and your worry level down. We'll assign experts to oversee your entire local or international move, provide logistics solutions to plan and track every step, even offer you storage solutions for when move-in and move-out dates don't align. We do what we do, to make sure you arrive happy.
Office moving
AMJ Campbell provides office moving services, including complete office transitions and relocations. Working with your Montreal moving team, you can transform or move your office in a cost-effective, timely way that suits your specific needs.
Moving boxes
Why run around to collect moving boxes? We have the moving supplies you need. From boxes to packing paper to bubble wrap, our Montreal moving experts have supplies to protect and ensure your possessions arrive safely at your new address.
Affinity Vault
Our specially engineered moving containers are the ideal way to easily transport and store small shipments throughout Canada. Use them and you'll enjoy guaranteed moving dates, flexible scheduling and the ability to store your belongings safely in one of AMJ Campbell's Canadian warehouses until you're ready for delivery.
Special product & home deliveries
Today's businesses need to be nimble and responsive. That's where AMJ Campbell's advanced home delivery program comes in. Our fleet of dependable drivers helps businesses like yours deliver to your customers, on time and on budget.
Storage & warehousing
Keep your possessions safe for the short or long term in our warehouse, with AMJ's specialized team overseeing every aspect of your warehousing needs. Our warehouses are large and can accommodate businesses of all sizes, making this an optimal solution for commercial moves.
Packing & protection services
Why spend time packing when AMJ's Montreal moving team can do it for you? Our efficient, expert packers will treat your things as if they are their own. You can rest easy because when you use this service, your belongings are all protected by AMJ Campbell
US & international moves
Moving across borders can be a logistical nightmare when it comes to paperwork requirements. AMJ Campbell has expert overseas and cross-border moving teams specifically trained to manage these types of moves – including corporate relocations. A designated AMJ Campbell advisor will help guide you through the process and keep you informed, every step of the way.
Specialized logistics
AMJ's Montreal moving team has specialized logistics experts who know how to turn complex moves into simple, secure and smooth projects. Speak to us about whatever it is you're moving and wherever you need it to go.
Custom crating
Not everything was designed to fit into a moving box. That's why AMJ's Montreal moving experts use trusted third-party suppliers who specialize in building custom moving crates. Have a fragile sculpture to move? We can build for that. Need to relocate an entire trade show? We can build for that too.
Montréal
Community Support
At AMJ Campbell Montreal, involvement in the local community is an important factor for both managers and its employees on the road. We are proud to donate 10% of the monthly sales of our store lefurnitureshop.ca. This amount allows the Fondation Jeunes en tête to raise awareness of psychological distress among young people aged 11 to 18 and the Montreal Children's Hospital, to provide hospital care for children and ongoing support for parents. Also funds are given to the Lakeshore Hospital Foundation, a non-profit organization dedicated to advancing patient care and support. These organizations have been carefully selected by the employees themselves. This is proof that we all truly care for our community.
National Partners & Sponsorships
Due to Covid-19, the accounting department has decided to use Christmas Budget to support a Family at Christmas instead of having an in office Celebration. They are working with Les paniers de Noël de Suzie to help families from our district in Lachine.
Donate Now!
The holidays are approaching and our desire to do something for others is growing at this time of year. We wanted to contribute locally to families who are in much need, so we decided to contribute with the Carrefour d´entraide de Lachine. As volunteering is not popular in these times of Covid-19, they asked to do a food drive. On average, the organization helps 70 to 90 families during this time of year. Therefore, we asked our team for kind generosity to help feed, clothe and cherish families in need. Whether it is a Christmas present or a feast on the table, these families need us. We will collect until December 3, 2020 and deliver everything on Friday, December 4. Our team is proud for bringing the magic of Christmas back to life!
National Partners & Sponsorships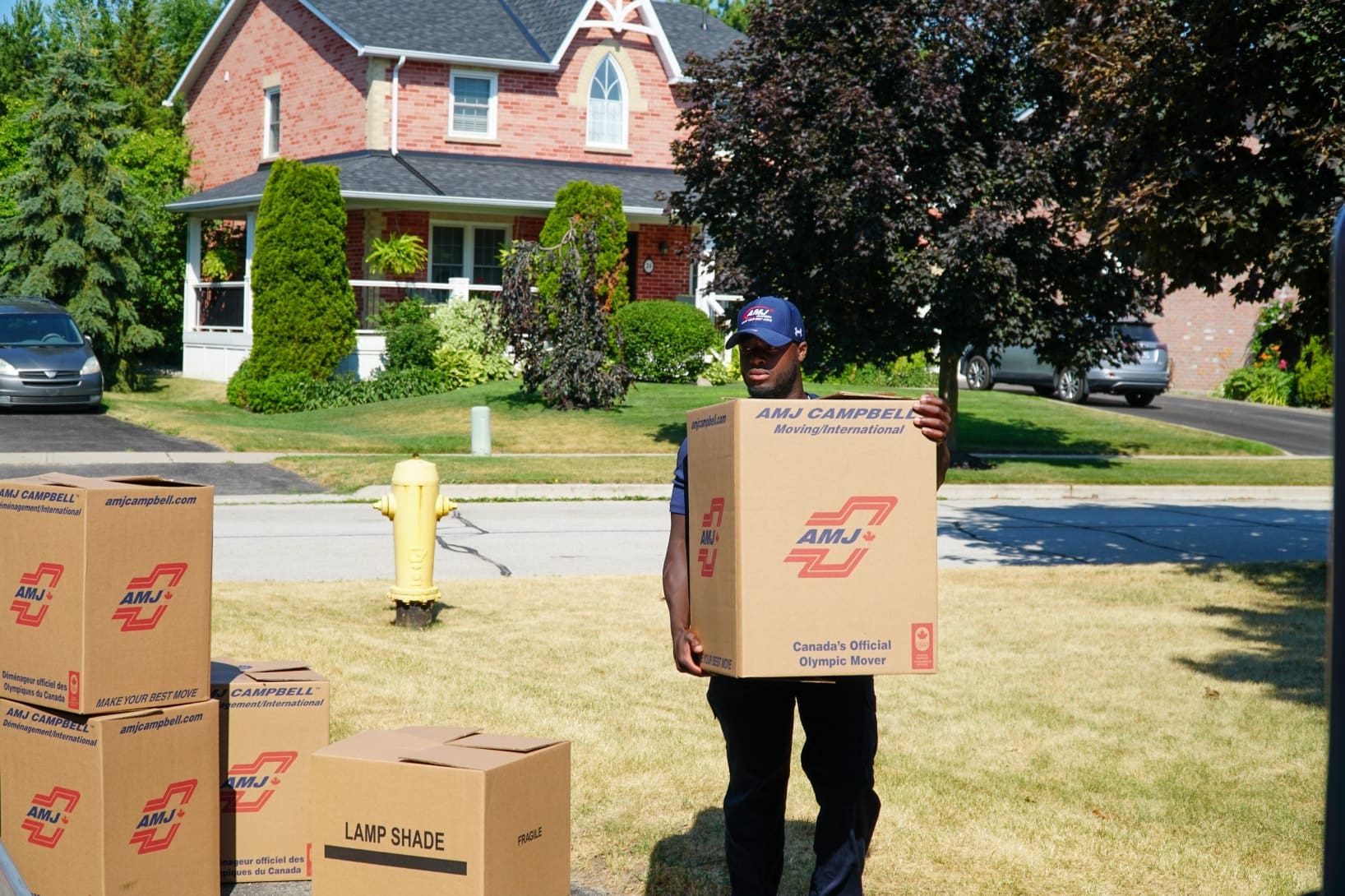 Mat Belanger
General Manager
"Our team is committed to providing the best moving solution…for you."
Mat Belanger
General Manager
Contact Mat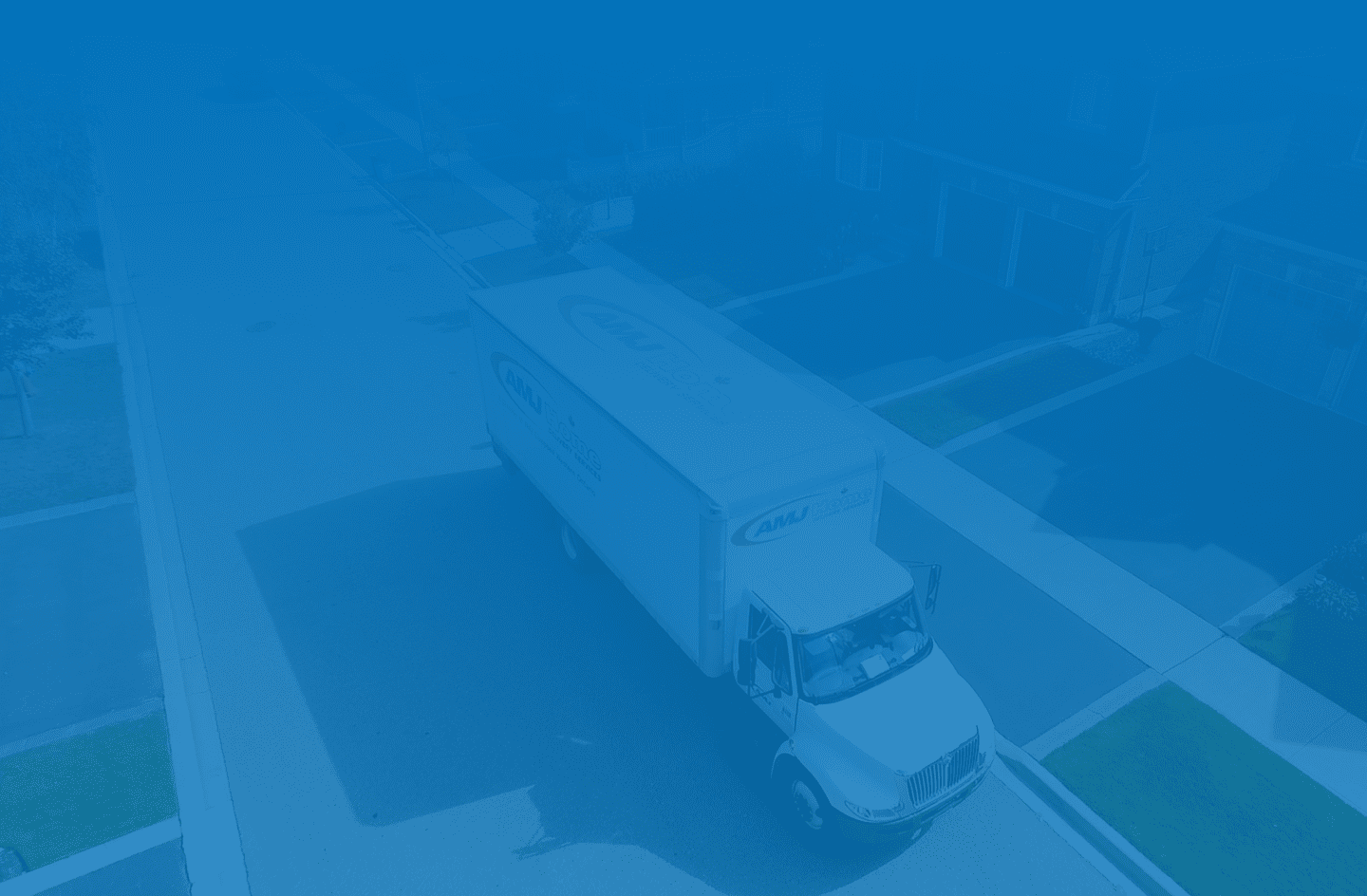 Mat Belanger
General Manager
Contact Mat
It's no surprise AMJ is a top moving company in Montréal.
We're here to support you through Covid-19
AMJ Campbell has full measures in place so you can move as safely as possible during Covid-19, under recommendation from Health Canada. We're in this together.
Reach

out
Latest Reviews
Balley Hughes
"Great team! Super knowledgeable and easy estimates."
Collin Jamieson
"Great Service! I would highly recommend them when moving, they are professional, provide quality service, as well as maintain the highest standard for moving. They helped us with our move and are very happy we went with them! 5 stars all around"
Russel Steele
"Very professional team, two movers and a spotter for a large and heavy (300 lbs) vanity. Explained everything, took their time, lots of pre-move photos in case of damage, and then there was none. Would use them if I had to move large items in the future."
Matthew Lambert
"AMJ Campbell handled the Montreal leg of a Sydney to Montreal move. Lots of items shipped by sea: books, clothing, kitchen essentials, numerous pieces of furniture. Shipping by container can be a slow and monotonous process, but AMJ Campbell was always quick to reply when updates were requested. Once finally delivered to port in Montreal, the company helped us through the process of customs release and delivered our items promptly and with care. Given the fragile nature of the items we shipped we were anticipating some damage. However, everything arrived in the same condition it was in when it was shipped. Would recommend without hesitation."
Your next career move could be with AMJ Montréal!
We're always looking for great people to work with. Check out our latest job opportunities with AMJ Campbell.
View positions
Tell us about your move.
1 888 AMJ MOVE (265-6683)
Take care of your budget.
Here's a free estimate!
Get a Quote