Moncton Movers
Need a Moncton mover? Call us.
Whether you're moving a home or a business, AMJ's Moncton moving experts have the experience, logistics skills, moving crews and storage solutions to get you to your new address smoothly and on time.
Hours of Operation
Weekends: 8:00am – 5:00pm
Saturday: 8:00am – 5:00pm
Sunday: 8:00am – 5:00pm
Thursday: 8:00am – 12:00pm
Friday: Closed
Contact Info
68 Desbrisay Ave, Moncton, NB E1E 0E8, Canada
Home movers in Moncton
Put Moncton's top moving team to work for you
Proud to be Greater Moncton's mover of choice
Servicing all of Eastern New Brunswick with residential and commercial moves
Exclusive offers and discounts for CAA, and CAR Members
International pad wrapped services
Complete office moving and special project management
Specialized logistics for complicated moves
Strict safety protocols in place
All movers are background checked, licensed and bonded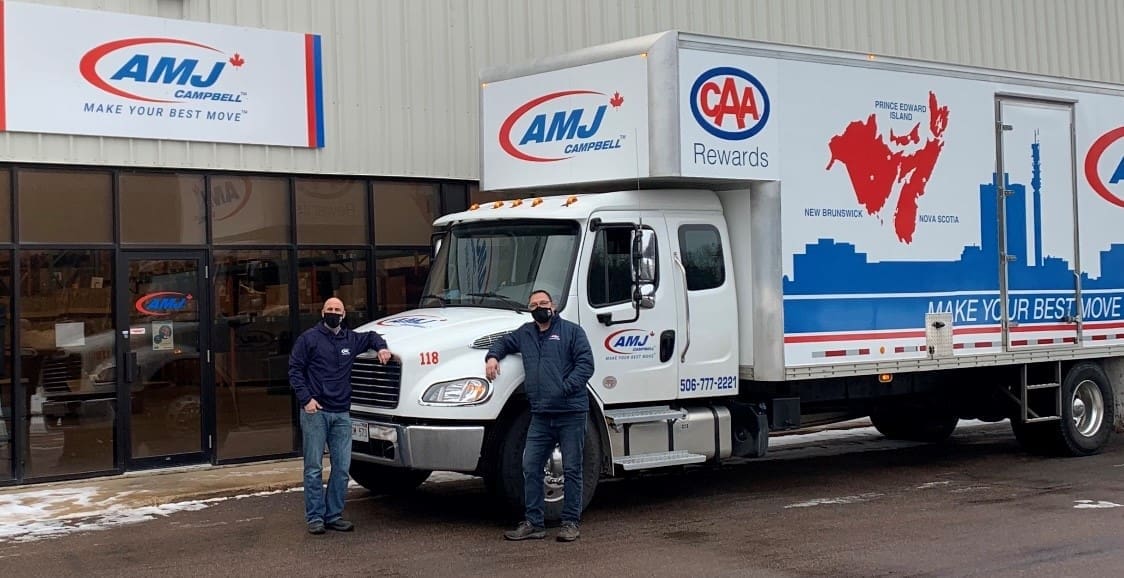 Moncton
Moncton movers for over 20 years
Custom home and office moving
For more than 20 years, customers from Greater Moncton and throughout Eastern New Brunswick have relied on Cory Bembridge and his Moncton moving experts to meet their moving and logistics needs. Having recently joined the AMJ Campbell family, we are proud to be affiliated with the top, full-service moving company in Canada. That means you can count on our expert movers in Moncton to get you where your next chapter is taking you—on time and on budget. So, whether you are moving your home, your office, or making an international move, AMJ Moncton moving experts are here to support you.
AMJ Campbell is not just a moving company; we are people helping people make important changes in their lives, businesses and communities. Since we live where you do, we know the ins and outs of the neighbourhoods, and we care about the people and businesses in these. We like to think of what we do as neighbours helping other neighbours start their exciting next chapter. Reach out to an AMJ Moncton expert and discover the right moving services for your residential, office, commercial business or storage needs.
Here's a free estimate!
Moncton
Moncton's top movers
Bringing you all-inclusive, stress-free moves since 2001
Home moving
Moving homes is a stressful thing. You're about to pack up everything you own, uproot your family, and start somewhere new. That can be a lot to manage. So, leave the details of your move to AMJ's Moncton moving experts to let you focus on other things. Our moving experts will oversee your entire local or international move and ensure it runs smoothly, leverage our logistics solutions to plan and track every step of your relocation, and even offer up storage solutions in case your move-in and move-out dates don't align. We do what we do to help you start your next chapter with a smile on your face!
Office moving
As part of the largest office moving network in Canada, AMJ Moncton has the expertise to plan office relocations in a way that keeps downtime to a minimum. Whether you're moving your business around the corner or across the globe, our moving experts know the intricacies of moving large furniture, complete workstations and sensitive equipment. Not only that, we offer confidential shredding services and business storage in climate-controlled warehouses too. Everything our Moncton moving experts do is designed to get your office back up and running quickly and smoothly.
Moving boxes
Cross getting moving boxes off your long To Do list, because AMJ's Moncton moving team has all the cartons and moving supplies you need. Your Moncton movers can provide you with everything from wardrobe and dish boxes to mirror boxes, packing paper and bubble wrap, to help you move your belongings securely.
Special product & home deliveries
For those time when businesses need a little help with their overflow, AMJ Campbell's Moncton moving experts can step in. Our movers can help deliver everything from appliances and electronics to fragile and unusual items of any size, using our advanced home delivery program . Call us and we'll deliver to your customers on time and on budget.
Storage and warehousing
Need to park your things somewhere for a little while? That's exactly what our secure, affordable storage solutions are designed for.  Businesses and homeowners can rely on us for safe storage, with the security of knowing that AMJ's specialized team is managing and overseeing all aspects of your warehousing needs. Our large warehouses can accommodate businesses of all sizes, making this a great solution for commercial moves.
Packing & protection Services
When you prefer to leave the packing to the professionals, AMJ Moncton's moving experts can step in. Our packing experts know how to treat your things just like they are our own. Plus, you can rest easy because when we do the packing, it's all protected by AMJ Campbell.
US & international moves
The AMJ Campbell Moncton moving team has overseas and cross-border moving teams who are specifically trained to manage every detail of international moves –from home moves to corporate relocations. But it's not just about moving your things: it's also about having a personal AMJ Campbell advisor w to help guide you and keep you informed, every step of the way.
Specialized logistics
AMJ's Winnipeg moving team are experts in specialized logistics , so we know how to turn complicated moves into simple, secure and seamless projects. Whether you're looking to get there by land, sea or air—or any combination of these—we have the know-how to get everything you're moving to wherever you need it to go.
Custom crating
After decades in the businesses, we've pretty much seen it all. We've moved fragile sculptures, valuable wine collections, even entire trade shows. We do it by partnering with trusted third-party suppliers who specialize in building custom crates for whatever our customers need to move. So, throw us your challenge. As Moncton's top movers, we'll get a crate built for it, and move it safely and securely.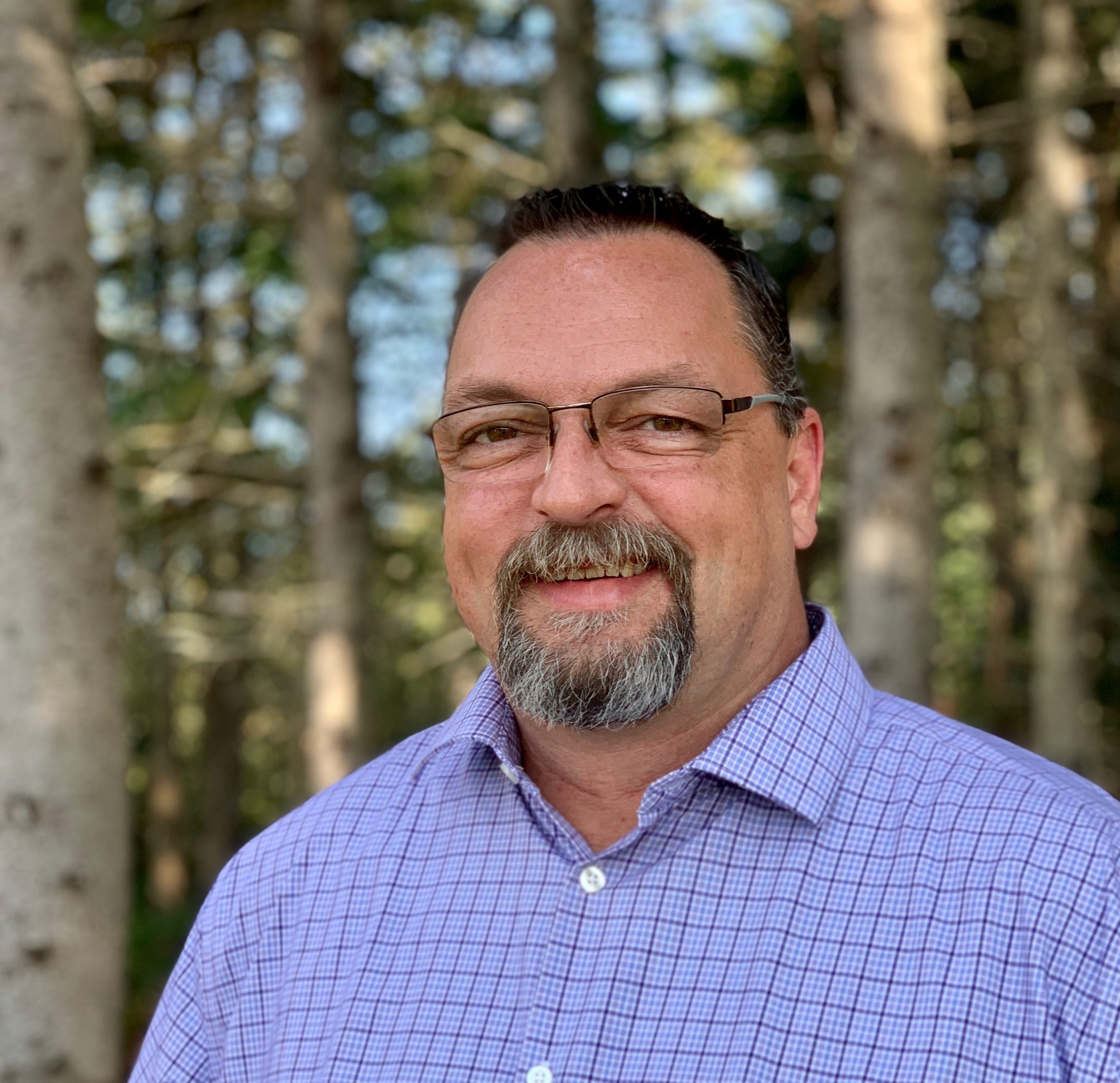 Cory Bembridge
General Manager – Moncton
"Our commitment is to ensure a seamless move every step of the way, from start to finish"
Cory Bembridge
General Manager
Contact Cory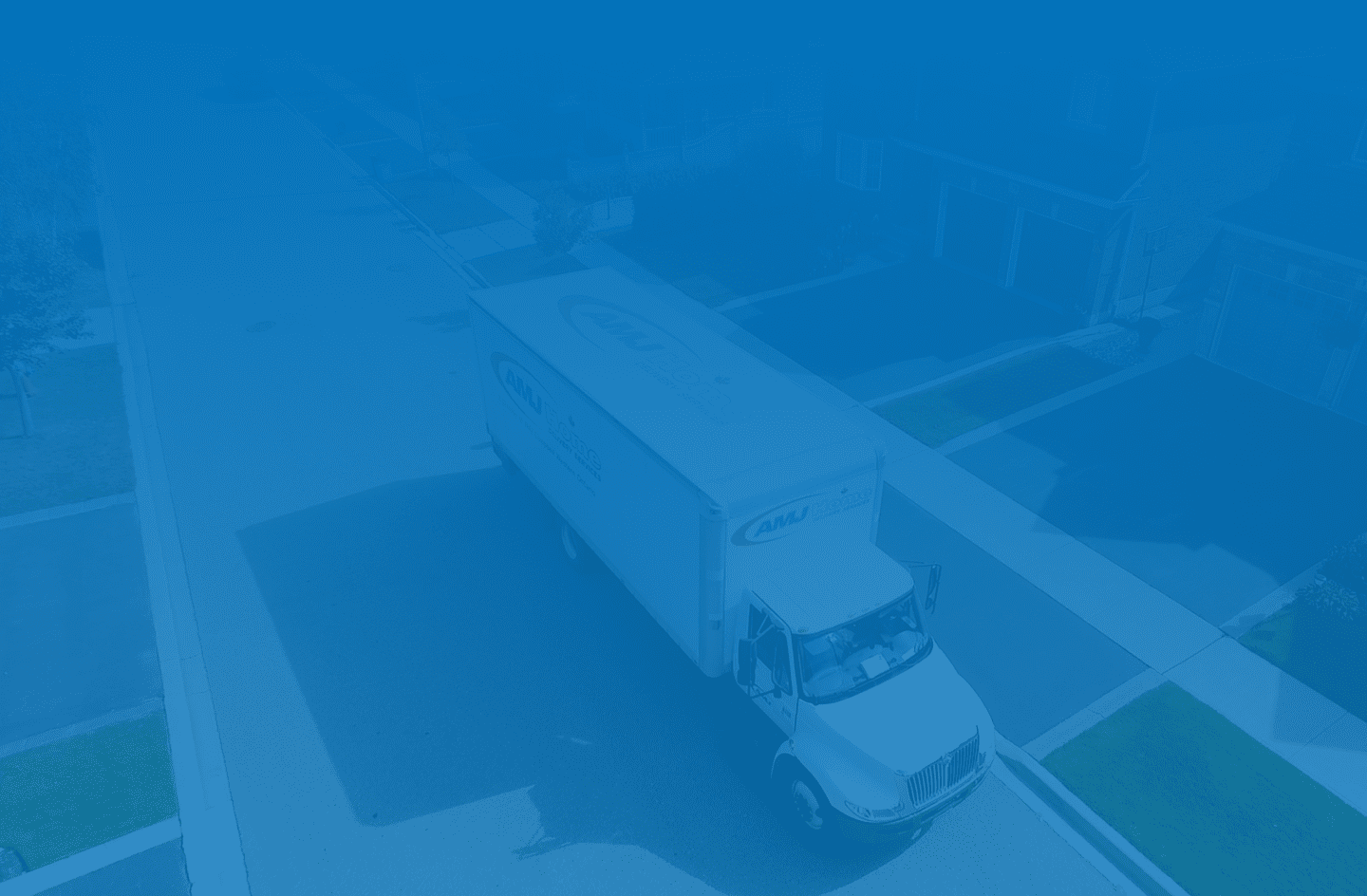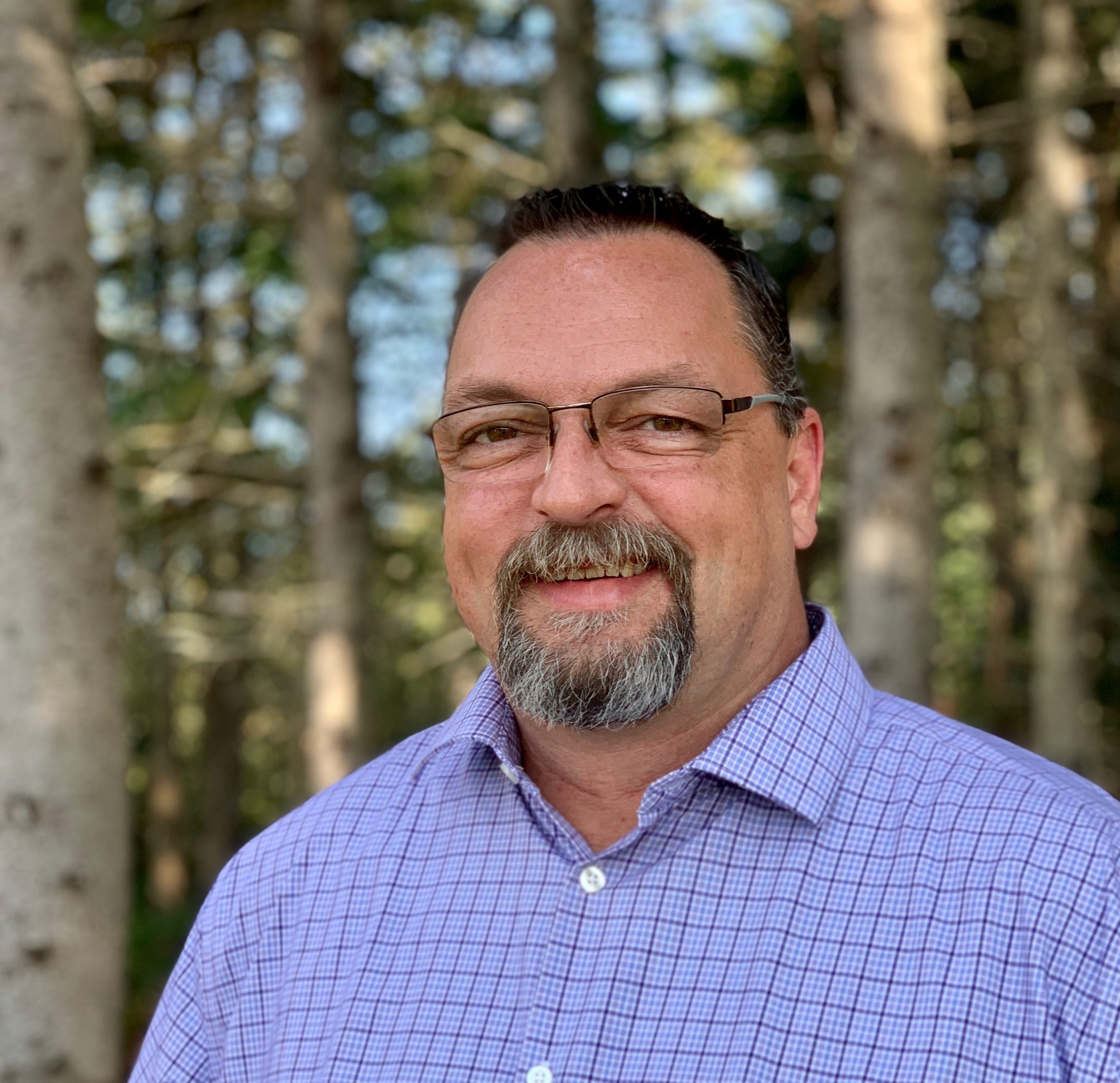 Cory Bembridge
General Manager – Moncton
Contact Cory
Proudly servicing your move in the Moncton area.
We're here to support you through Covid-19
AMJ Campbell has full measures in place so you can move as safely as possible during Covid-19, under recommendation from Health Canada. We're in this together.
Reach

out
Latest Reviews
Linda Murray
They were great. Three men were very pleasant. Very pleased with the work they did. Very courteous. Would highly recommend this company.
Neil M
We cannot say enough positive things about Dwight, Herbert and Drew. Our house was FULL and we had a long closing with ultimately lead to them being at work until 7pm. They did absolutely everything to the best of their ability and had smiles on their faces all along. Instead of being annoyed that they were still at work while we were feeding our baby supper, they were so pleasant to her. We cannot recommend enough. 5 stars all round.
John Dunham
We are in Edmonton, Alberta the move was from Riverview NB. Stephen and his staff were a complete joy to work with. They made the move effortless. In all the moves we have made, I can say we enjoyed having the staff in our home for moving and delivery. Stephen and his staff went above and beyond and we are so blessed to have had them move us. Everything arrived with no items damaged. Would highly recommend them to anyone who is looking for a professional. You will not be disappointed.
Your next career move could be with AMJ Moncton!
We're always looking for great people to work with. Check out our latest job opportunities with AMJ Campbell.
View positions
Tell us about your move.
1 888 AMJ MOVE (265-6683)
Take care of your budget.
Here's a free estimate!
Get a Quote