Advice
5 great movies that will make you want to move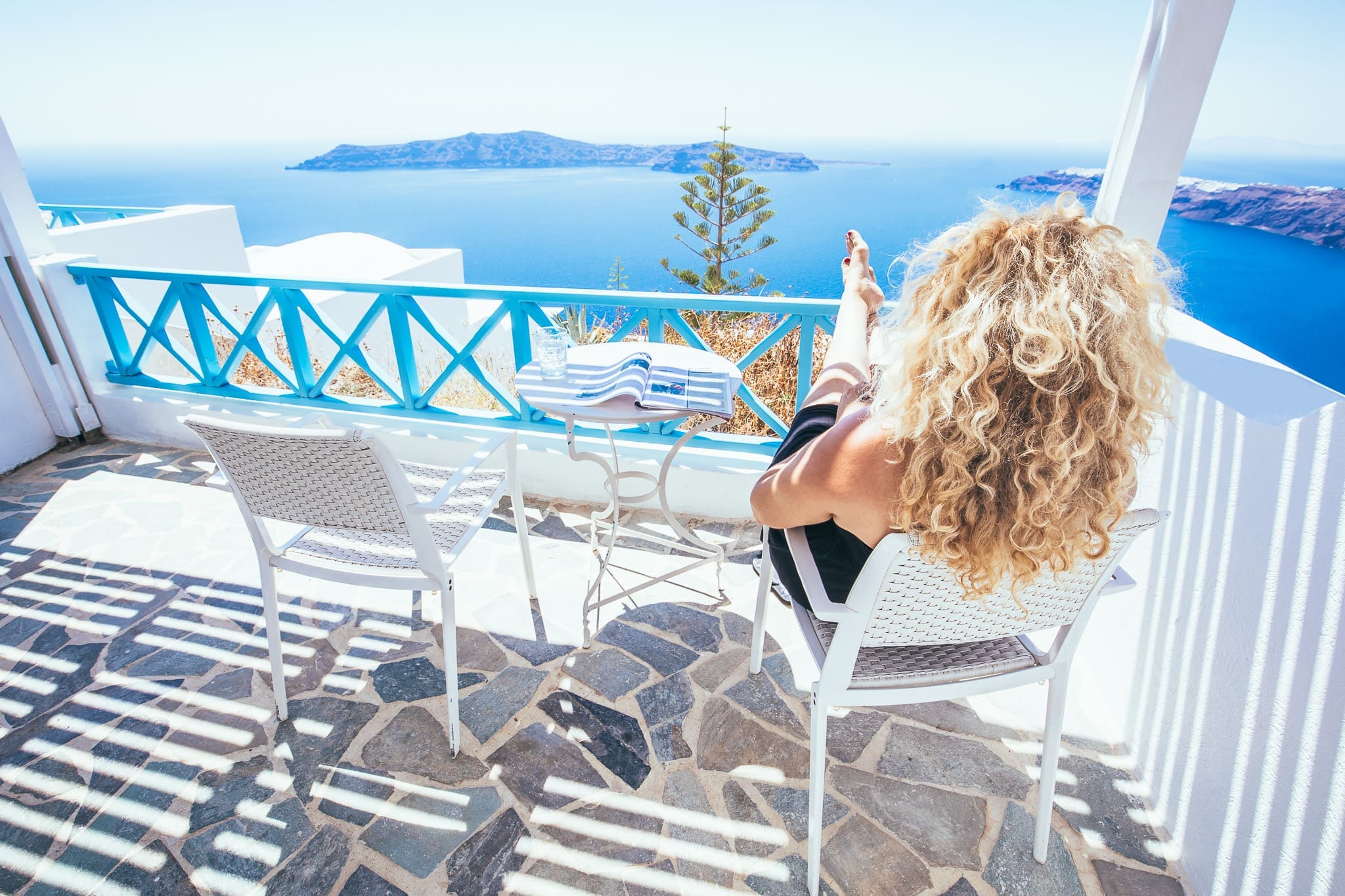 When most of us plan a residential move, it's to a new address within driving distance. Of course, there are those lucky few who get to move homes internationally, usually while relocating for work. But as our new "normal" work routines have evolved, it's becoming increasingly apparent that a lot of us could really work from just about anywhere, given a good internet and phone connection.
Many smaller islands are working hard to entice you to move there. 
Grand Cayman is inviting non-residents to work from paradise for up to 2 years as long as you meet their annual salary requirements. The Bahamas Extended Access Travel Stay offers annual residence work permits to work or study on any of its 16 major islands, for up to 3 years. Of course, a move somewhere remote during a pandemic may not be ideal. But where would you move, if you could move anywhere? Have any of the movies you've been binge watching inspired you? Here are 5 movies that definitely made our we'd-love-to-move-there list.
1. We would say bonjour to Paris in a heartbeat.
Emily in Paris follows a likeable American as she struggles to find her footing, after being transferred to the company's office in glam Paris. Viewers get a taste of joie de vivre as Emily jogs along the Jardin du Luxembourg and meets friends and colleagues near the Panthéon, the Palais Garnier, Palais Royale, the Trocadéro and at chic cafés and bistros, including the Michelin-starred Le Grand Véfour. The fashion is chic, the food exquisite and the Parisians charmingly aloof. Oh la la, this series got us craving a move to the city of light!  
2. Sipping espresso in Roma or finding balance in Bali? Yes, please.
Eat, pray, love takes viewers on a journey through mesmerizing Italy, India and Indonesia, as the newly divorced main character sets out on a quest of self-discovery. Based on Elizabeth Gilbert's true story, we accompany our heroine as she feasts on pizza at the historic Antica Pizzeria da Michele in Naples, gelato near Castel Sant-Angelo in Rome, and sips morning coffee in Piazza Navona. We're then whisked off to discover incredible India and its profusion of rich colours, the breathtaking Ashram Hari Mandi and Mirzapur Village. Finally, we explore  mystical Bali's stunning Tagallalang Rice Terraces and the vibrant art markets of Ubud. Who wouldn't want to eat, pray, love and move to any of these tantalizing destinations?
3.We would trade in our snow boots for exotic beaches and floating markets.
The Flight Attendant is a comedy-thriller about a flight attendant who gets caught up in a web of intrigue after spending a night with a handsome stranger. While the majority of the film showcases New York (an enticing destination in its own right), viewers also get to jet off to vibrant Bangkok, catch glimpses of la dolce vita in Roma, and catch glimpses of spectacular scenery in Dubai, UAE. While the character's frenetic life may not be enticing, the destinations she travels to certainly got our wanderlust a-stirring.
4. What's not to love about living in the land of olives, wine and pasta? 
Under the Tuscan Sun takes us on a journey into the breathtaking Tuscan countryside, as we follow a recent divorcée who purchases Villa Bramasole and then embarks on its renovation, with the help of locals. Sumptuous food, wine and beautifully shot scenes entice us to fall in love with Rome, Florence, Positano and Cortona along with the Frances, the main character. Who hasn't dreamed of saying arrivederci to the same-old same old, and saying ciao to la bella vita in say… glorious Tuscany? 
5.Opa! Moving to a Greek island would be pretty sweet too..
Mamma Mia and Mamma Mia! Here We Go Again give us two excuses to escape to the Mediterranean… if only in our minds for now. While the musical about a bride who plots to meet her real father may be hard to swallow, the sweeping views of turquoise waters and white sand beaches of the Med are not. The original film showcased the rugged, unspoiled Greek island of Skopelos, while the sequel whisked us off to discover the little known Croatian island of Vis. Let's just say that Mamma Mia, we'd be happy to move to either of these sun-drenched islands now!
While the reality of most of us moving to where the characters in the movies do is pretty slim, moving to a new destination anywhere can be pretty exciting. If a local or even an international residential move is in your future, the insights from AMJ Campbell below can help you settle into wherever your next address happens to be.
.