General
How You Know You've Found the Perfect Neighbourhood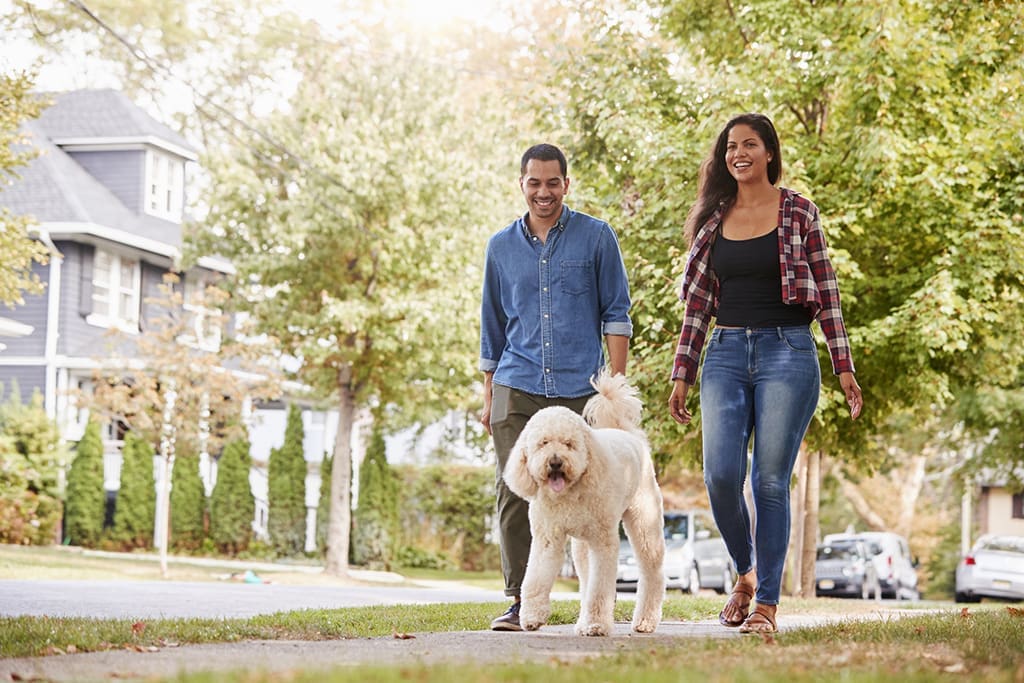 There's more to a perfect neighbourhood than picture perfect houses and white picket fences. If a move is on the horizon and home shopping has begun, there are several things you should be looking for in your new community. Not all areas are created equal and everyone has individual needs and desires. To help you whittle down the enormous amount of choices available to you, here's our list of signs that you're heading in the right direction when it comes to finding the perfect new place to call home.
Looking alive
Look for signs of a thriving community. When shopping for a new home, check for online listings of upcoming gatherings, little libraries, and activity on the sidewalks. Kids playing outside and dogs being walked can indicate that the area is safe and that people feel secure there. Walkability has been linked to higher home values in cities, with one study finding that people who live in walkable neighbourhoods are more likely to trust their neighbours and less likely isolate themselves in their homes.
High ratings
Do your research on potential communities by checking user guides and traveller reviews. Out of towners often leave notes about their experiences if they have stayed in a particular part of town for fellow visitors. These reviews can provide valuable insight as to what a neighbourhood is like and what it's like to live there. If you can, try out a night or two in a rental home to get a true sense of what it's like to spend time in a community.
Comfort level match
Gauge how your lifestyle matches your potential new community. If you're a student, then a quiet neighbourhood with homes spread out may not be a good match, nor will a block built-up with compact apartments and constant traffic work be suitable for a growing young family. Weigh the importance on anonymity, noise level, and private or communal outdoor space when considering your new living space.
Amenities galore
Look for places to spend your time in a neighbourhood outside of your home. Parks, community centres, sports facilities, theatres, markets and eateries will make your life in a part of town vibrant and offer you opportunities to meet new people. Gym facilities in close proximity to your house can benefit your health and increase your well-being, so, if possible, try to consider a location that keeps travel time to your workout facility under 15 minutes. Outdoor pathway systems may be another consideration to provide you with options outside of the gym, especially if you have a dog.
If you're seeking more tips on how to prepare for a move, make sure to check out our 6-Week Planner: Preparing for Moving Day blog. For more helpful homeowner and moving information, visit your local AMJ Campbell.