General
Reusing Cardboard Boxes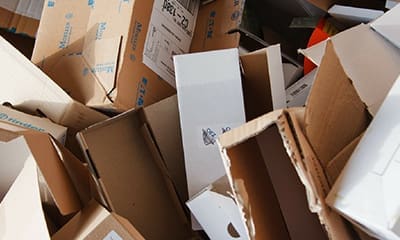 Anyone that has moved before can attest to the number of boxes they have left over after they finish their move, and the hardest part is trying to figure out how to get rid of them or how to repurpose them into something useful for yourself.
We've got a couple ideas that you can try!
Turn the boxes into toys for your kids! Pinterest has a ton of ideas you can check out and typically you will only need a few more supplies like tape, scissor, markers or paint in order to complete the crafts!
Use the boxes to make new homes or beds for your cat! Everyone knows that cats love a good cardboard box, so instead of spending hundreds of dollars on new things for your pet you can repurpose a box. Add a blanket, or cut a few holes in the box and watch your cat enjoy their new toy for hours!
Make costumes for your children, or for yourself! Again, we suggest you head over to Pinterest to find countless costumes that can be made out of cardboard boxes.
The holiday season is never far away, and instead of purchasing expensive gift boxes use the ones you already have! You can cut them down to be smaller, and even decorate the outside if they are unmarked cartons.
Decorate the boxes and use them as storage containers!
Create art on the boxes! Cardboard is a great canvas to use, especially for kids since it's an inexpensive alternative to canvas or paper sometimes.
Use the boxes to create emergency kits. Fill them with first aid items, canned food, flashlights, batteries and anything else you might need in an emergency. Then all of the items will be stored together and easily found.
Use them for care packages. There will always be people in need, whichever city you live in and it is especially common during the holiday months. So you can put your boxes to good use by filling them with basic necessities and then donating it to local charities.
If all else fails, you can always donate the boxes to someone else who is moving, sell them to someone for the same reason or just recycle them responsibly!