Oshawa Movers
Top Oshawa movers
Planning a home or business move? AMJ's Oshawa moving team can help. Our moving professionals and logistics team can help plan your move, right down to providing storage solutions if you need them. Call us to get you to your new address, worry-free.
Hours of Operation
Weekends: 8:00am – 5:00pm
Saturday: 8:00am – 5:00pm
Sunday: 8:00am – 5:00pm
Thursday: 8:00am – 12:00pm
Friday: Closed
Contact Info
1155 Boundary Rd unit 7, Oshawa, Ontario L1J 6Z7, Canada
Full service movers in Oshawa
Moving Oshawa for over two decades
Full-service, local and long-distance residential moves
Exclusive offers from CAA, Aeroplan and MoveSnap
Perennial Platinum Service Award winner
A+ rating with the Better Business Bureau
Fully committed to environmental sustainability
Top-rated packing/unpacking, crating/uncrating services
Proven and personable experts on hand, always
Strict safety protocols in place
All crews and employees are fully background checked by a certified independent party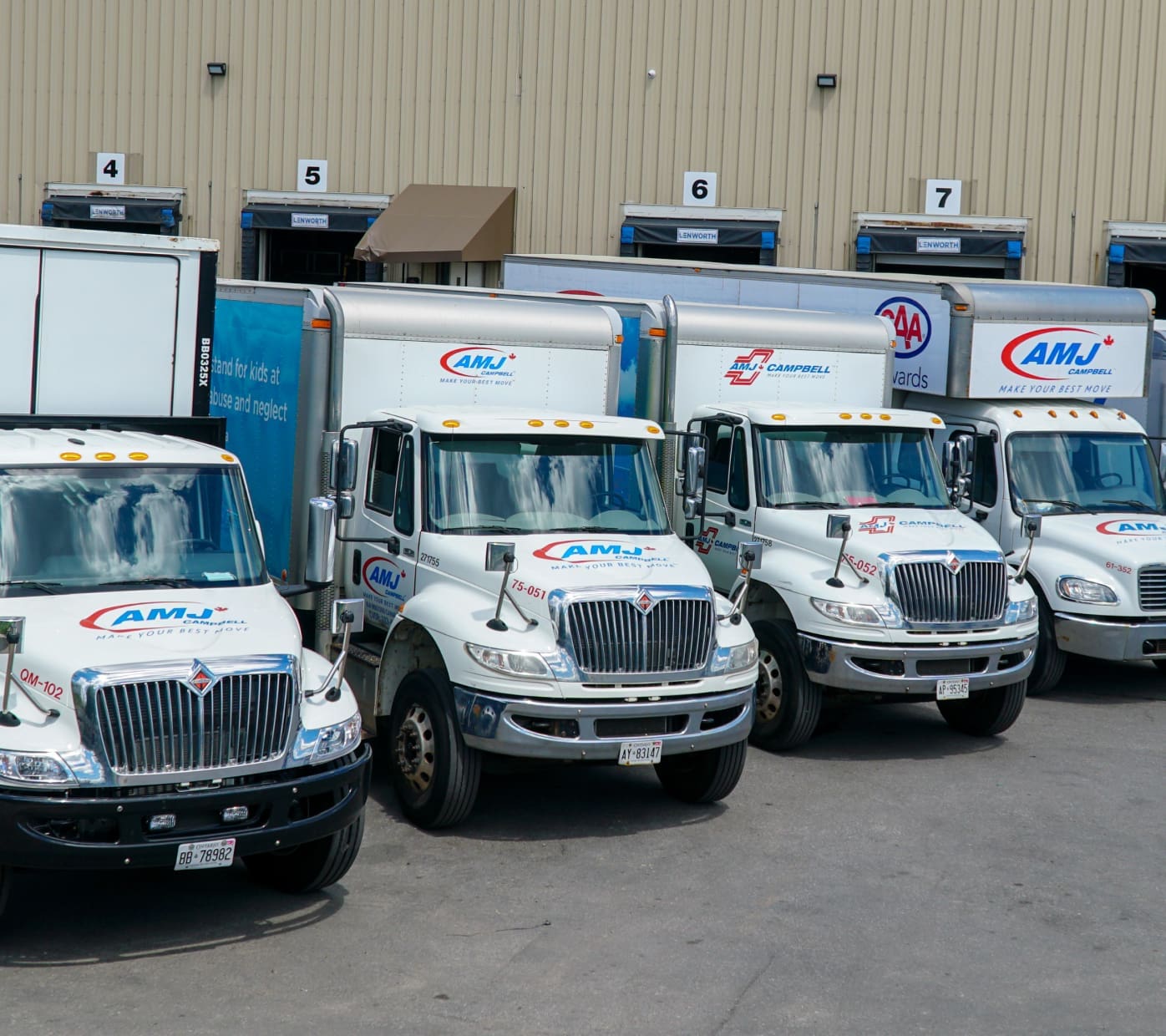 Oshawa Movers
Oshawa movers since 1991
Expert home and office moving
For over two and a half decades, the AMJ moving team has been helping people move their homes and businesses from the Peterborough area to wherever they need to go. Our expert movers in Oshawa can help you plan a home move, an office move, arrange for storage solutions, or help organize a big international move. Best of all, we help you move worry-free.
When you have a choice in moving companies, it makes sense to choose the one that delivers the best of both worlds: a local team that's backed by Canada's largest moving company. Your AMJ Oshawa moving team lives where you do, so we know the areas, the businesses and many of the people who live and work here. That means you can count on us to go the extra mile to make sure our neighbours are happy with our service. While we're able to offer our customers all of the benefits that come from being a part of Canada's largest moving company, we also never forget what's most important: we're people helping our neighbours make important changes in their lives.
Here's a free estimate!
Oshawa Movers
Oshawa's leading movers
Bringing you all-inclusive, stress-free moves since 1991
Home moving
A good moving company will take care of all the details and take the stresses of a home move right off your plate. That's what AMJ's Oshawa moving pros do. Our moving experts will handle your entire local or international move, right down to the very last detail. We use our sophisticated logistics solutions to plan and track every step so no detail is forgotten. And we even offer up storage solutions, should your move-in and move-out dates not align. We do all that we do for one reason: to make sure your moving experience is smooth and worry-free.
Office moving
Moving offices can be filled with all kinds of logistical challenges. So, leave the planning to AMJ Campbell's moving experts. Our decades of experience planning office relocations mean we know how to keep downtime to a minimum and get you back to work quickly. Our pros can move and assemble large furniture, complete workstations and sensitive equipment. We also offer confidential shredding services and business storage in climate-controlled warehouses, so be sure to ask us. Everything our Oshawa moving experts do is designed to get your business up and running– in a way that works for you.
Custom crating
Not everything fits into a standard moving box. So, if you're moving things like fragile artwork, wine collections or entire trade shows, know that we have trusted third-party suppliers who can build custom crates for whatever it is you're moving. Just tell us what you need to move. As Oshawa's top movers, we'll get a crate built for it, and get it where it needs to go.
Carton sales
Don't have your own moving boxes? No problem. AMJ's Oshawa moving team has you covered. From wardrobe boxes to hang your clothes, to dish boxes to store your china, to flat boxes to secure artwork and mirrors, your AMJ Peterborough team has all the moving supplies you need. We also have packing paper and bubble wrap to move your belongings securely.
Affinity Vaults
Looking to transport and store a small shipment somewhere in Canada? Use one of AMJ's specially engineered Affinity Vaults. These come with guaranteed moving and delivery dates and flexible scheduling options. When you store your possessions safely in one of our cross-country warehouses, it will be under the careful watch of our qualified warehouse security staff.
Special product & home deliveries
When businesses delivery fleets need a little help, AMJ Campbell's Oshawa moving experts pitch in. We can help deliver appliances, electronics, fragile items and just about anything else, using our advanced home delivery program to deliver your orders to your customers, on time and on budget.
Storage & warehousing
Running out of space and need short or long-term storage? Our secure, affordable storage solutions are just the ticket. Businesses and homeowners across Oshawa rely on AMJ's specialized warehousing team to watch over and safely store their items. Our large warehouses can handle businesses of all sizes, making this a great solution for commercial moves.
Packing & protection Services
Finding time to pack up your home or business can be challenging. So why not have the moving experts at AMJ Campbell do your packing? The packing pros at AMJ Oshawa will treat your things like they are our own. Plus, you can rest easy because when we do your packing, it's all protected by AMJ Campbell.
US & international moves
The AMJ Campbell Oshawa moving team is connected to expert overseas and cross-border moving teams who are specifically trained to manage every detail of long-distance moves–including corporate relocations. When you hire us for your US or international move, you'll be assigned a personal AMJ Campbell advisor to help guide you and keep you informed, right up to the moment you open your new front door.
Specialized logistics
AMJ's Oshawa moving team knows all the intricacies of planning complicated moves and making them happen smoothly. Whether you're shipping your belongings by land, sea or air—or any combination of these— our pros know how to get your things across borders and right into your new home.
Oshawa Movers
Community Support
At AMJ Campbell Oshawa, we take pride in our community and are dedicated to supporting local initiatives. Our partners in sport also do great work to keep communities active and thriving. AMJ Campbell Oshawa is grateful for these relationships to help create positive change through sport: Special Olympics Ontario and the Paralympic movement in Canada.
National Partners & Sponsorships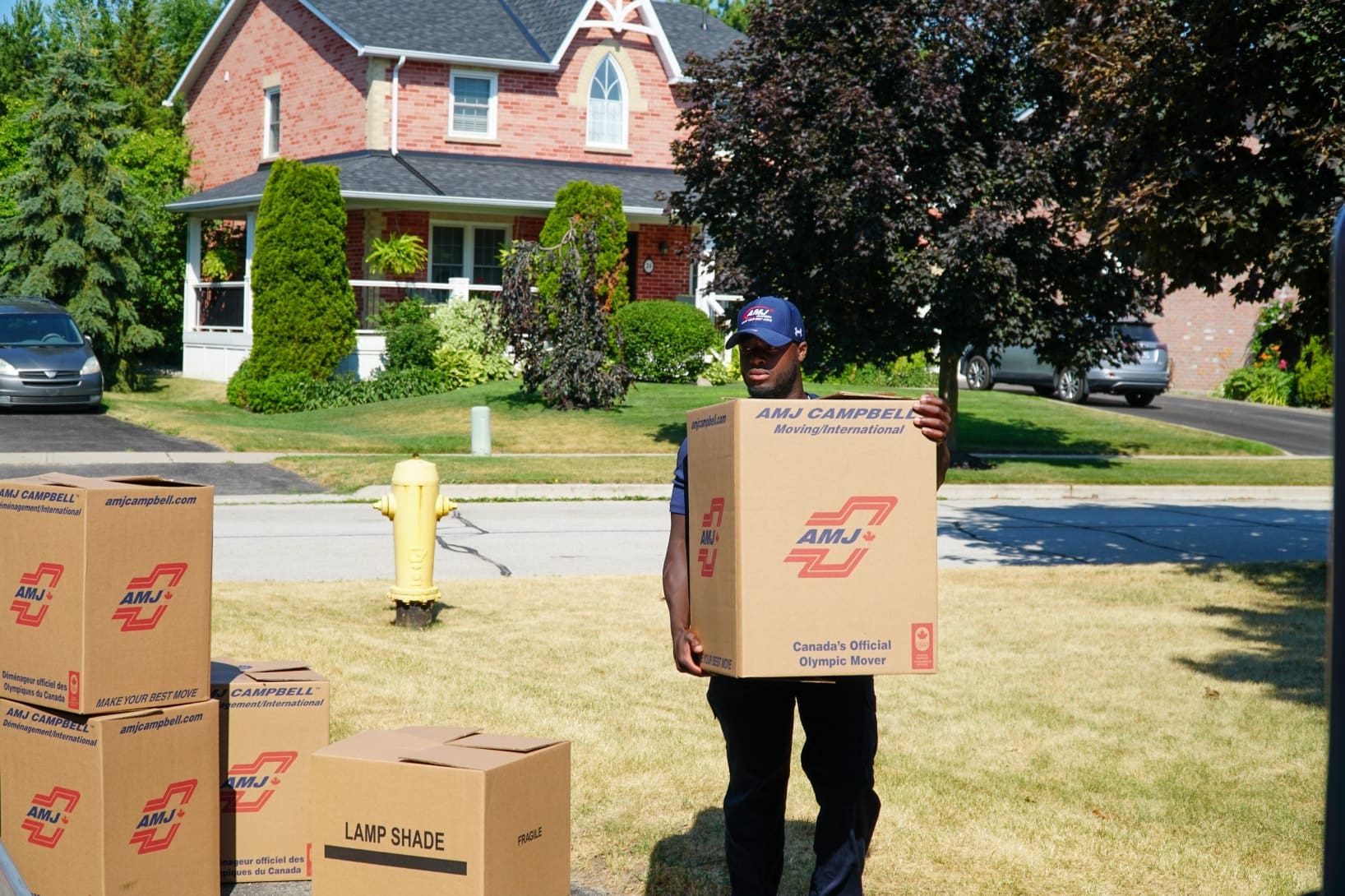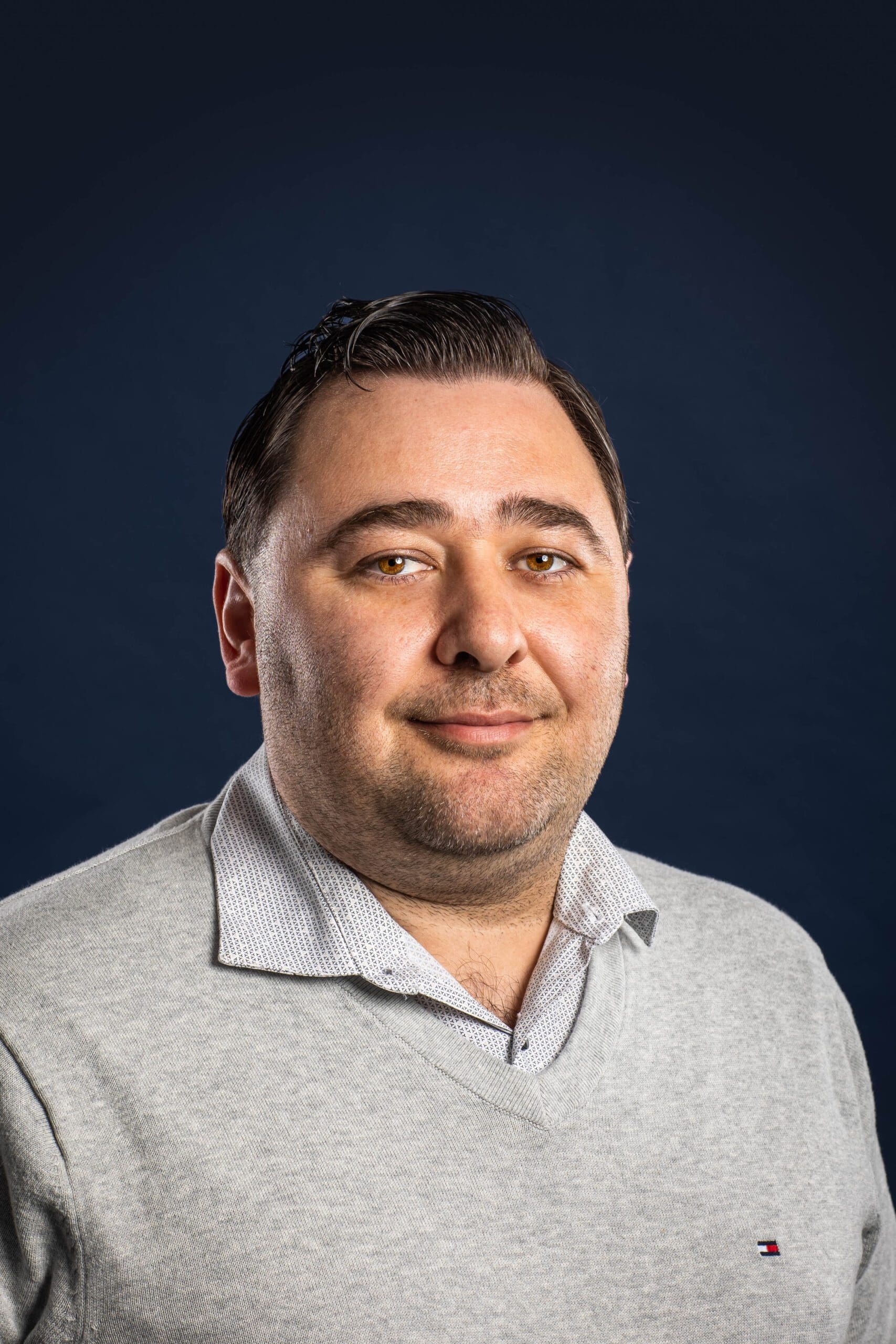 Jurgen Von Kaiser
Managing Partner
"Our team is committed to providing the best moving solution…for you."
Jurgen Von Kaiser
Managing Partner
Contact Jurgen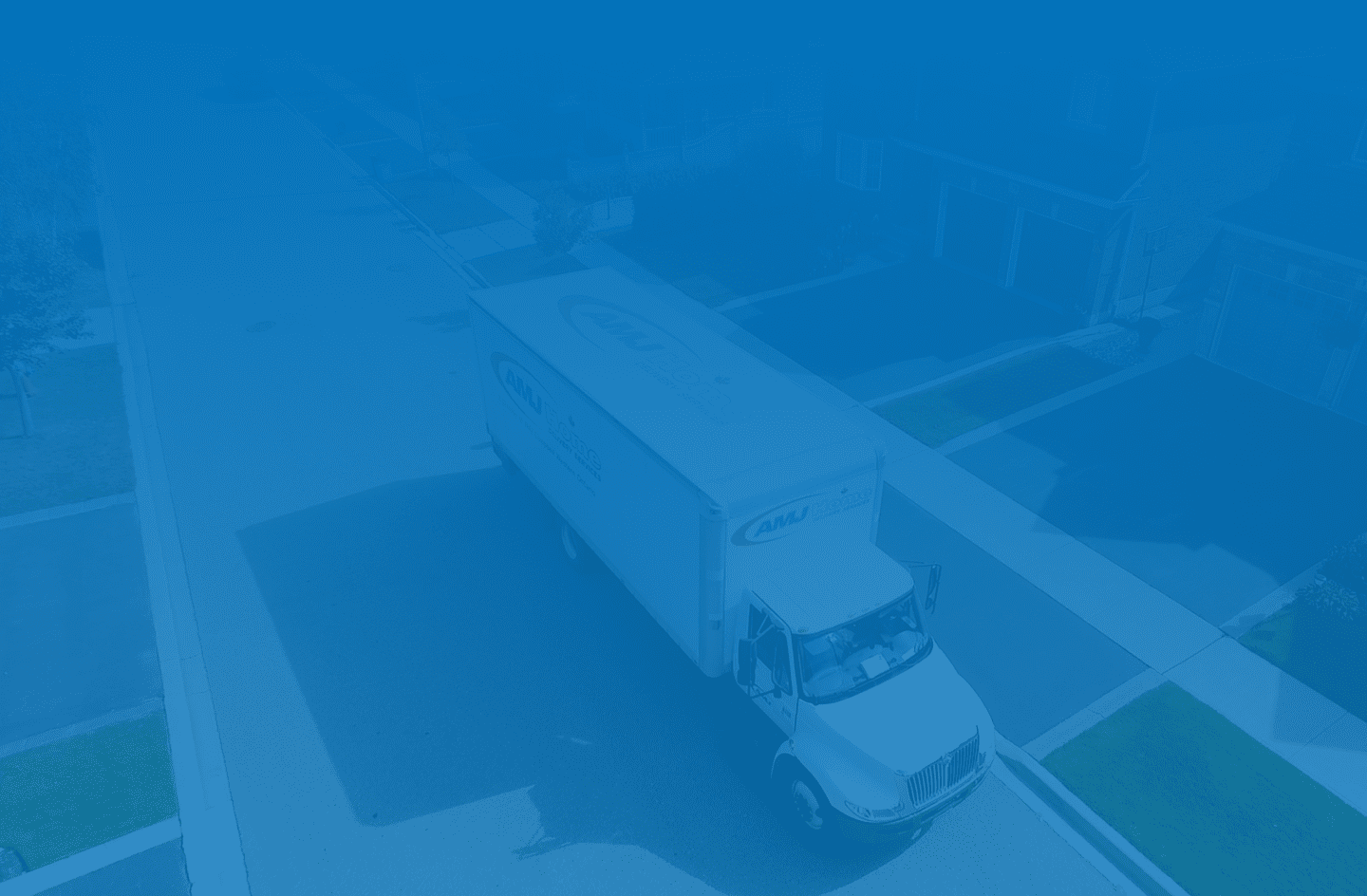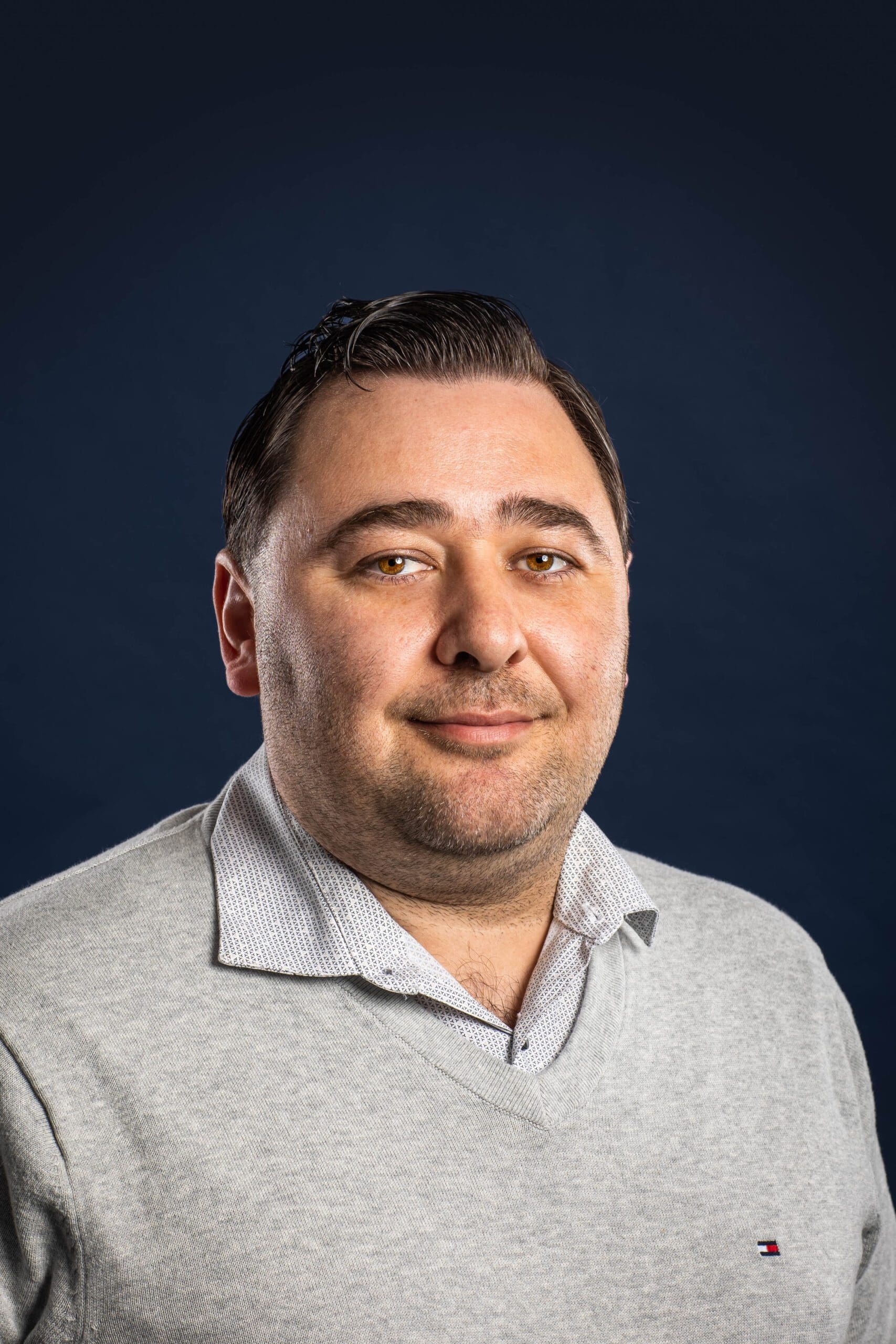 Jurgen Von Kaiser
Managing Partner
Contact Jurgen
It's no surprise AMJ is among the best movers in Oshawa.
We're here to support you through Covid-19
AMJ Campbell has full measures in place so you can move as safely as possible during Covid-19, under recommendation from Health Canada. We're in this together.
Reach

out
Latest Reviews
Jerry Kucheran
"I would really let you know how much we appreciate the job Glen and the boys did moving us from Port Hope to Whitby. Despite the weather conditions and snowing, the guys were great, with a great attitude and the professionalism they went about their work. Besides taking great care of our possessions and dealing with some challenging situations, everything was done in a timely manner. As the guys said about one challenge we had with a sofa bed, Glen would figure it out, which of course he did. This is the second time we have used AMJ moving from Mississauga to Port Hope with the same professionalism. Tess and I feel we got more then our value for the service provided and we wish to thank you again"
Sandi Fasciano
"Frank Will was courteous Nd very knowledgeable. We got a fair quote, and we did get several quotes, with no hidden costs. What he quoted was what we paid. He was very patient throughout the process, as we kept adding things along the way. He always answered or returned our calls. Was very accommodating and explained everything well. All the movers were very polite, professional, experienced, Nd did a great job in making sure all our possessions arrived without damage. They were very punctual, even delivered on a Sunday.! Great team of guys, also very accommodating, and very friendly. All in all can't say enough good things about the whole experience with AMJ from start to finish. Highly recommend using their services. Thanks so much to all involved. You made what could have been a very stressful experience a very pleasant one."
Your next career move could be with AMJ Oshawa!
We're always looking for great people to work with. Check out our latest job opportunities with AMJ Campbell.
View positions
Tell us about your move.
1 888 AMJ MOVE (265-6683)
Take care of your budget.
Here's a free estimate
Get a Quote