General
A Day in the Life of an AMJ Moving Specialist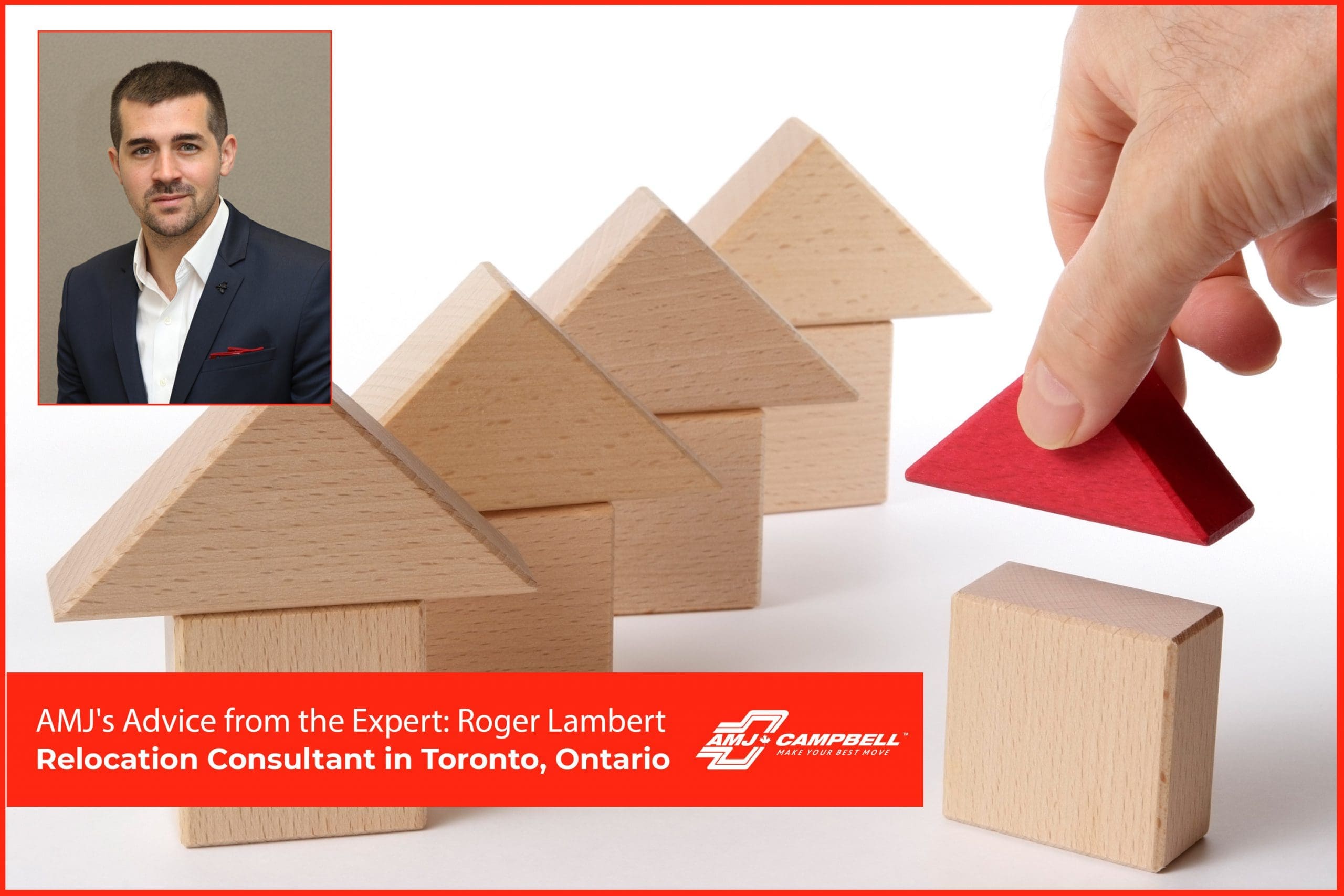 Typically, moving is something we deal with only once in every five or 10 years. But the team at AMJ Campbell move families and homes every day, making them the experts in all things relocation. In our first Moving Specialist feature, we sit down with AMJ Campbell Relocation Consultant Roger Lambert to learn what a typical day in the life of a moving professional is like.

To start off an average work day, Lambert conducts in-home surveys with his clients. This involves sitting down with them to understand exactly what a client needs to conduct a successful move.
"This is when we determine if the clients need packing, unpacking, and put-away services, we give them tips if they plan on packing themselves, and we walkthrough the home and take inventory," said Lambert. It's not unheard of for Lambert to visit as many as three to six homes each day.
An in-person estimate will save you overcharges
An important part of the process is carefully assessing each piece of furniture to determine approximate weight and cubic feet. This determines how long it will take to move belongings and what size of truck will be required.
"Luckily, we take the guess work out of it estimating," said Lambert. "The walkthrough is really important for us to see what is being moved."
This process prevents items from being unaccounted for, or items that may require special crating to prevent breakage.
Start packing early
While moving day approaches, relocation consultants make all necessary arrangements, from planning for packing supplies, to manpower, to learning height restrictions at the new home's loading dock. One of the most common problem customers come to AMJ with is that they tend to leave things to the last minute.
"When they are packing themselves, it is human nature that people underestimate how long it takes to pack and leave it to the last minute," said Lambert. "Be proactive. As soon as the sold sign is up, start packing what you don't need right away. If you do leave it to last minute, call us and we can arrange to do a partial pack for you."
Keep the communication lines open
There are a lot of moving parts when it comes to relocating your home. One of the best pieces of advice Lambert shares to clients is to keep the lines of communication open when it comes to planning for moving day.
"We understand that plans change, and that's okay, we want to help and we are flexible. It helps and saves on stress when everything is well communicated with us," said Lambert. Some examples include added furniture items that were not included in the estimate before the move or what services are going to be needed. "The more information we have, the better we can serve our clients."
Being an integral part of the 1,000 AMJ Campbell moves a week on average, Lambert finds satisfaction in getting the job done well.
"When people are happy with the crews and whole moving experience, that's what is memorable for me," Lambert said.
For more helpful tips on how to conduct a successful move, check out our 6-Week Planner: Preparing for Moving Day blog or reach out to an AMJ Campbell moving specialist near you today.