Kingston Movers
Moving? Call Kingston's top movers.
We've been Kingston's experts in local and international home and office moves since 1997. All those years of experience mean you can trust the AMJ Kingston moving team to deliver a seamless moving experience to get your belongings wherever they need to go. How? Because we're logistical wizards. AMJ Kingston has flexible solutions to help you move next door or to another continent and storage options in case your belongings won't be following you to your new address. No wonder so many Kingston locals choose us for their home and office moves. So, if you're searching for a reliable moving company in Kingston, talk to AMJ. We're all about smooth moves, on-time delivery, and your peace of mind.
Hours of Operation
Weekends: 8:00am – 5:00pm
Saturday: 8:00am – 5:00pm
Sunday: 8:00am – 5:00pm
Thursday: 8:00am – 12:00pm
Friday: Closed
Contact Info
1234 Gardiners Road, Kingston, Ontario K7P 2T5, Canada
The Kingston movers to call first
Kingston's top movers move homes and offices.
Full-service experts in local and long distance residential and commercial moves
Exclusive offers for CAA and Aeroplan Members
Recipients of multiple awards for service and sales excellence
Top-rated packing/unpacked, crating/uncrating services
Logistics and storage solutions to handle complex moves
Complete office and commercial moving and design services
Completely committed to environmental sustainability
Full safety protocols in place
All crews are background checked and bonded by a certified independent party
Kingston
Moving Kingston since 1997
Kingston's movers for people and businesses
AMJ Kingston is the name Kingston locals have trusted for their home and office moves for over 24 years. We don't like to toot our own horn, but our Kingston moving team has gotten quite a few accolades for our top-notch customer service. What does this mean for you? Simple: you can count on our local movers for a stress-free move – whether you're relocating down the street, across the province or to a different continent.
Looking for a Kingston moving company? You'll need a team that's both strong and smart. AMJ Kingston brings the muscles and the brains; we're like your personal moving consultants because we'll help you plan your move down to the smallest detail. After all, when you're backed by one of Canada's largest full-service moving companies, you have the resources and connections to make things happen. With AMJ Kingston, you get the best of both worlds. Besides being a part of a national moving company, we're also locals who know the ins and outs of our neighbourhoods and businesses. That's your assurance that your move will be handled with a personal touch.
For AMJ Kingston, moving is personal. We're not just movers in Kingston; we're also your neighbours who are ready to help. So, if you need a reliable neighbour who has the resources of a big moving network, talk to AMJ Kingston. We can't wait to help you move on to your next chapter.
Here's a free estimate!
Kingston
As Kingston movers, we do custom moving
Bringing you all-inclusive, stress-free moves since 1997
Home moving
We understand that moving homes is a big life-change. Your AMJ team will take care of every detail of your residential move, whether local or long-distance, so you can arrive happy at your new home. AMJ Campbell's personal home moving services are designed to be flexible, without pressure or come with a big cost.
Office moving
Moving offices means downtime and that's not good for your business. As Kingston movers, we know how to plan your office relocation quickly and affordably. Want to start fresh? Tap into our design expertise and transform your office space with adaptable furniture, pro installation and even furniture recycling. We make it our business to get yours up and running, on time and on budget.
Custom crating
Packing something out-of-the-ordinary? Talk to the Kingston moving team. From custom sizes to special materials, our trusted third-party suppliers can build a custom crate for whatever it is you need to move.
Moving boxes
Why spend energy hunting down cartons and moving supplies?  From cartons to packing paper to bubble wrap, your Kingston movers have all the supplies you need to pack your possessions safely and securely.
Special product and home deliveries
Hundreds of companies rely on AMJ Campbell's large fleet of trucks to help deliver to their customers. From appliances and electronics to anything in between, our advanced home delivery program helps companies like yours deliver on time and on budget.
Storage and warehousing
Not enough space in your new location? Use ours! AMJ Kingston has secure, affordable storage spaces toaccommodate businesses of all sizes. Every warehouse across the country is managed by a specialized team that carefully keeps your items secure.
Packing & protection services
When you leave the packing to AMJ Campbell in Kingston, your items are all protected by us too. So why not let our efficient, expert packers pack up your place? Your Kingston movers will treat your things like they are our own.
US & international moves
Moving across borders can be complicated and paperwork can be downright overwhelming. AMJ Campbell's overseas and cross-border moving teams are well versed in managing every aspect of international moves – including corporate relocations. Your personal AMJ Campbell advisor will keep you informed every step of the way.
Specialized logistics
Not all moves are straightforward. That's why AMJ Kingston has a specialized logistics moving team to make complicated moves simple. Whether your move includes multiple locations or has a multitude of different moving parts, we'll simplify it all and get you wherever you need to go.
Kingston
Community Support
At AMJ Campbell Kingston, we take pride in our community and are dedicated to supporting local partners like Move for Hunger, the Royal Le Page Shelter Foundation, the Kingston Association for Community Living, the Kingston Toy Drive, and the Garrison Family Fun Fest.
National Partners & Sponsorships
Sponsorships
Our partners in sport do great work to keep Kingston communities active and thriving. AMJ Campbell is grateful for these relationships to help create positive change through sport: The Ice Wolves Girls Hockey Team, Greater Kingston Chamber of Commerce Annual Golf Tournament, Red House Golf Tournament, and Dawdy Racing.
National Partners & Sponsorships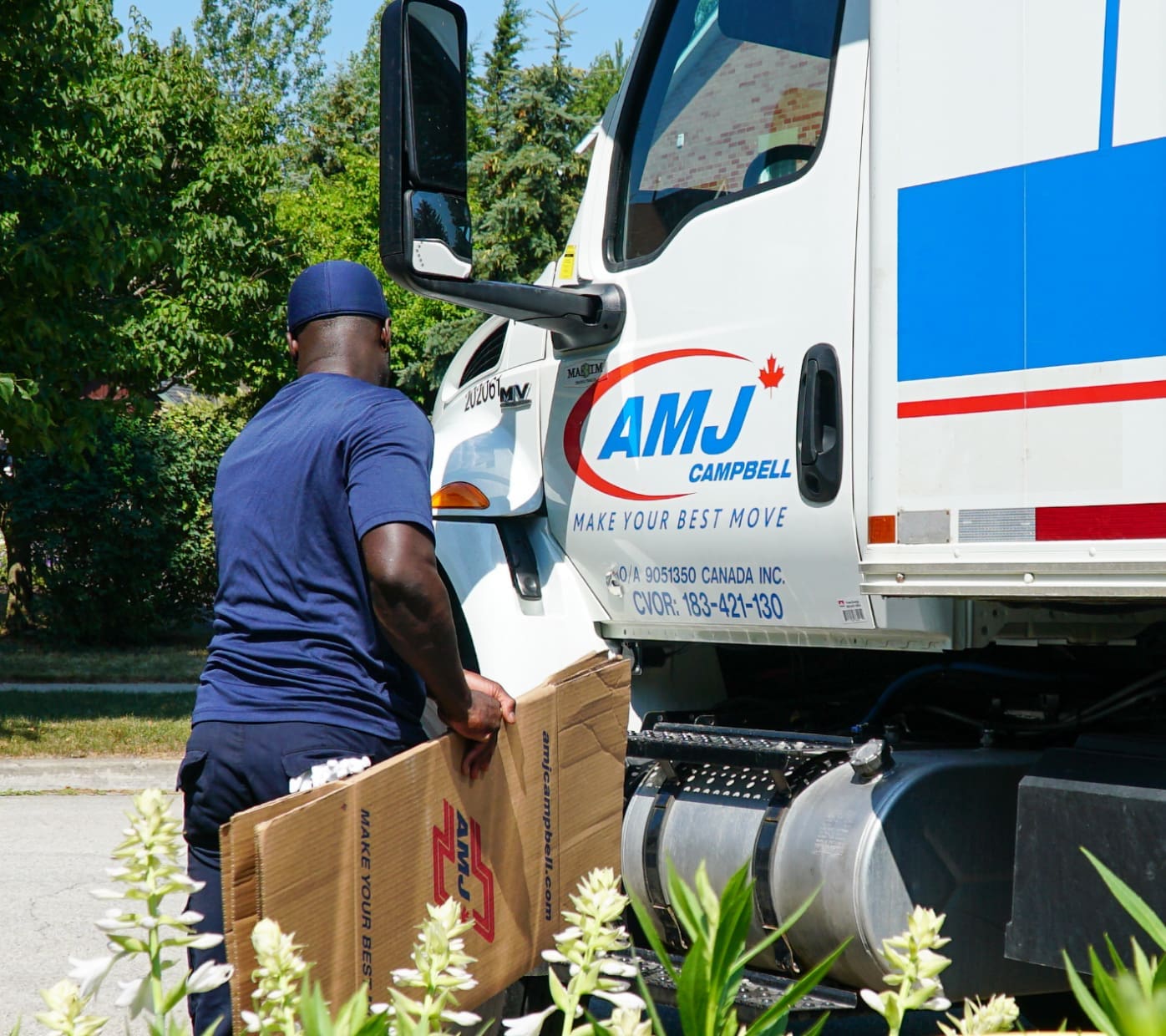 Mike Frappier
General Manager
"We're dedicated to moving you with total care."
Mike Frappier
General Manager
Contact Mike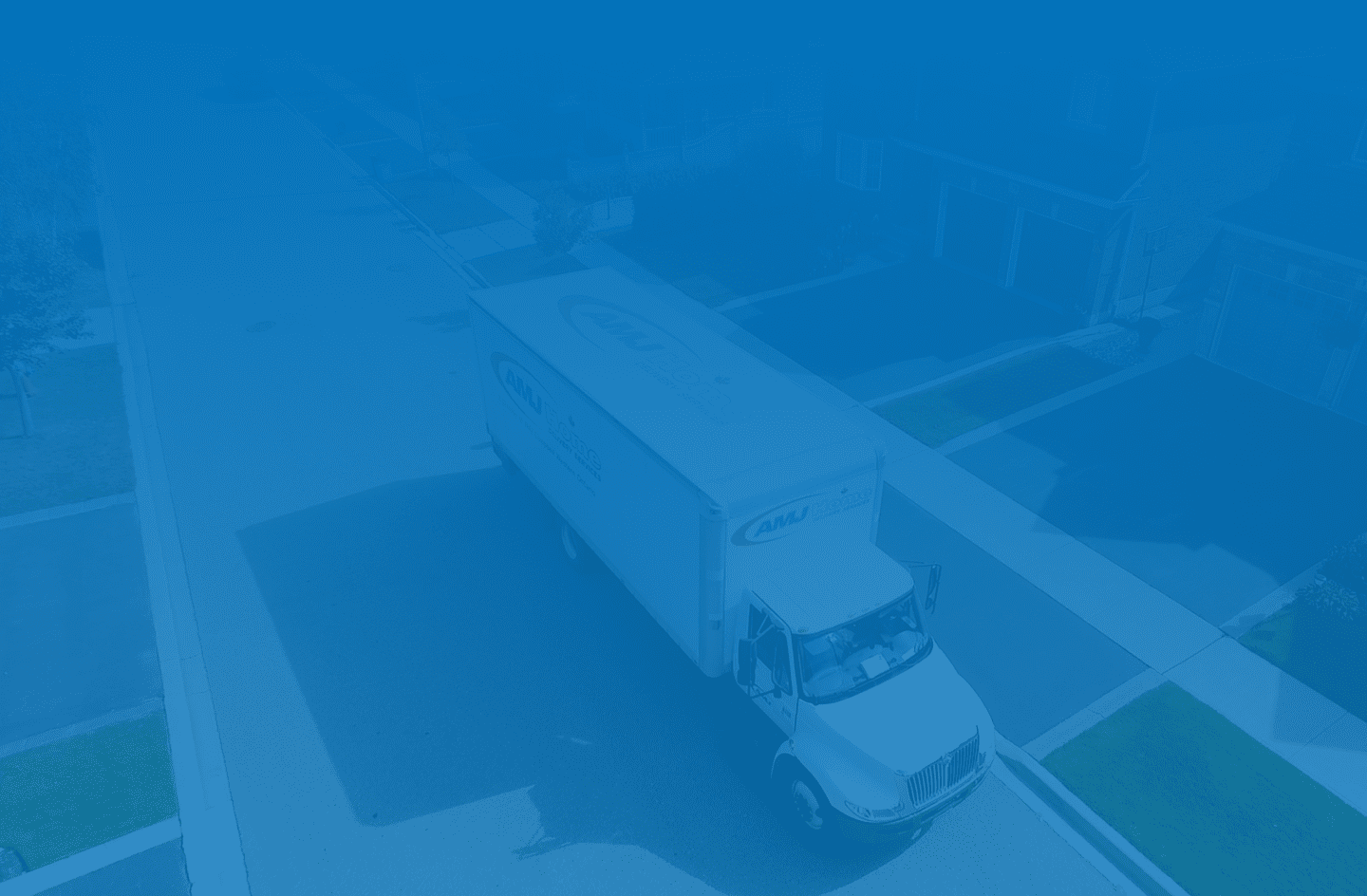 Mike Frappier
General Manager
Contact Mike
It's no surprise AMJ is among the best movers in Kingston.
We're here to support you through Covid-19
AMJ Campbell has full measures in place so you can move as safely as possible during Covid-19, under recommendation from Health Canada. We're in this together.
Reach

out
Latest Reviews
D J
"Mike and his crew (including Tiny Tim) did an outstanding job in delivering our furniture. Polite, careful with some very breakable items, willing to go the extra mile. Weather was hot, rainy and humid and they did not complain a single bit. Made extra effort not to track dirt into the house. I don't think very positively of the moving industry having many bad experiences so that this delivery and setup went 100% smooth is especially appreciated."
Dave Gordon
"Trevor and his crew were amazing. They were courteous, prompt and professional. They took great care to wrap furniture properly and packed the truck very carefully. We would recommend these guys to anyone."
Julie Phil T
"We were very happy with how our move went. The guys arrived on time and finished ahead of schedule and under budget. Everyone was very friendly and helpful. We would definitely recommend AMJ Campbell – Kingston"
Stephanie Zavitz
"AMJ Campbell is my preferred moving company. I have used others in the past and have been disappointed with the overall service quality and billing surprises. Not the case with AMJ. Their estimates are extremely accurate. Their service is top notch. They arrive on time, are very careful with all items to be moved and go above and beyond to deliver a worry free move. Highly recommended for all your moving needs."
Your next career move could be with AMJ Kingston!
We're always looking for great people to work with. Check out our latest job opportunities with AMJ Campbell.
View positions
Tell us about your move.
1 888 AMJ MOVE (265-6683)
Take care of your budget.
Here's a free estimate!
Get a Quote