Halifax Movers
Personalize AMJ Campbell's leading moving services, reputation and expertise in Halifax, Nova Scotia to accommodate your move — precisely. Any shape. Any size. On time.
Contact Info
31 John Savage Ave, Dartmouth, NS B3B 2C9, Canada
Halifax's top movers are here to help
Full-service, local and long-distance residential moves
Complete office & commercial moving and design services
Exclusive offers and discounts for CAA & Aeroplan Members
An ideal, port location for international services
An industry leader in home delivery
Fully committed to environmental sustainability
Gold rated-packing/unpacking, crating/uncrating services
We respect and uphold a proactive work environment in all areas of our business
Proven and personable experts on hand, always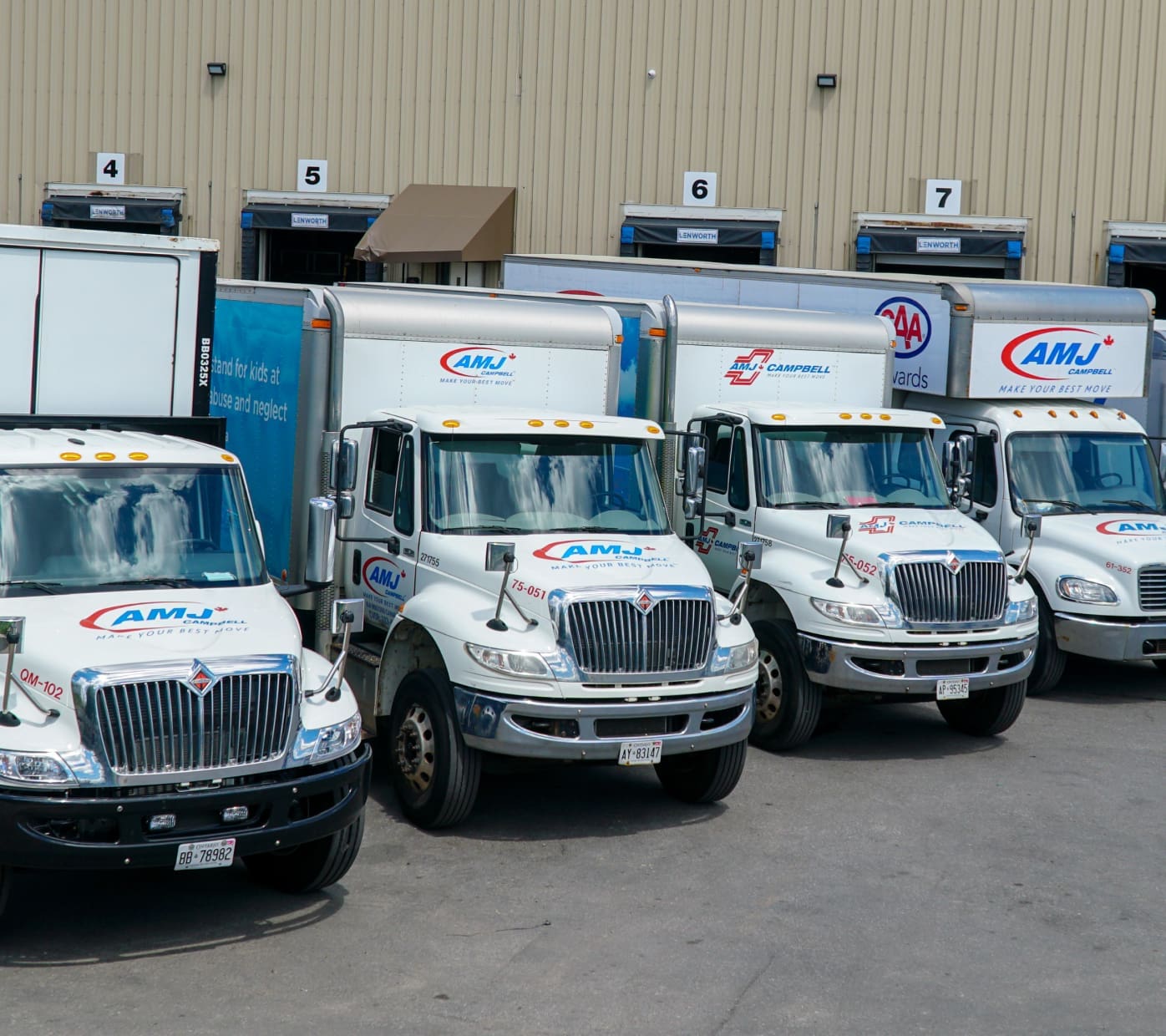 Halifax
AMJ Halifax Supporting families and businesses in Halifax since 1983
For nearly four decades AMJ Halifax has been helping people move their homes and businesses. And now? We are one of the top full-service moving companies in Canada. This means you can count on us to get where you need to go from Halifax, no matter what — and feel good about it. As a port city in Canada, we are ideally situated for international services; which we are especially known for. AMJ Halifax has also grown to become a leader in home delivery services, working with marquee national retailers.
Whether you are moving your home, your office, or making an international move, AMJ Halifax is here to support you. The AMJ family is proud to be actively involved in our community and surrounding areas. We live here too, after all. So, for sure we know the ins and outs of our neighbourhoods and businesses. But, more important to us are the people and families behind them. That's why AMJ Halifax is dedicated to providing personalized services and expertise in everything we do — down to the very last detail of your move.
AMJ Campbell is not just Canada's largest coast-to-coast moving company; we are people helping people make important changes in their lives, businesses and communities.
Here's a free estimate!
Halifax
Custom moving services in Halifax
Home moving
We understand that moving homes is a big life-change. Your AMJ team will take care of every detail of your residential move, whether local or long-distance, so you can arrive happy at your new home. AMJ Campbell's personal home moving services are designed to be flexible, without pressure or come with a big cost.
Packing & protection Services
Taking advantage of AMJ Campbell's packing services will ensure you are packed for your move efficiently and securely. We will take care of your things like they are our own, and with AMJ Campbell's protection services you can rest easy.
US & international moves
AMJ Campbell has expert overseas and cross-border moving teams, specifically trained to manage every detail of your international move, including corporate relocation. A personal AMJ Campbell advisor will be there to guide you through every step.
Crating and third-party services
Your happiness is our business; providing crating and third-party services is simply part of that. We custom build each crate to meet your requirements for each type of product. By working with and relying on AMJ Campbell you can know we will have a solution for your move, in any situation. We are proud of our wide network of third-party providers and partners.
Special product and home deliveries
From appliances and electronics to fragile and unusual items of any size, AMJ Campbell has got you and your customers covered. Our advanced home delivery program is set up to help keep customers conveniently safe and happy at home with flexible services.
Affinity Vaults
AMJ's Affinity Vaults are specially engineered moving containers used to easily transport and store small shipments throughout Canada. They allow for guaranteed moving and extended delivery dates, flexible scheduling and storing your possessions safely in one of AMJ Campbell's cross-country warehouses.
Specialized logistics
AMJ's specialized logistics moving team turns complex moves into simple, secure and seamless projects — adapting precisely to whatever it is you're moving, in any environment. Nothing is too delicate, unusual or complicated.
Office moving
AMJ Campbell provides office moving services, including complete office transitions and relocations. Working with AMJ will let you transform or move your office in a cost-effective, timely way with great design, adaptable furniture, pro installation, full moving and furniture recycling.
Carton sales
AMJ Campbell has a full range of cartons and supplies available to make your move easier. Whether it's boxes, packing paper, or bubble wrap, we can provide what you need to protect and move your possessions with ease.
Storage and warehousing
AMJ Campbell's secure, affordable storage will keep your possessions safe. And our commercial solutions will cover businesses of any size. AMJ's specialized team will also manage every aspect of your warehousing needs.
Halifax
Community Support
AMJ Halifax supports the following organizations:
Royal LePage Shelter Foundation
Curling Nova Scotia
The Salvation Army
Move for Hunger
National Partners & Sponsorships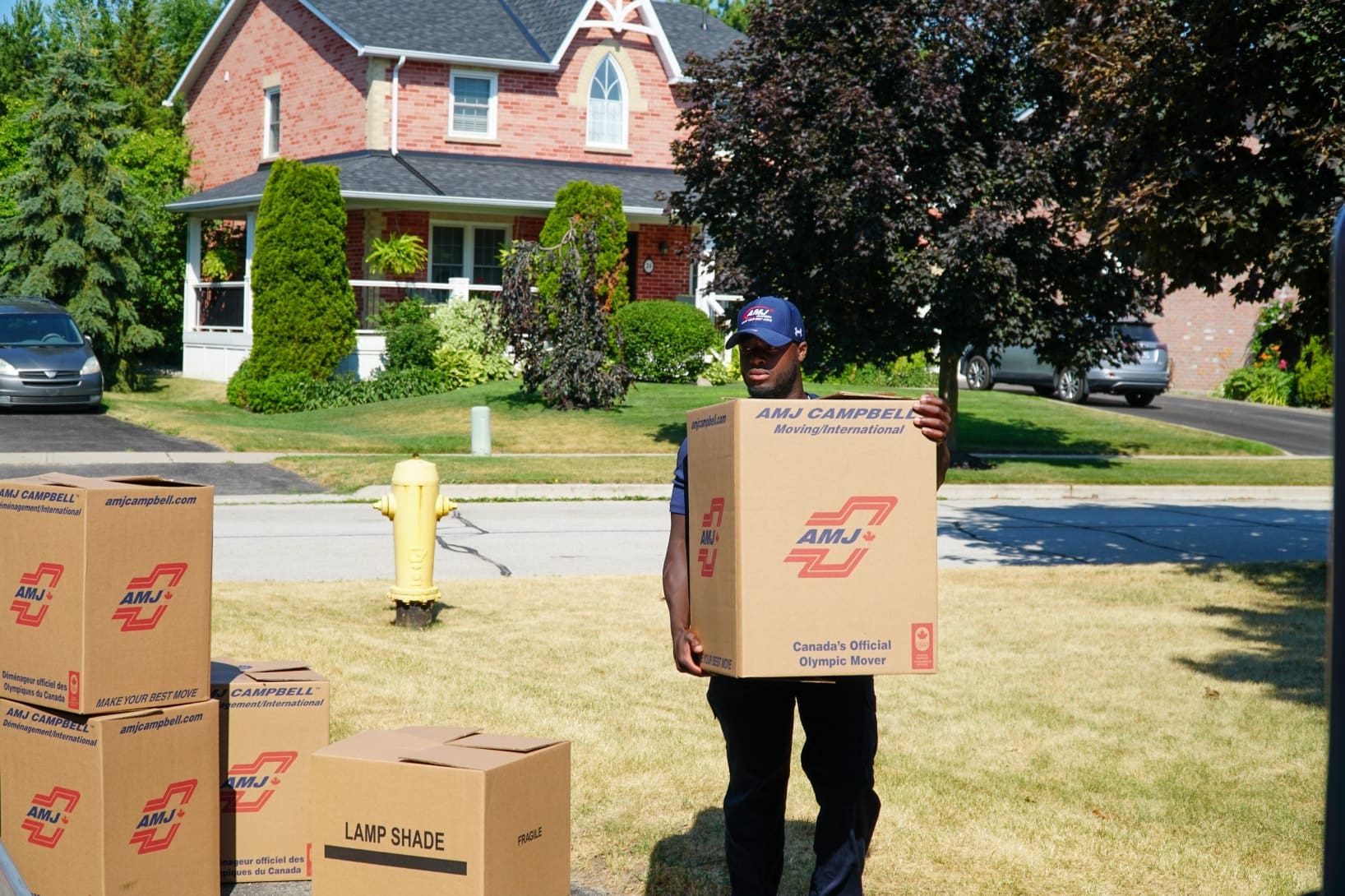 Jason Buchanan
General Manager
"Our steady growth shows that we truly care."
Jason Buchanan
General Manager
Contact Jason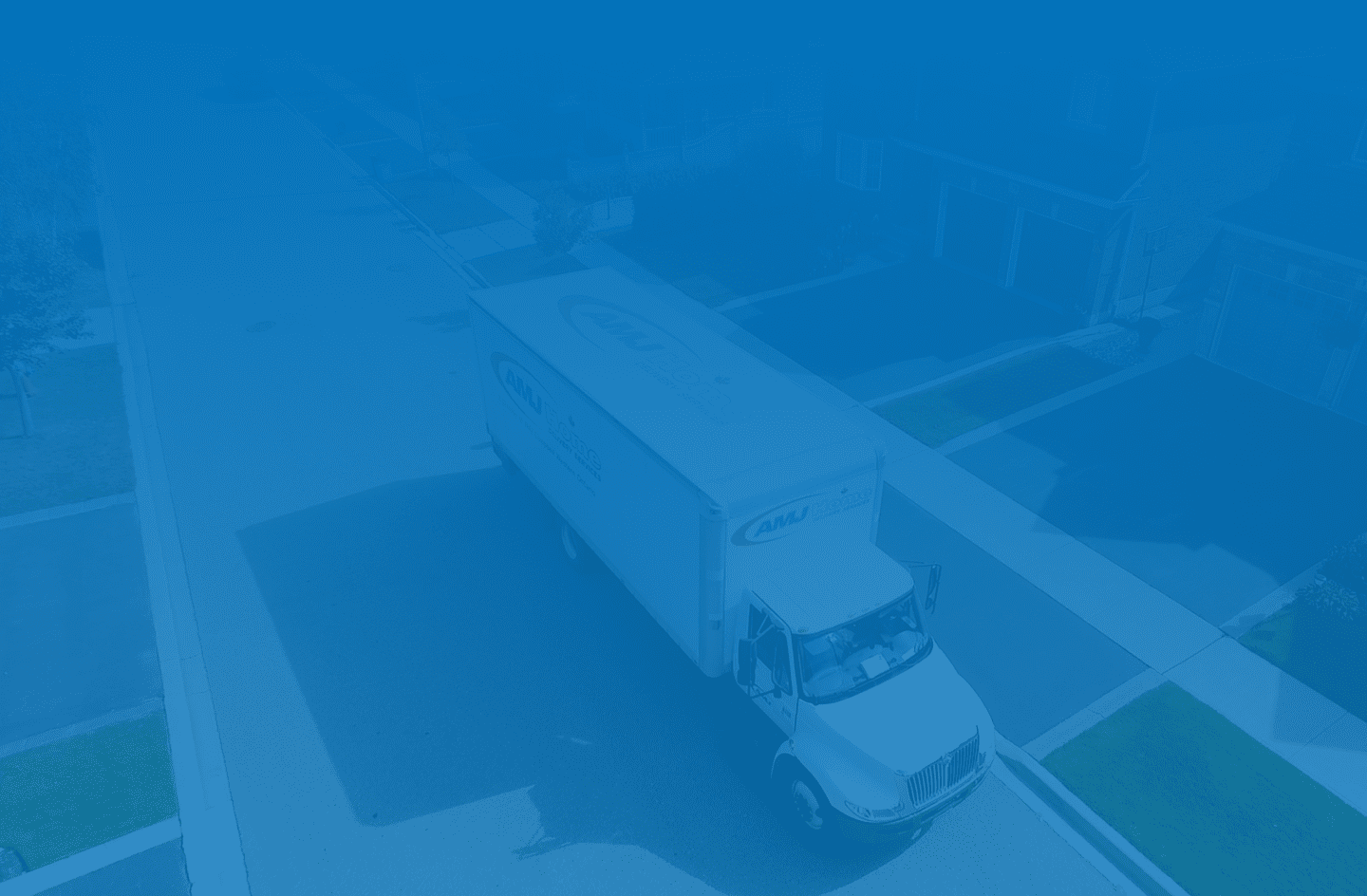 Jason Buchanan
General Manager
Contact Jason
It's no surprise AMJ is one of the best moving companies in Halifax.
We're here to support you through Covid-19
AMJ Campbell has full measures in place so you can move as safely as possible during Covid-19, under recommendation from Health Canada. We're in this together.
Reach

out
Latest Reviews
Richard Roda
"Good response timed and accommodating to our time frame which isn't always easy organizing elevators and other constraints. Reasonable price and professional both admin and movers themselves."
Andrew Weseen
"-Simple to arrange move. -Clear, friendly and consistent communication. -Excellent professionalism displayed by both office staff and movers. -Requests from us were well accommodated with no hassle. -Good attention to pandemic safety. Would use this service again."
Barry O'Keefe
"We had a arrangements with another Dartmouth mover for June 24 into a newly built building that had scheduled receiving hours for the elevators of only 2 hours per move. 10 days before, we were told we'd been moved to the 25!!. After panic calling around Halifax I finally called AMJ, knowing I was going to pay a premium for a very simple move. I spoke to their sales person, Randy, gave him a list we had prepared, and within 90 minutes,, he had a quote back to me that was a LITTLE more costly… very little more, but from the way he approached it, it was in the hands of a professional team. They called the day before to confirm all the details. I was still nervous about the tight time line of noon to 2:00, allowing for them to load, make the trip and get everything up the elevators and in. The team showed up a few minutes early, and they were done and out by shortly before 2:00. The three guys were awesome, well trained, and worked without wasting a moment. The very small difference was MORE than worth it.. 10/10 or 5 stars from here!!"
Your next career move could be with AMJ Halifax!
We're always looking for great people to work with. Check out our latest job opportunities with AMJ Campbell.
View positions
Parlez-nous de votre déménagement.
1 888 AMJ MOVE (265-6683)