Calgary Movers
Personalize AMJ Campbell's leading moving services, reputation and expertise in Calgary to accommodate your move — precisely. Any shape. Any size. On time.
Calgary's top movers are here to help
Exclusive offers and discounts for AMA and CAA Members
Commitment to environmental sustainability
Convenient vaults available for direct service or storage
Exclusive offers CARP members
AMJ Campbell is Calgary's leading office moving company
Repurpose or upgrade office furniture
We respect and uphold a proactive workplace in all areas of our business
Proven and personable experts, always
Calgary Movers
Supporting families and businesses in Calgary since 1980
For four decades, Calgarians have relied on AMJ Campbell Calgary to move their homes and businesses. And now? We are one of the top full-service moving companies in Canada. This means you can get where you need to go from Calgary, no matter what — and feel good about it. Whether you are moving your home, your office, or making an international move, AMJ Calgary is here to support you. The AMJ family is proud to be actively involved in the Calgary community and surrounding area. We live here too, after all. So, for sure we know the ins and outs of our neighbourhoods and businesses. But, more important to us are the people and families behind them. That's why AMJ Calgary is dedicated to providing personalized services and expertise in everything we do — down to the very last detail of your move.
AMJ Campbell is not just a moving company; we are people helping people make important changes in their lives, businesses and communities. Reach out to an
AMJ Calgary expert and discover the right moving services for your residential, office, commercial business, or storage needs.
Here's a free estimate!
Calgary Movers
Custom moving services in Calgary
Home moving
We understand that moving homes is a big life-change. Your AMJ team will take care of every detail of your residential move, whether local or long-distance, so you can arrive happy at your new home. AMJ Campbell's personal home moving services are designed to be flexible, without pressure or come with a big cost.
Packing & protection Services
Taking advantage of AMJ Campbell's packing services will ensure you are packed for your move efficiently and securely. We will take care of your things like they are our own, and with AMJ Campbell's protection services you can rest easy.
US & international moves
AMJ Campbell has expert overseas and cross-border moving teams, specifically trained to manage every detail of your international move, including corporate relocation. A personal AMJ Campbell advisor will be there to guide you through every step.
Crating and third-party services
Your happiness is our business; providing crating and third-party services is simply part of that. We custom build each crate to meet your requirements for each type of product. By working with and relying on AMJ Campbell you can know we will find a solution for your move, in any situation. We are proud of our wide network of third-party providers and partners.
Special product and home deliveries
From appliances and electronics to fragile and unusual items of any size, AMJ Campbell has got you and your customers covered. Our advanced home delivery program is set up to help keep customers conveniently safe and happy at home with flexible services.
Affinity Vaults
AMJ's Affinity Vaults are specially engineered moving containers used to easily transport and store small shipments throughout Canada. They allow for guaranteed moving and extended delivery dates, flexible scheduling and storing your possessions safely in one of AMJ Campbell's cross -country warehouses.
Specialized logistics
AMJ's specialized logistics moving team turns complex moves into simple, secure and seamless projects — adapting precisely to whatever it is you're moving, in any environment. Nothing is too delicate, unusual
or complicated.
Office moving & furniture sales
AMJ Campbell provides office moving services and furniture sales, including complete office transitions and relocations. Working with AMJ will let you transform or move your office in a cost-effective, timely way with great design, adaptable furniture, pro installation, full moving and furniture recycling.
Carton Sales
AMJ Campbell has a full range of cartons and supplies available to make your move easier. Whether it's boxes, packing paper, or bubble wrap, we can provide what you need to protect and move your possessions with ease.
Storage and warehousing
AMJ Campbell's secure, affordable storage will keep your possessions safe. Our commercial solutions will cover businesses of any size. AMJ's specialized team will also manage every aspect of your warehousing needs.
Calgary Movers
Community Support
AMJ Campbell Calgary takes pride in our community and is dedicated to supporting local partners like the Salvation Army's Toy Mountain Campaign, the Women in Need Society, the Girl Guides of Canada and Canada's Sports Hall of Fame.
National Partners & Sponsorships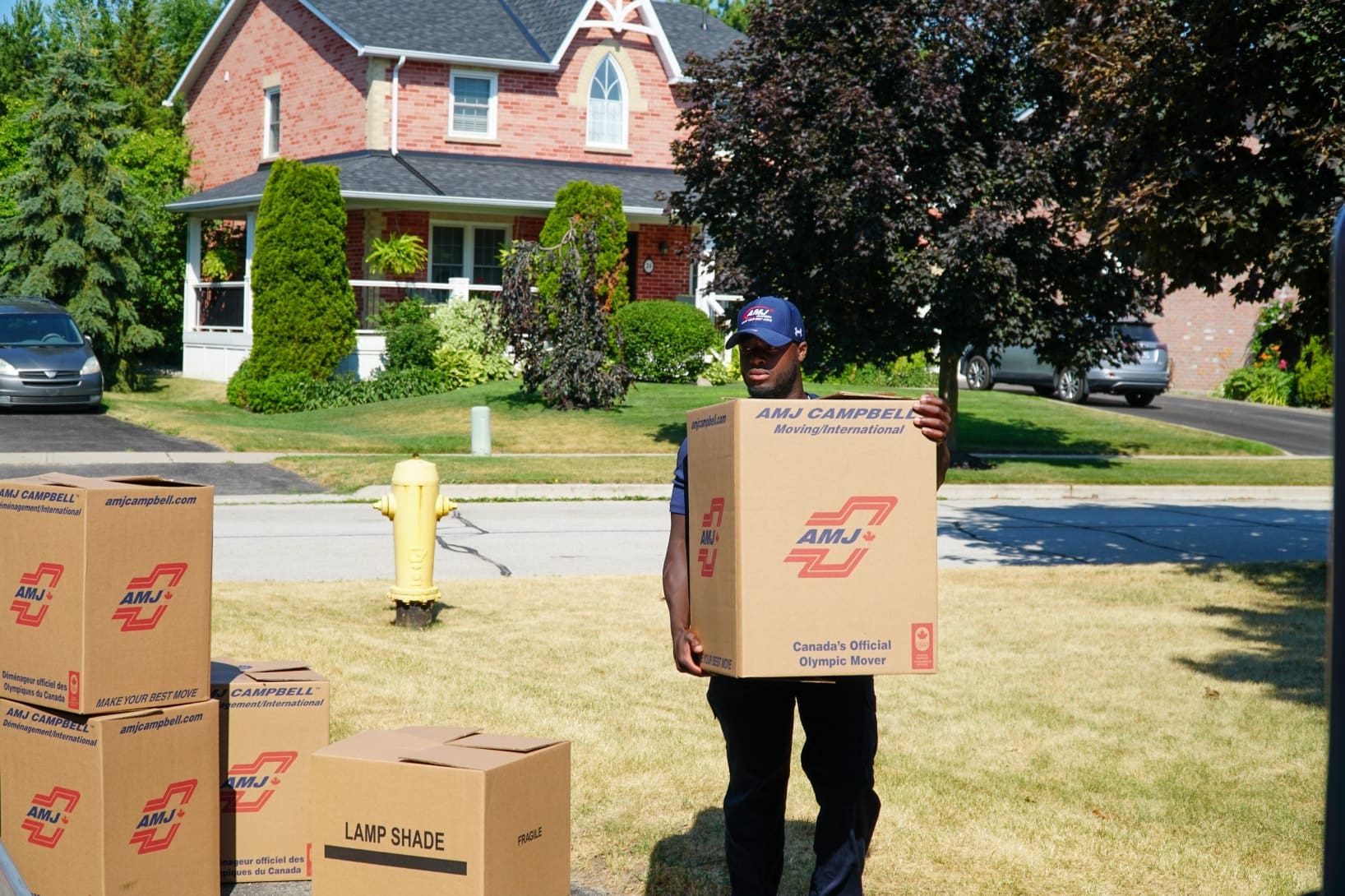 Calgary Movers
Leadership
Jordan Campese
General Manager
"Our team is committed to every customer, every step of the way."
Jordan Campese
General Manager
Contact Jordan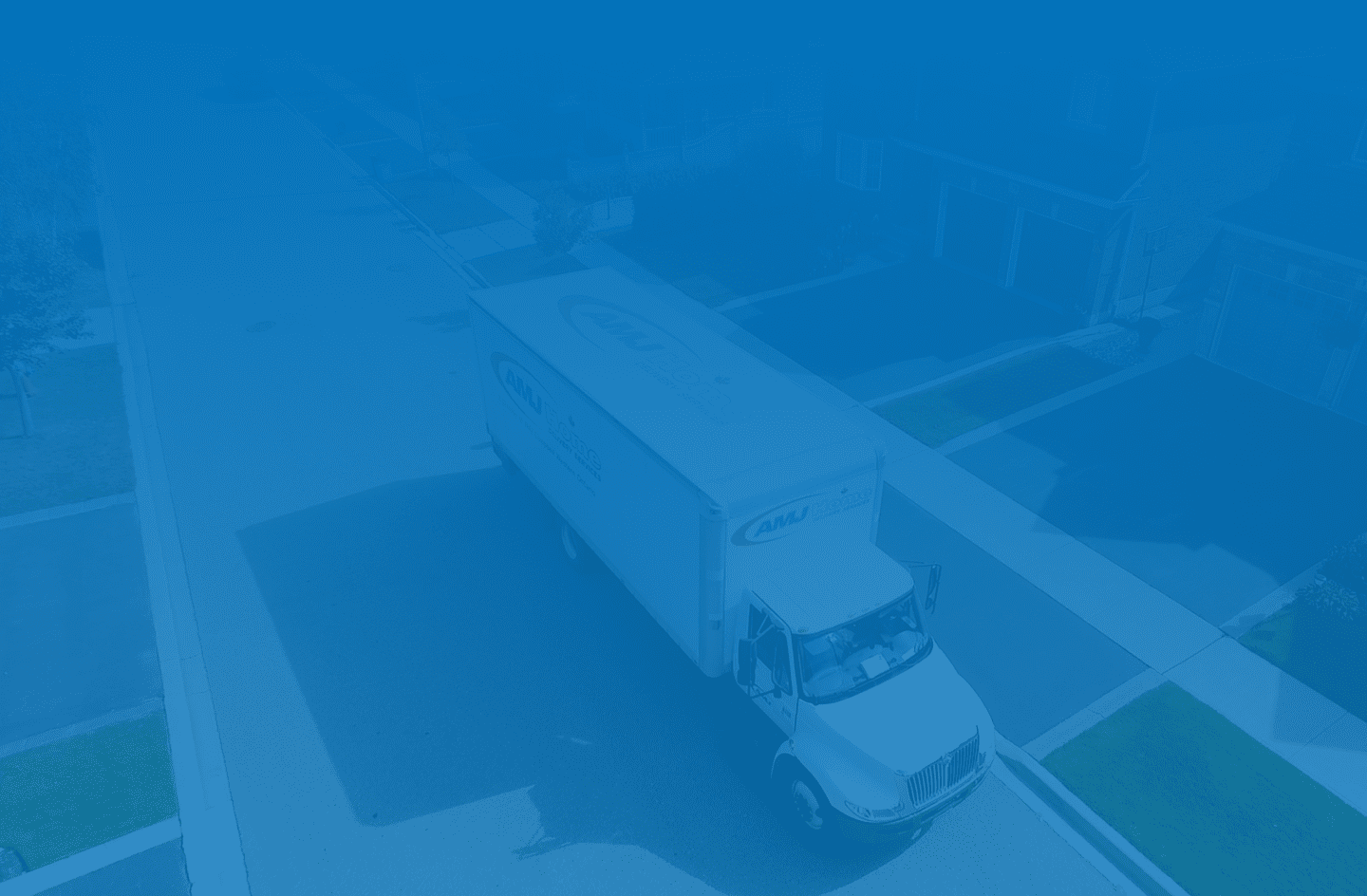 Jordan Campese
General Manager
Contact Jordan
It's no surprise AMJ is among the best movers in Calgary
We're here to support you through Covid-19
AMJ Campbell has full measures in place so you can move as safely as possible during Covid-19, under recommendation from Health Canada. We're in this together.
Reach

out
Latest Reviews
Andrew Jarvis
"Very impressed with the service from AMJ Campbell. The pickup and drop-off went very smoothly and the movers themselves were very cautious with our furniture. Friendly staff all around. Would recommend this company to anyone looking for a cross-country move."
Corie Houldsworth
"The office was great to work with to book my move. The movers were very professional and efficient. The office was also very responsive in answering some questions I had about billing after the move. Very pleased!"
Mira Crawford
"I called several moving companies for quotes and got Tara Hargreaves at AMJ Campbell to give me one. She was not only the best priced for across Canada move, she was professional, pleasant and very assuring about stress free move. Both loading and unloading crews were superb! On time ! 4000 km latter and not a scratch! I was crying happy tears after all was done, overwhelmed how smooth it went! I had a lots of stuff and it took more than 8 hours to dismantle, load and pack in Calgary. The crew from London Ontario delivered to Leamington and unloaded, unpacked, set and placed exactly where I wanted it in 32C heat in less than 6 hours!! AMJ Campbell can really be proud of the people that represent the company! BRAVO!"
Tim Janz
"Had a super crew. They worked well together, teaming up when needed and working hard on their own. Mats were carefully placed to protect hardwood floors moving out and moving in. We had done significant prep work for them, beds dismantled, boxes labelled and colour coded, and they appreciated how that made it much easier for them to do their job well. Two examples of their care and attention: 1. We packed our china cabinet, and then the crew wrapped it carefully in blankets and moved it out on a dolly to the truck. At the new house it was moved back in and unwrapped. Quite the surprise when we found two champagne glasses, unbroken, inside! We had missed the glasses when we packed it, but they survived the move inside the cabinet! 2. The crew also moved our tall upright piano up from our basement, through a very narrow stairwell. I had taken the wheels off of the piano, but there was still only an inch of clearance on the height of the piano. With skid plate, and special straps, the crew of four used a significant amount of muscle in a very small space to lift the piano, unscathed and in tune. Bravo! When I was quoted the price, it was an hourly rate and set at 8 hours for a crew of four. This crew did it in less than eight, but that was because of their amazing work ethic. I am sure other companies with other crews, would have taken longer and charged more. I was happy to pay the quoted price (and added some beverage money for the crew). I cannot speak for all crews at AMJ Campbell, but the crew that worked my move was top notch, and I would not hesitate to hire them again. Well done!"
Your next career move could be with AMJ Calgary!
We're always looking for great people to work with. Check out our latest job opportunities with AMJ Campbell.
View positions
Parlez-nous de votre déménagement.
1 888 AMJ MOVE (265-6683)