Halton – Hamilton Movers
Moving? Start with Halton & Hamilton best movers
Personalize AMJ Campbell's leading moving services, reputation and expertise in the Halton, Hamilton, Niagara, Ontario region to accommodate your move — precisely. Any shape. Any size. On time.
Hours of Operation
Weekends: 8:00am – 5:00pm
Saturday: 8:00am – 5:00pm
Sunday: 8:00am – 5:00pm
Thursday: 8:00am – 12:00pm
Friday: Closed
Contact Info
2924 Portland Drive Oakville, Ontario L6H 5W8
Serving Halton & Hamilton area
Halton & Hamilton movers for your home or office.
Specialists in local and long distance residential and commercial moves
Exclusive offers for CAA and Aeroplan Members
Rated a top moving company in Halton & Hamilton
Logistics and storage solutions to handle complex moves
Complete office moving and design
Friendly experts deliver personal service
Completely committed to environmental sustainability
Full safety protocols in place
All crews are background checked and bonded by a certified independent party
Halton & Hamilton
Moving Halton, Hamilton and surrounding areas since 2002
People and businesses trust Halton & Hamilton's top movers.
The AMJ Halton & Hamilton moving team has been helping people in Halton, Milton, Burlington, Hamilton and the Golden Horseshoe move their homes and businesses for almost 19 years. Our branch has even been recognized for our superior customer service many times along the way. That means when you call AMJ's Halton & Hamilton movers, you can trust you'll receive dedicated and personalized service to help you move wherever you're going– whether that's around the corner, across the street, or around the globe.
We handle local and international moves for homes and businesses, from the start to finish, right down to every last detail. What makes us special is that while we are one of Canada's top full-service moving companies, we're also local. We live where you do, so we know the neighbourhoods and the businesses in the area, and we care about the people behind them.
In fact, as Halton & Hamilton movers, we think of our job as neighbours helping out other neighbours – we just happen to be backed by the support and infrastructure of Canada's largest moving company. And that makes planning your move easier than going with a smaller local mover. Why not plan your next move with us? As your neighbours, we'll help you move wherever it is you need to go.
Here's a free estimate!
Halton & Hamilton
Custom moving in Halton & Hamilton region
Bringing you all-inclusive, stress-free moves since 2002
Home moving
Moving homes can be stressful.  There are lots of little details to organize and many moving parts. That's why as expert Halton movers, we use a well-defined process to maximize efficiency and minimize worry levels. Let our planning and logistics experts organize your entire local or international move and track every step of the way. We have solutions for every kind of speed bump – like storage solutions in case your move-in and move-out dates don't align. Let AMJ's Halton & Hamilton moving team help make your move smooth and stress-free.
Office moving
Planning an office move can be complicated. AMJ Campbell's Halton & Hamilton moving experts are well versed in planning office relocations that minimize downtime. Want to use your move as an opportunity to re-design? We also have the expertise to transform your office space to meet your needs cost-effectively and quickly, to get you back to work.
Moving boxes
You've got enough on your To Do list before a move. That's why we make getting packing supplies easy.  From boxes to packing paper to bubble wrap, AMJ's Halton & Hamilton moving team has what you need to keep your belongings safe while on the move.
Special product and home deliveries
Tap into AMJ's huge fleet and let Halton & Hamilton movers help deliver to your customers, expediently and economically.  Join the hundreds of businesses just like yours who use our advanced home delivery program to deliver everything from appliances to electronics to everything in between.
Storage and warehousing
Looking to store an entire truckload from your commercial move? That's what AMJ's secure, affordable storage spaces are designed for. Our large warehouses can accommodate businesses of all sizes, while our specialized team carefully manages and keeps your items secure.
Packing & protection services
You're busy enough, so why not leave the packing to AMJ Campbell's packing experts? Our Halton & Hamilton moving experts provide white glove service, treating your belongings as if they are our own. Plus, when you use our packing services, you'll enjoy peace of mind that it's all protected by AMJ.
US & international moves
Moving across borders comes with all kinds of required documentation. AMJ Campbell's overseas and cross-border experts are specially trained to help manage the paperwork and every other aspect of your international move. Whether you're relocating your home or your office, your AMJ Campbell advisor will be there to advise you every step of the way.
Specialized logistics
No move is too complex or too specialized for Halton & Hamilton movers' specialized logistics moving team – after all, we've helped plan thousands of them. So, whether your move involves multiple locations or has a multitude of different moving parts, we have the know-how to make it happen stress-free.
Custom crating
Not everything fits neatly into a standard packing box. That's why your Halton & Hamilton movers have trusted supplier connections to get crates custom made. Have something fragile to move? We'll build a crate for that.  Something oversized? Just tell us how big. Throw us your challenge, and we'll get the crate built for it.
Halton & Hamilton
Community Support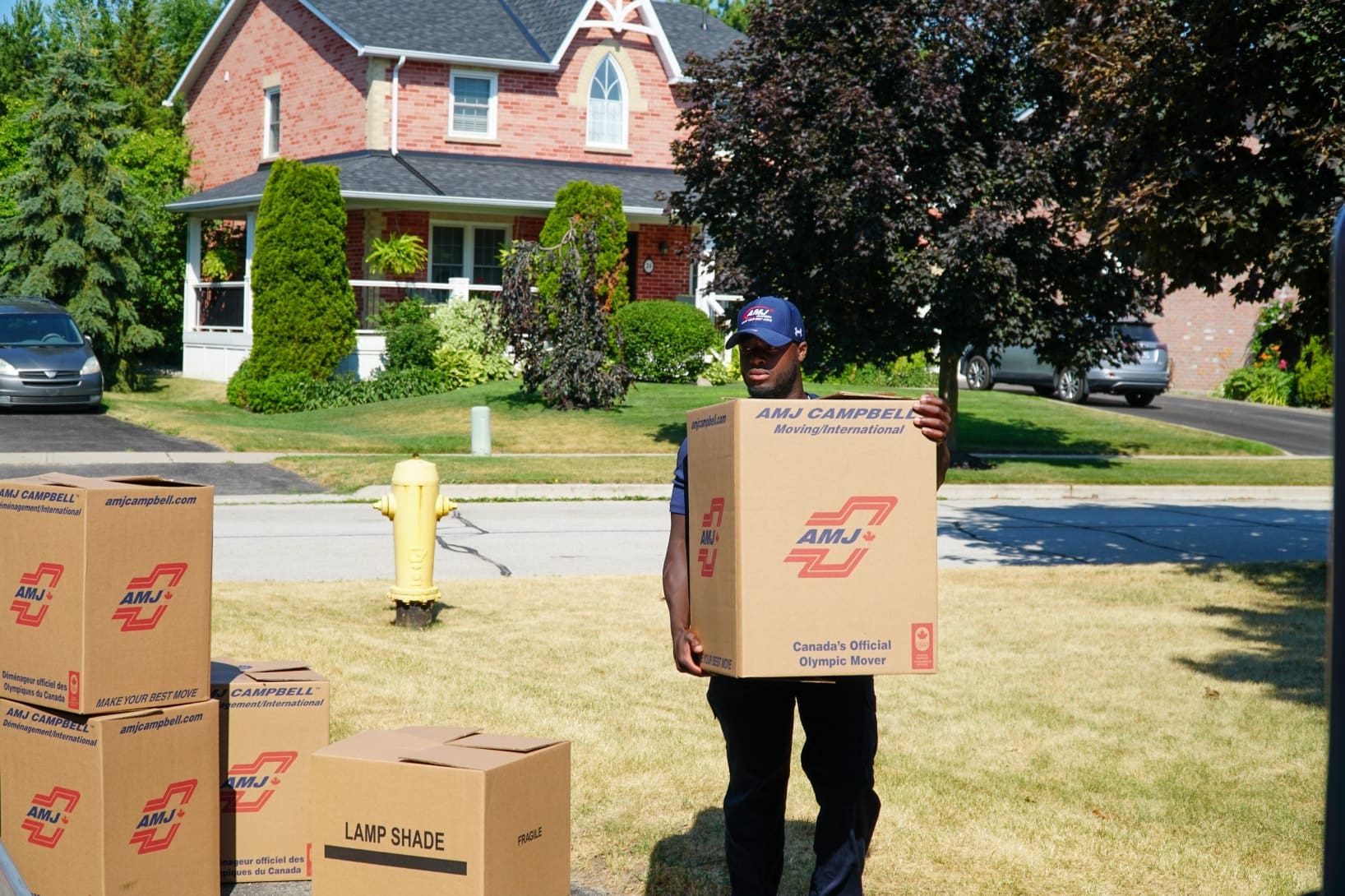 Halton & Hamilton
Leadership
Kevin Kofoed
General Manager
"Happy customers make our business great."
Kevin Kofoed
General Manager
Contact Kevin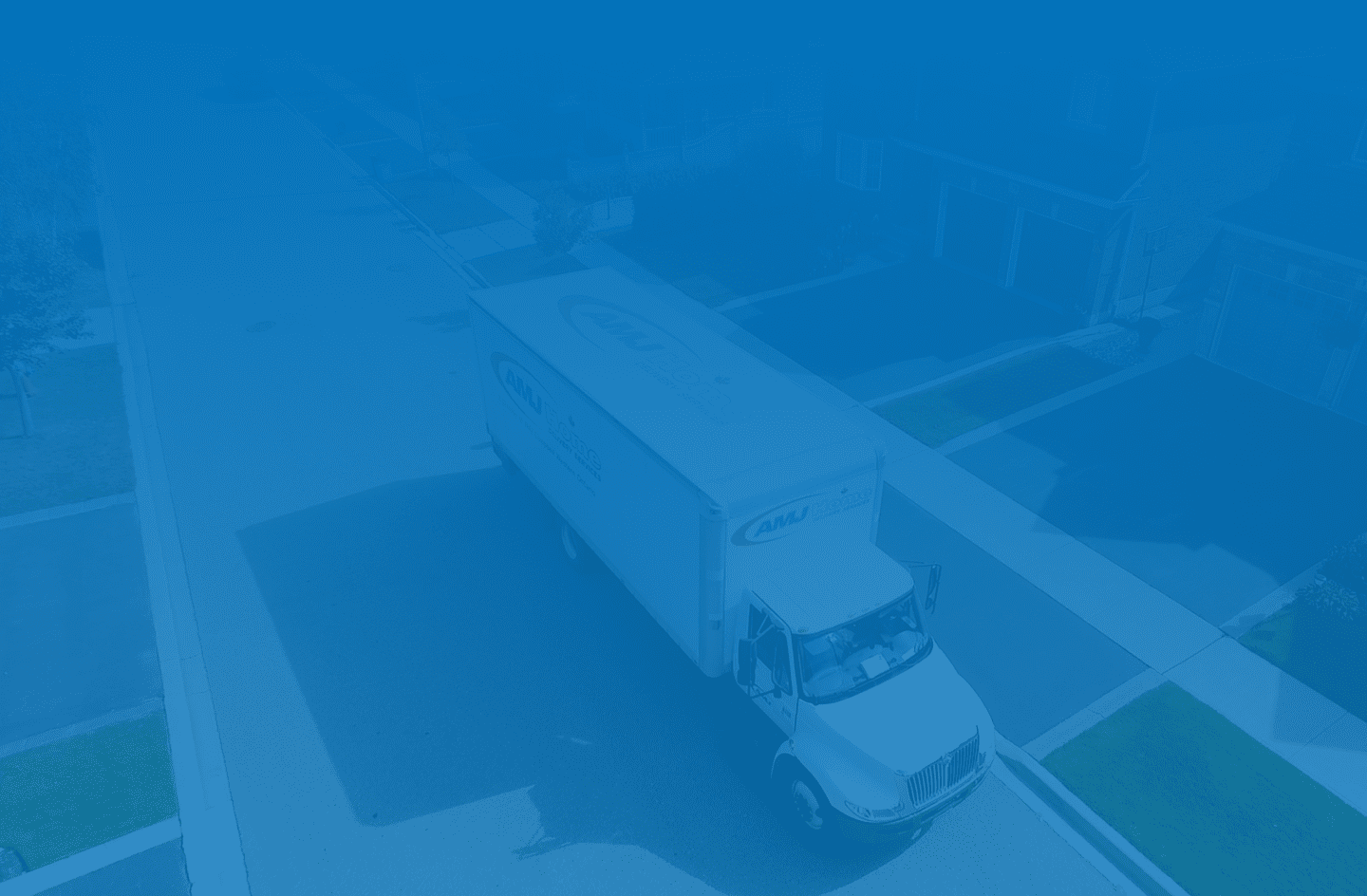 Kevin Kofoed
General Manager
Contact Kevin
It's no surprise AMJ is rated a top moving company in Oakville.
We're here to support you through Covid-19
AMJ Campbell has full measures in place so you can move as safely as possible during Covid-19, under recommendation from Health Canada. We're in this together.
Reach

out
Latest Reviews
Doug Lawson
"The two gentlemen arrived right when scheduled, were very polite and congenial all day. They had no hesitation in helping us help a neighbour with a small but heavy task. We seniors really appreciate it! At our destination they worked hard to get it done in a reasonable time while respecting the others in the building. We could not be happier with the service from the sales start to the delivery finish! We highly recommend them and will be using them again!"
Douglas Cannon
"Hi Sean Since the death of my wife 3 years ago I have had a hard time moving out of the house we lived in for 50 years, to many wonderful memories. I needed people like you and your staff to a just to my needs and wants. Thanks for the professionalism and understanding. Let your staff know that they are the life and heart of the business .Thank you,Thank you PS l have recommended your company highly already."
Elaine Torres
"The AMJ Campbell team were professional polite considerate and very helpful. They made moving day stress free. I highly recommend using them. Worth every penny!"
Janice Boychuk
"Our 2-day move was seamless! Very professional and friendly moving crew. Took good care of our stuff with no "casualties". Highly recommend them for local or long distance moving."
Voula McVey
"Simply the best. Everybody from the front office to the packers to the movers. I will never use another moving company ever again."
Your next career move could be with AMJ Oakville!
We're always looking for great people to work with. Check out our latest job opportunities with AMJ Campbell.
View positions
Tell us about your move.
1 888 AMJ MOVE (265-6683)
Take care of your budget.
Here's a free estimate!
Get a Quote