General
AMJ Campbell Kingston Wins Move for Hunger Award
AMJ Campbell Kingston has been awarded for the 2017 Mover of The Year award by Move for Hunger. The team at AMJ Campbell Kingston accepted the prestigious award at the 2017 Atlas Canada Awards Dinner in Toronto back in October.
"We thank Move for Hunger for recognizing our ongoing effort to help end hunger," said owner/partner Mike Frappier of the acknowledgement "We would not have been able to get where we are today without the support of our customers and community. We are so grateful to have teamed up with such a motivating organization and love supporting our local community."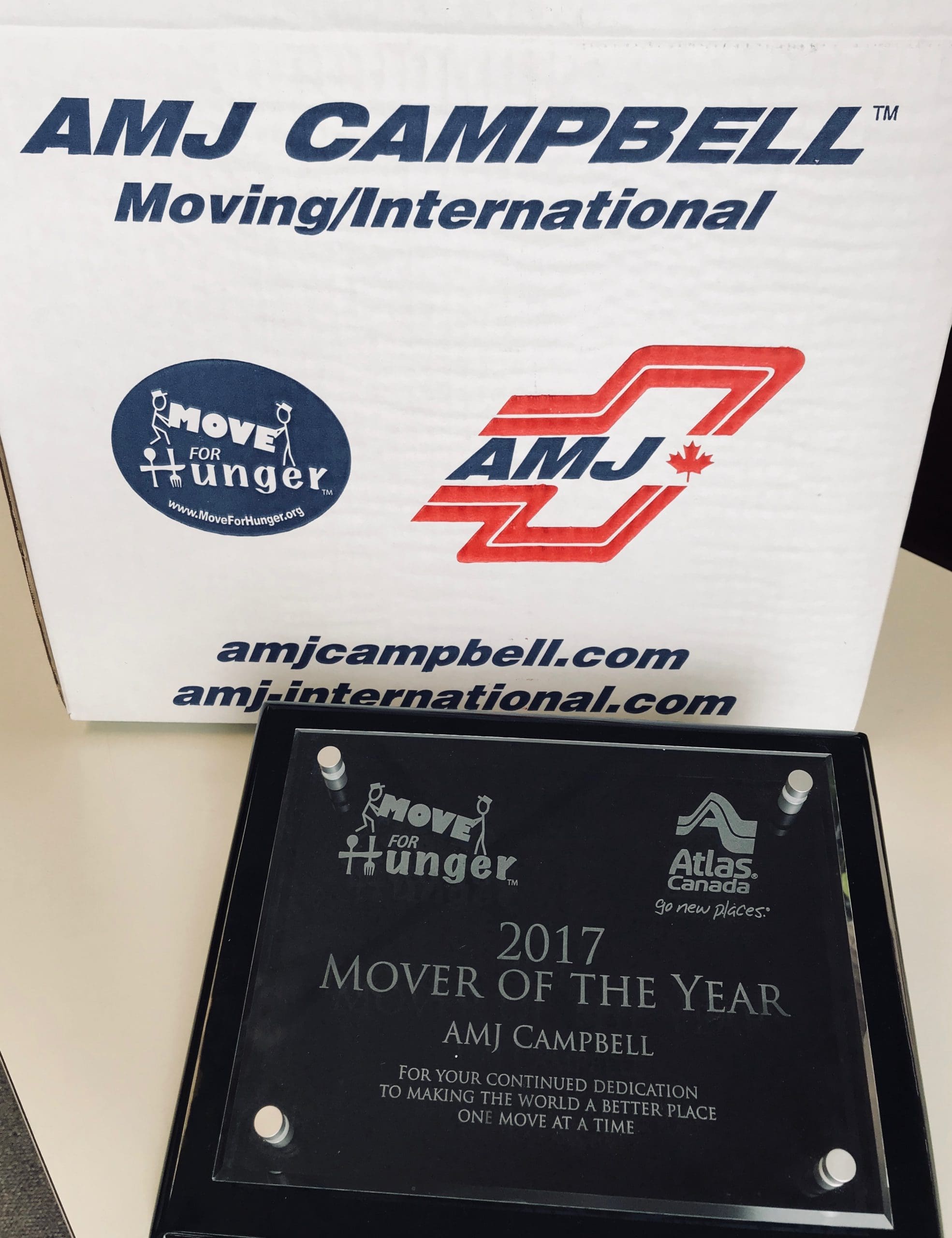 AMJ Campbell encourages all of its valued customers to participate in the Move for Hunger program during your next move. To take part, simply set aside a few non-perishable food items while you are packing your home before your move and we will bring a specially marked 'Move for Hunger' carton. We'll then donate it to a local food bank on the day of your move.

It is estimated that as many as 13 per cent of Canadians live in a state of food insecurity, which means they can't access adequate amounts of safe, good-quality, or nutritious food. Low income is the main cause of hunger in Canada, which consistently affects more than four million people at any given time.
Food banks are an essential method of addressing those with needs. Every month more than 850,000 people turn to food banks for help, of which more than one-third are children and youth. Those who make use of food banks come from all backgrounds, including families with children, employed people whose low wages do not cover basic living essentials, individuals on social assistance, and Canadians living on a fixed income, including seniors and people with disabilities.
To learn more, please contact us directly or visit the Move for Hunger site. And be sure to check out other local initiatives that AMJ Campbell franchises are involved in.